Virunga National Park is home to one of the two remaining populations of critically endangered mountain gorillas in the Democratic Republic of the Congo, but it's also become more dangerous recently as armed groups plumb its resources.
On April 9, violent militias operating in the illegal charcoal trade killed five young Virunga park rangers, all in their 20s, trying to protect the gorillas. Charcoal operations are a lucrative source of income for paramilitary groups, because most of the Congo relies on wood-fuels for cooking. But producing charcoal often means destroying the very ecosystems that species like the mountain gorilla call home.
In the past 20 years, 175 Virunga Park rangers have been killed in the line of duty. But this last attack was the deadliest yet. VICE News met with some of the Virunga Park rangers several months ago.
"We have been attacked during the patrol because we was fighting against the charcoal," Virunga National Park Warden Innocent Mburanumwe told VICE News. "They're cutting trees for just making charcoal."
Violent militias aren't news in the Congo, but these murders are a symptom of a growing problem in the DRC. In the last year alone, 32 new armed groups have sprung up, bringing the total number of paramilitary groups to 127. The rise of militia groups is partly that the country's President, Joseph Kabila, has refused to step down after his term limit ended in December 2016.
According to the Norwegian Refugee Council, violence in the Congo has meant that 5 million people have been forced from their homes, and more than 13 million are in desperate need of humanitarian aid.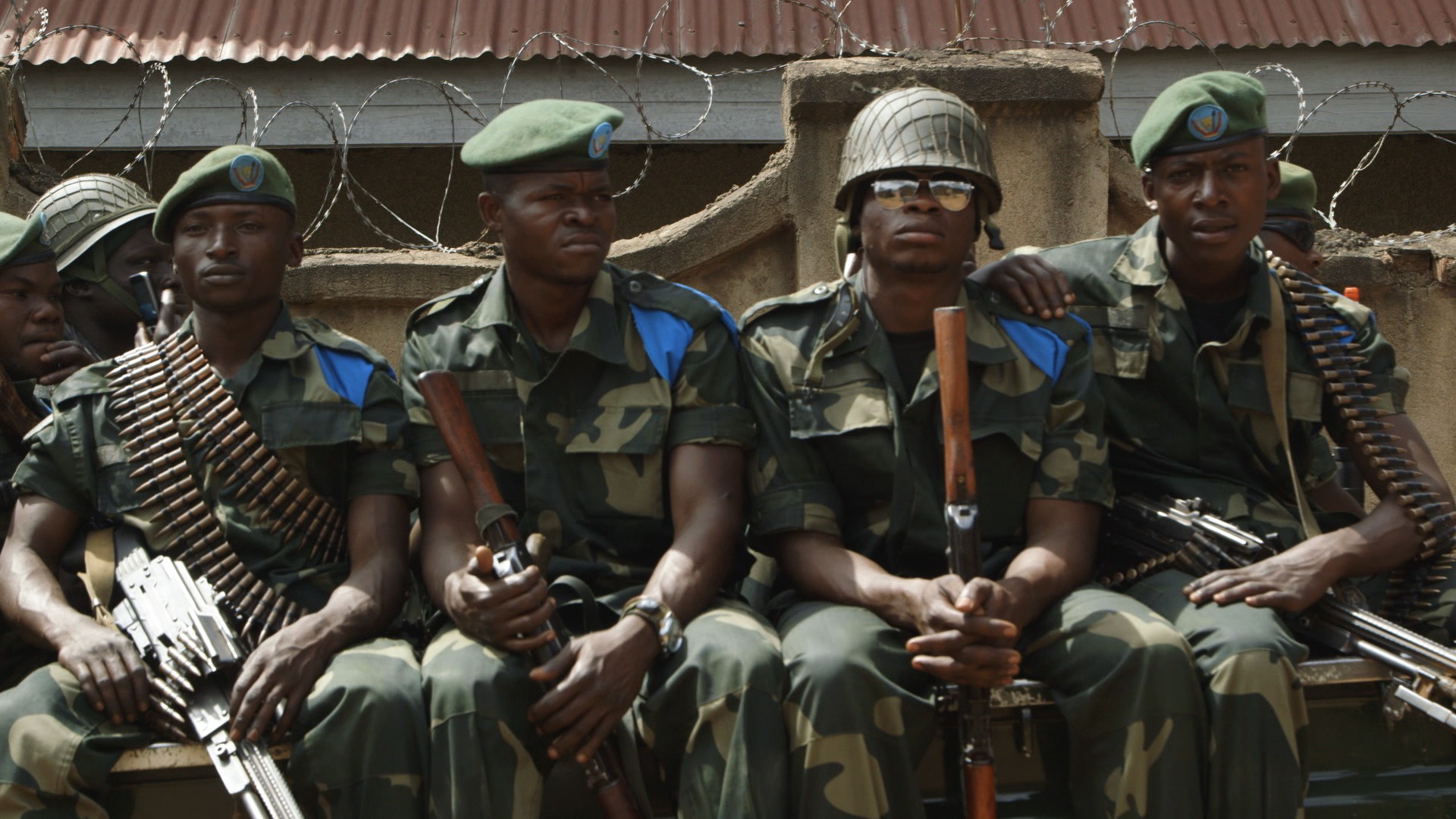 This segment originally aired April 12, 2018, on VICE News Tonight on HBO.