Illustration by Broadly. Images via Getty. Photos by Francis Specker/CBS (L), Paras Griffin/BET, Dia Dipasupil/BET (R).
In 2017—as in many past years—no one did more for music than black women. This year, we saw work from artists like Beyoncé, SZA, Remy Ma, Nicky Minaj, Cardi B and so many others that articulated the gorgeously complex nature of black womanhood, and helped to excoriate the stereotypes and myths that continue to plague us. Their pain was our pain, their joy was our joy, their victory was our victory. As they expressed—and ultimately basked in—their truths, the world couldn't help but take notice.
Let's start with Beyoncé. Queen Bey announced being pregnant with twins through an internet-breaking Instagram post in which she lavishly draped herself in a sheer green veil and knelt in front of a wreath of flowers. As the singer cupped her bare belly, she emanated an otherworldly sense of warmth and grace, outdoing even her past self. The portrait became the most liked photo of 2017, garnering over 11 million likes in a matter of hours.
But as black women know, as soon as we're granted any type of praise, racially biased "critique" soon follows. Articles on sites like Refinery 29 and The Independent dubbed Beyoncé's announcement "tacky," "unrealistic" and "downright hurtful." Admirably, though, Beyoncé appeared unbothered-as-ever as she gave an ethereal Grammys performance just days after revealing she was expecting. Glowing in a gold outfit that paid homage to African, Hindu, and Roman goddesses, she performed Lemonade's "Love Drought" and "Sandcastles" with stunning grace. That night, she also won Best Music Video and Best Urban Contemporary Album, and became the first artist to be nominated in four genre categories (rock, pop, rap, and urban contemporary) in the same year.
Less wholesome but equally captivating, this year rappers Remy Ma and Nicki Minaj served up a vicious beef that churned out some of 2017's most discussed lines in hip-hop. From the starts of both their careers, each emcee has been vying to be the queen of rap, and the two have been throwing subliminal shots at each other in their rhymes for years.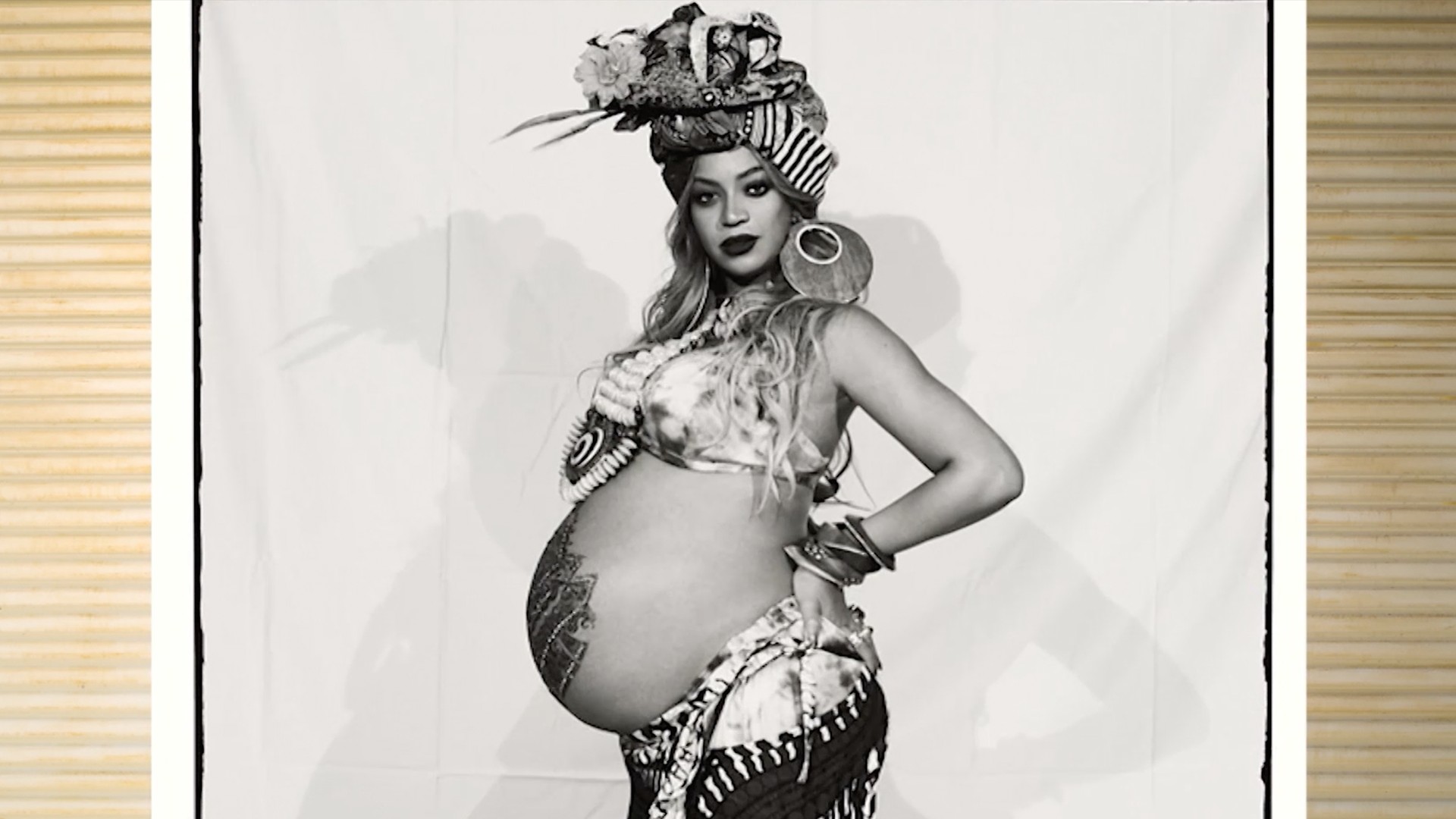 Minaj reignited the feud this year in songs like Jason Derulo's "Swalla" ("Bless her heart / she throwing shots / but every line sucks") and Gucci Mane's "Make Love" ("Silly rabbit, to be the queen of rap / You gotta sell records / You gotta get plaques"). And Ma released "ShETHER," a scathing 7-minute diss track set to Nas's legendary "Ether" instrumental that eviscerated Minaj: "You animated like Nickelodeon / You fake bitch / Only the kids believe in you / You St. Nick." Then, she went back for more before Minaj could properly respond, dropping a follow-up diss track aptly titled "Another One." Minaj finally retorted with the Drake- and Lil Wayne-assisted "No Frauds," spitting, "What type of bum bitch shoot a friend over a rack? / What type of mother leave her one son over a stack?" in reference to Ma's time in spent in prison.
Regardless of who you consider the winner, the battle's snowball effect made music outlets—even ones that don't typically chronicle hip-hop news, like Time, TMZ, and E!—want to get in on Ma and Minaj's exchanges; a testament to the versatile value of rap's cultural currency. It became a pop-cultural moment: Two friends-turned-adversaries who've both climbed to fame and success in their own right finally sparring for the throne in one of the most cut-throat fashions—going bar for bar. Their storytelling techniques were being dissected and debated by all the discerning ears of hip-hop, proving once again that women emcees are not sex objects, gold diggers, or passive ride-or-dies— they're lyrical forces to be reckoned with.
This year, we also witnessed the meteoric rises of two women whose careers blossomed in the public eye. This past summer proved pivotal for both singer SZA and rapper Cardi B, as their main stream successes finally arrived after years of creative toiling.
SZA released her first EP, entitled See.SZA.Run in 2012, and signed to Kendrick Lamar's Top Dawg Entertainment label one year later. Despite writing songs for the likes of Beyoncé, Rihanna, and Nicki Minaj, it wasn't until she signed with RCA Records this past January and released her debut album, CTRL, in June, that she began receiving the attention she deserved. Lauded for its lyrical relatability and sumptuous vocals, CTRL made people who had never heard of SZA before 2017 fall in love with her. The album (which SZA has said she begged her label not to release, because she was sure it wasn't done) debuted at number three on the US Billboard 200, was eventually certified gold (with two singles going platinum), and spawned five Grammy nominations—making SZA the most-nominated woman for the 2018 awards.
Cardi B was first introduced to us in 2015, via VH1's Love and Hip Hop: New York. She started her music career around the same time, appearing on the remix to Shaggy's single "Boom Boom" featuring Popcaan. After two seasons on the show, she announced that she would be leaving to further pursue a career in music. In June, she released "Bodak Yellow" on Atlantic Records, and the song—in which she sings "I don't dance now, I make money moves"—quickly swept clubs and radio stations, taking over the charts for the rest of the year. By the end of September, the hit was certified platinum and became number one on the Hot 100 chart—making her the first solo female rapper with the achievement since Lauryn Hill did it in 1998.
If you're like me, then you were rooting for SZA and Cardi B all year, not only because they're supremely talented artists, but because, at a time when everything was going to shit, it felt exceptionally good to see them winning—especially with SZA being so open about her insecurities and sex life, and Cardi B so upfront about her past as a stripper. And because they're both relatively new to stardom, both artists offer up a sense of genuine authenticity along with their unapologetic characters that is in some ways the necessary counterpart to the absolute perfection of Beyoncé's announcement photos. This year, they reminded us that even if you're not a flawless icon, you can still make it big as a black woman in music.
"Bodak Yellow" was the anthem of the year not only because it's a catchy club banger, but because it's a celebration of black women's excellence and their continual glow up both in its lyrics and chart-topping success. What Cardi B—and all the aforementioned women—displayed this year was the ability to break records and go platinum despite having all the cards stacked against you. And this felt especially satisfying in 2017; while the rest of the world burned, we got to see incredible instances of black women at different stages of their careers continuing to grow, prosper, and shine.