Photo by Greg Smith/CORBIS/Corbis via Getty Images
Just over a month after a VICE investigation showed how a $100 annual medical co-pay for Texas inmates is emptying commissary accounts and creating hardship for families without raising serious cash for America's largest prison system, lawmakers are considering doubling that co-pay to $200.
Desperate to cut hundreds of millions of dollars from the budget during their upcoming biennial legislative session, officials are zeroing in on the rising healthcare costs of an aging prison population, as the Houston Chronicle reported. The problem is that only 15,000 people paid the co-pay in 2014, out of a prison system that averages more than 150,000 prisoners every year. As the VICE investigation showed, many prisoners either empty their "trust funds" (a.k.a. commissary accounts) to qualify as indigent—which entitles them for free care—or else avoid seeing a doctor altogether so they don't have to pass the burden of scraping together money for the co-pay onto their families.
Which is to say the co-pay only hits a chunk of the inmate population, but when it does, it hits hard.
In an email, the director of public information for the Texas Department of Criminal Justice (TDCJ), Jason Clark, suggested officials were not even considering raising the co-pay. "Any change to co-pay amount would require legislative approval and there are no bills currently before the Legislature regarding offender medical co-pays," Clark wrote.
Testimony delivered to state lawmakers earlier this week and a conversation with at least one of them suggest otherwise. Jennifer Erschabek, executive director of the Texas Inmate Families Association, which advocates on behalf of the families of the incarcerated, went so far as to say state prison officials are running a "shell game" where the fee increase is decided on during ongoing budget negotiations without sufficient public debate.
"The spokesman is saying there's no bill out there, because of course there's no bill out there," Erschabek told me. "They're negotiating it right now." (Follow-up requests for comment to TDCJ went unanswered.)
Kelsey Vela, a fiscal coordinator for the Legislative Budget Board, testified Monday to state lawmakers on the Corrections Committee that "funding alternatives" for the prison healthcare system "include raising the offender healthcare fee from $100 to $200." Vela then submitted a report to the committee that included details of the fee increase, by "amending Government Code 501.063 to increase the offender healthcare fee from $100 to $200 per year."
The report goes on to say that while 50 percent of offenders are deemed indigent, and therefore don't pay for their healthcare at the moment, "funding for an increased health care fee would be drawn from future trust fund deposits." For advocates like Erschabek, this revelation is "shocking," as the plan means placing even more of a burden on Texas families by increasing the amount that will be docked from deposits to commissary accounts.
But James White, a state representative and chairman of the Corrections Committee, is seriously considering the co-pay increase proposal.
"In lean times, we take a particularly close look at recommendations, and we will weigh this proposal relative to all of the other cost-saving measures," White, who voted in favor of installing the original co-pay in 2011, told me. "In times where in the free world families are suffering through escalating healthcare costs, they're paying co-pays, they're paying deductibles—there's no reason why we can't ask prisoners to do the same."
Pressed on whether the co-pay has been placing an additional and undue hardship on the families of the incarcerated, White recoiled.
"Let's get a grip. We're not requiring this of the families," he said. "The inmate receives healthcare whether they have money or not. The money is sent to the offender. It's under the control of the offender." White then compared the commissary account to a checking account used by college students, where their parents fill the account with money, but the students choose how to spend it.
Watch the Daily VICE segment on the app that promises to test what's in your weed.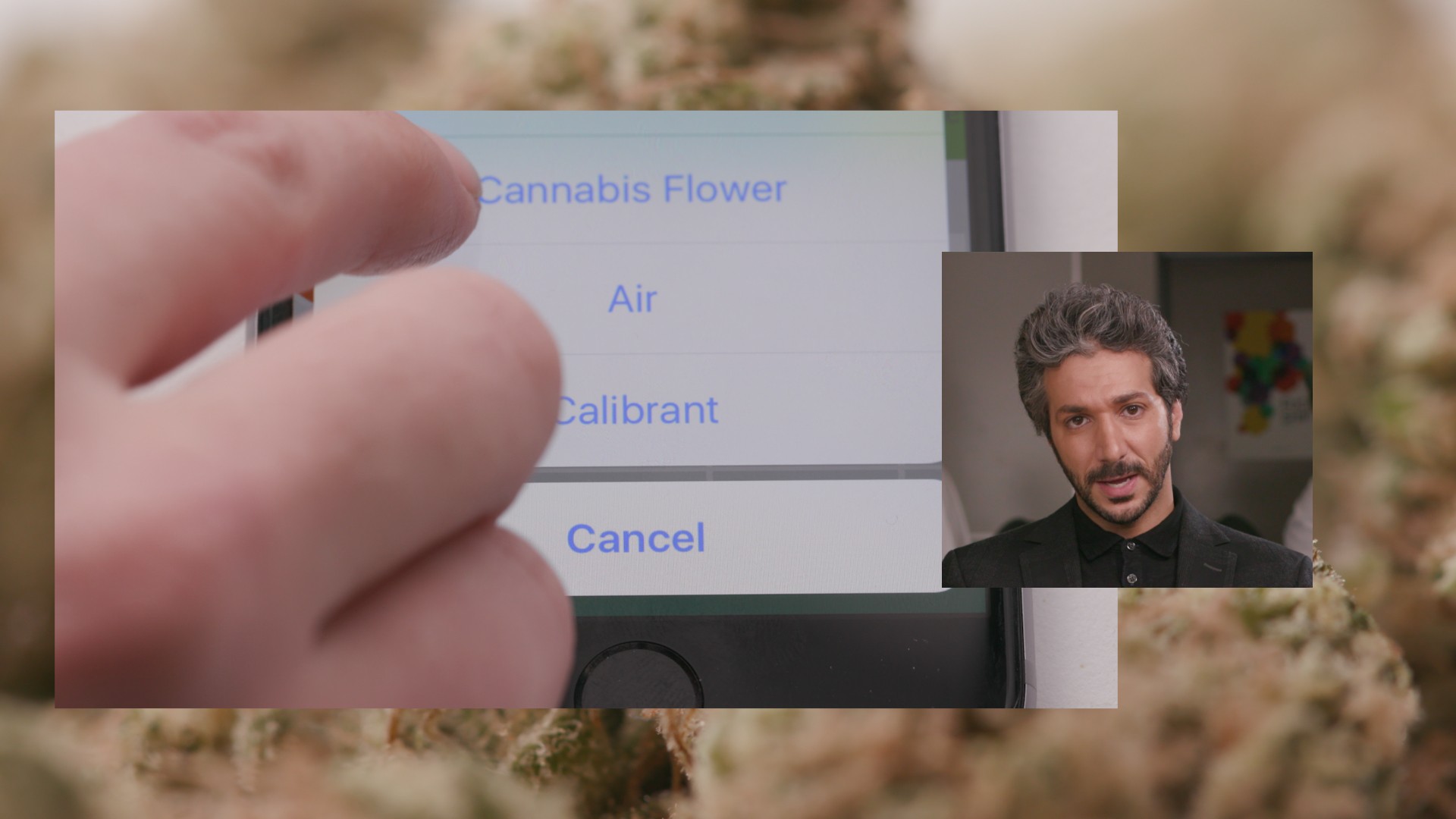 Texas's state government only meets once every two years for a marathon series of legislation and budget negotiations. This time around, Texas governor Greg Abbott has proposed a scorched-earth budget that started with a hiring freeze on all state employees. He's also looking to cut funds across the board, seeking an almost 3 percent reduction in discretionary spending.
Healthcare for Texas's sprawling criminal justice system cost the state roughly a billion dollars last year, while the state collected just $2.5 million from the co-pay.
"This co-pay is totally indifferent to the burden that it puts on the families," Erschabek, the inmate family advocate, said. "It's just crazy the band-aids they're trying to use to cover a system they can no longer afford."
Follow Max Rivlin-Nadler on Twitter.