Jose M. Osorio/Chicago Tribune/TNS via Getty Images
Somehow, despite having no history of substance use disorder, Ken Adams had been branded a drug seeker. He landed in the ER 22 times over the course of about 18 months, seeking treatment for a painful, undiagnosed abdominal adhesion issue, which was treated with IV hydromorphone, a powerful opioid. But on his last visit, when he asked for that painkiller outright rather than first waiting for standard morphine to fail, he was refused care for drug-seeking behavior and threatened with arrest if he didn't leave. Adams planned to end his life rather than live with the pain.
But his wife convinced him to live and they drove from their home state of Indiana to the University of Chicago emergency room. "They very quickly discovered what the problem was, did surgery to correct it, and I never had another abdominal issue again," Adams tells me.
But what was entered into his medical records in Indiana continued to haunt him. When Adams later had hip replacement surgery, doctors insisted on an epidural (which blocks spinal nerve signals) instead of intravenous opioids. Sometime after the surgery, Adams says the epidural needle slipped out, leaving him in screaming pain for nine hours. Hospital staff accused him of seeking drugs and refused to check his back, so he resorted to calling an ambulance to his recovery room, which convinced the staff to give him an IV of hydromorphone three hours later.
"Imagine having your entire hip cut out, replaced, all sewn back together and receiving absolutely no pain relief for a period of 12 hours afterwards," Adams says. He says that the experience has given him PTSD. "My first hip replacement can be described as nothing less than pure torture and it has affected me psychologically in ways that I'll never recover from."
That's why, amid what he calls "opioid hysteria," Adams cancelled two surgeries last year—one for a total hip replacement, the other for spinal stenosis. He also suffers from severe osteoarthritis of the hips. If it wasn't for the Southeast Asian herb kratom—which has analgesic, painkilling effects—Adams says he would live in constant agony. The kratom still doesn't give him full mobility, but he says no doctor will prescribe him opioids in Indiana, all because of the way he's labeled in his state's prescription drug monitoring system.
Adams's story is far from unique. Under opioid prescribing guidelines the Centers for Disease Control and Prevention issued in 2016, there has been a crackdown on doctors and pharmacies that prescribe high doses of opioids, which it considers to be the equivalent of 90 milligrams of morphine or more per day. Some doctors have been fired, others have been arrested or had their offices raided. It seems the Drug Enforcement Administration, goaded by Attorney General Jeff Sessions, has interpreted these guidelines as law. And President Trump has only promised to further cut back on opioid prescriptions as hospitals are already facing shortages.
The reasoning behind the CDC guidelines is tied to the overdose crisis, which killed more than 64,000 people in 2016, largely due to opioids (42,000 deaths) and polydrug use, and shows little sign of slowing. One worst-case scenario predicts nearly half a million could die from opioids in the next decade.
Following a backlash, the Centers for Medicare and Medicaid Services (CMS) recently conceded that a daily limit of 90 milligrams of morphine equivalent for Medicare patients would "have little clinical impact against opioid overuse," according to The Hill. Instead of making patients get special permission for the prescription to be filled, the final CMS policy says pharmacists need to call the prescriber before they can fill it.
But last month, the CDC also quietly admitted that the crisis isn't being fueled by prescription drugs as much as previously stated. Four CDC researchers said in an editorial that the agency had inflated death estimates involving prescription opioids by as much as 50 percent by erroneously counting illicit fentanyl deaths with prescription drug deaths. Fentanyl may have started out as a prescription drug, but it's increasingly being manufactured as an illicit narcotic, and deaths involving black market fentanyl are on the rise.
---
Watch More from VICE News Tonight: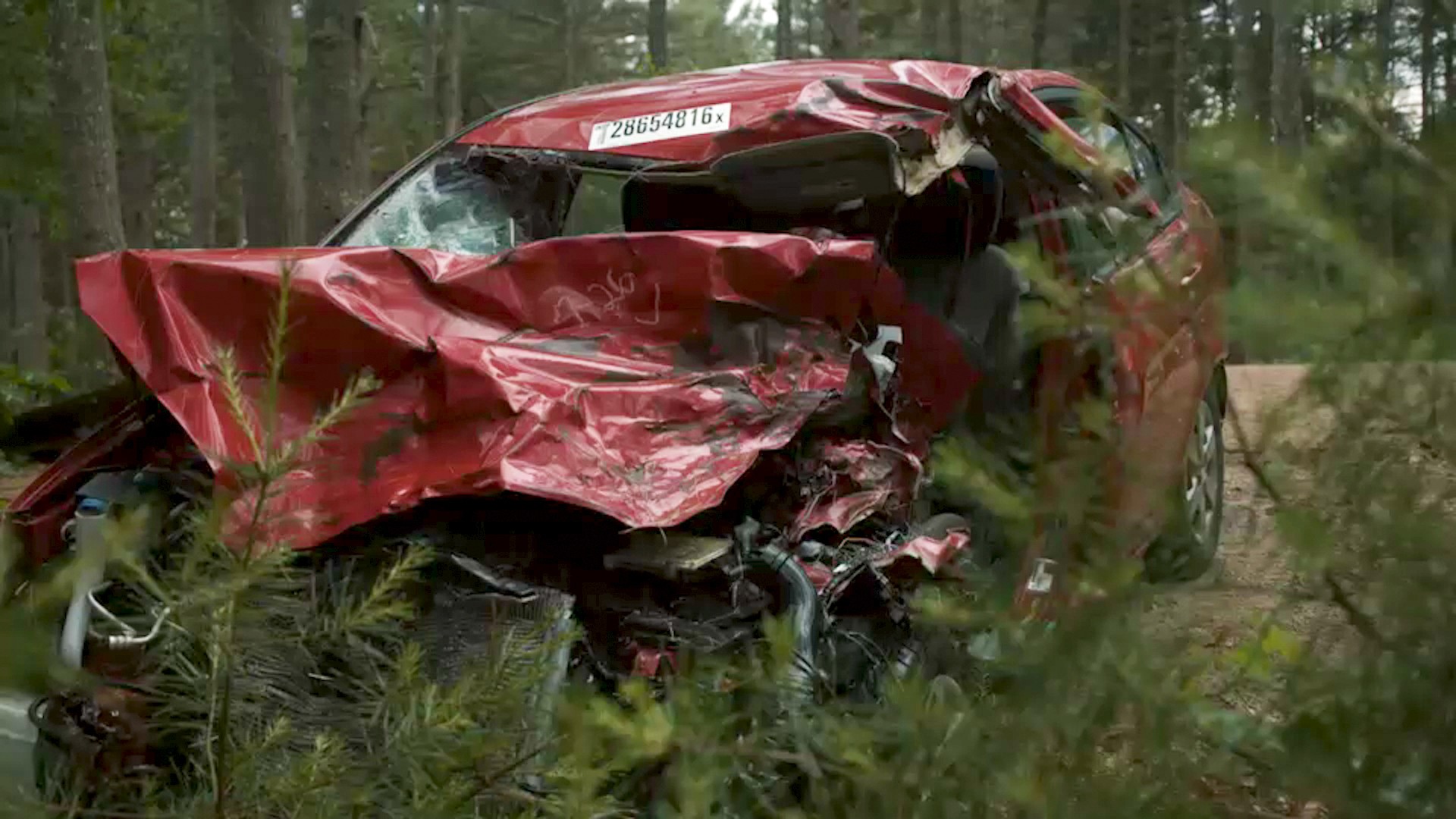 ---
"The overdose crisis has led to a knee-jerk response by virtually all institutions, led by the CDC, with its recent stringent guidelines, which other institutions are erroneously using as mandates," Peter Grinspoon, a primary care physician at Massachusetts General Hospital, says. "The medical boards are creating a threatening environment for physicians as well. Physicians are afraid, and the safest and easiest thing to do is to cut off the chronic pain patients, rather than risk their own hides."
Ingrid Hollis, a co-founder of Families for Intractable Pain Relief, says we need to remove the DEA from having influence over the practice of medicine and medical licensing. "No one can thrive in a climate of fear," she says.
Many apprehensive doctors who prescribe opioids have reduced their patients' dosages or cut them off entirely, sometimes without tapering. Lots of people who suffer from chronic pain are being left in limbo. Had Adams followed through on his suicidal intentions, he would have joined dozens, if not hundreds, of other pain patients who found the pain too unbearable and ended their lives in the midst of this crackdown.
In response, a group of four chronic pain patients have organized a nationwide rally, hosted at 45 state capitols, on Saturday, April 7th. The Don't Punish Pain Rally aims to fight the stigma against people with chronic or intractable pain and bring awareness to the many suffering under these new prescription guidelines.
"Our government really doesn't belong intruding into the physician-patient relationship and that's what's happening," Deborah Toucheshawks, one of the senior rally organizers, tells me. "When I get a message [that] my family member has end-stage cancer and they won't give him anything for pain and now he wants to kill himself, that's a problem."
Toucheshawks, who lives outside of St. Louis, Missouri, has been disabled since age 35. She has rheumatoid arthritis and Dercum's disease, two conditions that cause chronic pain. She's lucky enough to receive pain management, she notes, but declines to name the specific medications. She's still put under intense scrutiny, and had to sign a contract on February 1st with her pain management doctor.
"They can count my pills, they can test my urine," Toucheshawks says. "I don't take anything I'm not supposed to. I'm compliant, so it's not an issue, but changes are coming and it's scary."
At last count, Toucheshawks pulled 30 of the 42 state protest permits the rally has so far and found that, ironically, it was sometimes more difficult to get permission to rally in states suffering hardest from the overdose crisis. Kentucky's capitol isn't open on weekends, for example, and Ohio charged too high of a fee, which they refused to waive, so the protesters will gather nearby instead. They were unable to get a permit in Austin, Texas, so they moved the rally to Dallas. For a complete list of rallies and locations, click here.
Don't Punish Pain's Facebook group has close to 2,300 members, including co-founders Claudia Merandi, David Israel, and Beverly Schechtman. But attendance numbers are hard to estimate, and many chronic pain patients are unable to attend. Adams, for example, lives three-and-half hours away from Indianapolis, and a person in his health can't possibly road-trip and then stand, shouting, holding a poster board.
However, Adams, who now is an e-advocate for patients like himself, is using Resistbot to lead a cyber campaign (#shareourpain) on Friday April 6th and Monday April 9th with the same goal as the rally—demand access to opioids for chronic pain patients.
Adams is also vice chair of 360º Diagnosis and Treatment, a group created late last year which seeks to unite chronic pain patients and people with substance use disorders so they can advocate for drug policy that doesn't screw over pain patients. (Grinspoon and Hollis are also panelists, but 360º DxTx, as it is often abbreviated, isn't directly associated with the Don't Punish Pain Rally.)
"What's it going to take? Somebody suing the CDC, somebody suing the DEA before they realize, 'Wait a minute, we did this to try to prevent death, now we have deaths of people that are actually following the rule,'" Touchehawks asks. "They're law-abiding citizens and now they're killing themselves. So they went about it the wrong way and I think some of the people that work for the CDC are now realizing wait a minute I think we might have been a little overhanded in this and a little overzealous."
If you or someone you know is considering suicide, help is available. Call 1-800-273-8255 to speak with someone now or text START to 741741 to message with the Crisis Text Line.
Correction 4/6/18: This story has been corrected to reflect that Deborah Toucheshawks has Dercum's disease, not fibromyalgia. We regret the error.
Follow Troy Farah on Twitter.
Sign up for our newsletter to get the best of Tonic delivered to your inbox weekly.