Screen capture via Facebook/Alpha Entertainment
Vince McMahon, the CEO of World Wrestling Entertainment (WWE), announced Thursday that he will be relaunching the XFL in 2020. McMahon had previously launched the XFL—a professional football league, known for its radical rules, sloppy play, and scant safety measures—in 2001, and it lasted only one season due to failed ratings.
McMahon made the announcement via video on Periscope and Facebook Live, promising a "shorter, faster paced, and family-friendly game," and said that the XFL will use the two year lead in to take suggestions on how to shape the league. So far, his suggestions include filling the seven-month gap in the football schedule, and getting the games down to two hours of playing time.
Here is the stream of the announcement:
The announcement comes at a time you could either view as fortuitous or unfortunate—depending on how you read the politics of the game. For the crowd that feels that the NFL has gone too soft by using an abundance of safety rules, the XFL could provide them with a more rough-and-tumble league that is perhaps more reminiscent of the "good old days."
For anyone who is caught up on studies that outline the far-reaching, lasting effects of concussions, a league with fewer safety precautions might be a sign of regression. With the NFL embroiled in various controversies—from the monarchical ruling of NFL commissioner Roger Goodell, to a ratings slump, to the political backlash to police brutality protests—It seems like the XFL is taking advantage of the political climate surrounding football.
However, in the announcement, McMahon denied that the ratings slump, CTE, and the knee controversy had anything to do with the timing of his relaunch.
When asked about player safety, McMahon said "reimagining the game of football means that you're reimagining the game on all levels—including safety." He promised to bring in "experts and heed their advice" to "make [the game] as safe as possible."
McMahon also made sure to note that he didn't know if Trump—a longtime friend and once partner of McMahon's—would support the league.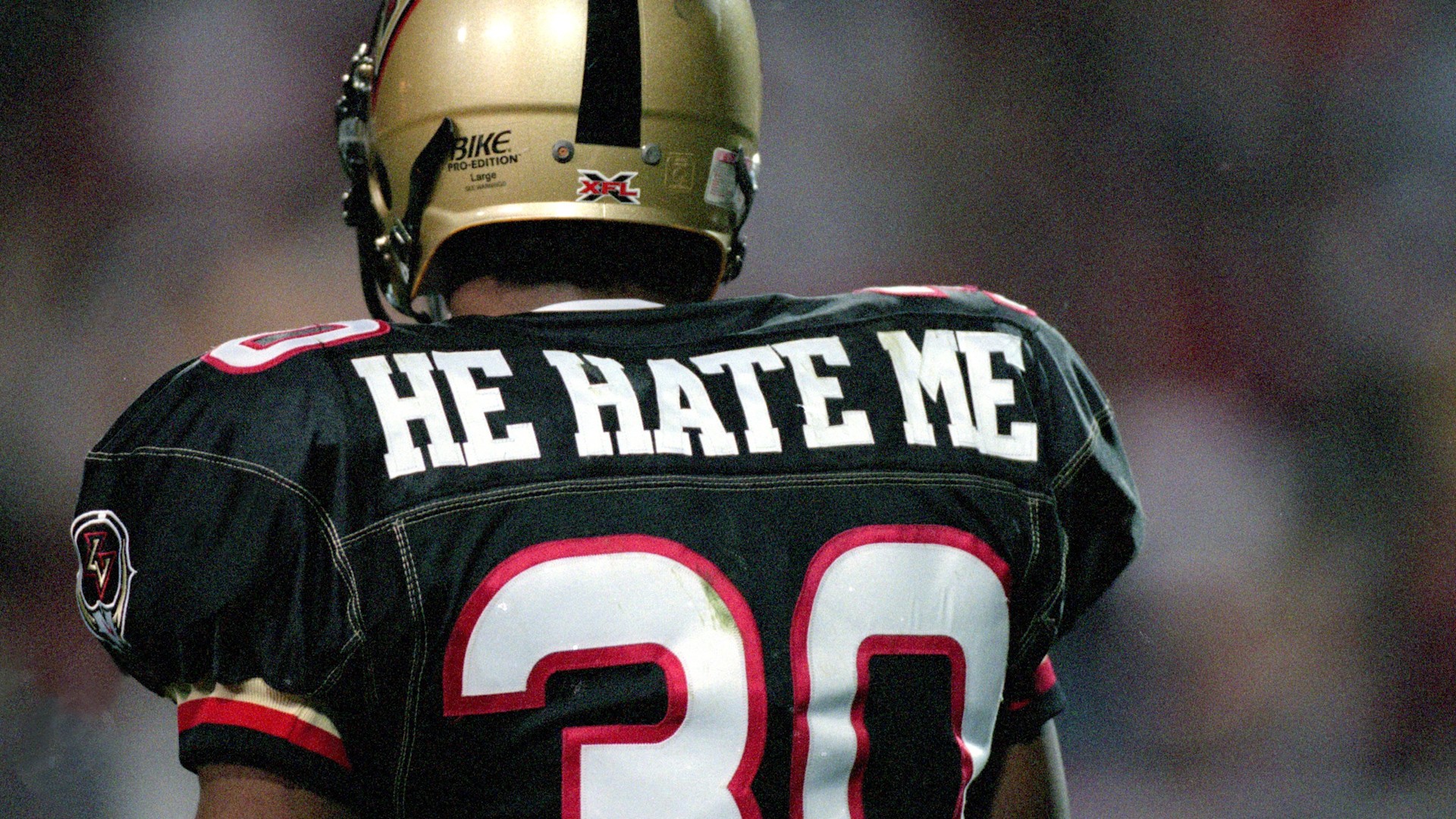 When pressed about the political implications of starting a new football league, he also said that the league "will have nothing to do with politics," and have "nothing to do with social issues." Then, when asked about whether players would be able to exercise freedom of speech in the league, he said that he assumed the reporter was talking about the police brutality protests during the national anthem. He said that "the national anthem is a time honored tradition," and said that players would have previously agreed to a set of rules, and suggested that there would be many outlets for players to express their freedom of speech. So, that's pretty much a nope on protests.
McMahon also said that character was going to be just as important as talent and as such, any kind of criminal past will bar a player from the XFL. "Even if you have DUI," he said, "you will not play in the XFL." That would appear to mean no dice for Johnny Manziel's prospects, but McMahon said Tim Tebow would be welcome to join the league, and when specifically asked about Colin Kaepernick, McMahon said "why not?"
The league will start with eight teams, made up of 40-man rosters, and feature a four-team playoff format. As of now, there are no ties to specific cities, but McMahon says they will begin narrowing down potential sites soon.