In one of the stranger consequences to come out of the opioid crisis, the Food and Drug Administration said it's working with manufacturers to limit the number of anti-diarrhea pills in a box, hoping to discourage misuse and abuse by people taking large amounts to get a cheap, opioid-like high or to relieve symptoms of opioid withdrawal.
The drug in question is loperamide, sold by Johnson & Johnson under the brand name Imodium and as generic versions. The drug attaches to opioid receptors primarily in the bowels, and at high doses can flood the brain's receptors and produce a euphoria similar to other opioids. It's also been used among people trying to detox without medical supervision who want to treat withdrawal symptoms. Though it's been called "the poor man's methadone," it is not recognized as a withdrawal aid and considered dangerous for that purpose.
In 2016, the FDA warned that taking high doses of loperamide can lead to serious heart problems, even death. The agency says the drug has been associated with 48 reported cases of serious cardiac events since the drug's approval in 1976 through 2015; 31 of those reported cases required hospitalization, and ten people died. The agency said in today's release that these cases were "particularly among people who are intentionally misusing or abusing high doses." Since those are only the reports received by the FDA, the actual number is likely higher.
As evidence of a worsening problem, the agency said half of those 48 cases were reported after 2010. Recently, the death of a 23 year-old woman in the UK was linked to taking a high dose of Imodium.
---
Watch More From Tonic: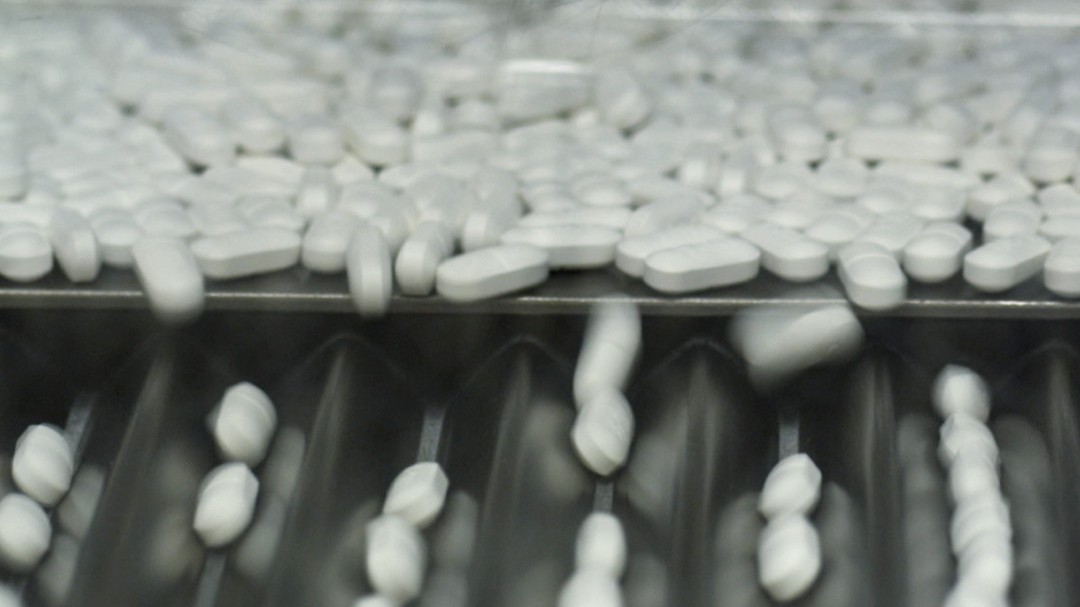 ---
In the spring, the FDA required manufacturers to add a warning on packages about the dangers of taking high doses of loperamide. The maximum approved dose is 8 milligrams (four pills) per day for over-the-counter use or 16 milligrams per day for prescription use, but one guide to using loperamide for withdrawal, for example, suggests taking 24 milligrams a day.
There are people also taking it recreationally, swallowing hundreds of pills a day. One case report from 2016 described a 28-year-old woman who took 400 to 600 milligrams (200 to 300 pills) daily for months. She was repeatedly fainting and had developed dangerously irregular heartbeats. Once she stopped taking the drug, her heart began to normalize and the fainting subsided.
To curb this kind of misuse and abuse, the FDA has asked manufacturers of over-the-counter loperamide to change how they package the drug. It wants to see packages containing limited amounts of the medication tailored to short-term diarrhea relief—which is the drug's intended usage, as approved by the FDA. That might mean eight 2-milligram capsules in blister packaging, or a two-day supply, according to an example from FDA Commissioner Scott Gottlieb. He called the move "a fairly unprecedented and novel action regarding an over-the-counter (OTC) product that we're concerned is contributing to the death toll associated with the opioid epidemic."
That's in contrast to the kind of bottled, bulk packaging that's often offered today online and in big box stores, which can enable misuse, according to Gottlieb. Walgreens sells a box of 200 pills for $25.99 and Costco sells a two-pack of 200-pill bottles for $7.59, while Amazon has 1,200 pills for $40.97.
"We know that many of the bulk purchases of these large volumes are being made online through major online web retailers," he said. Gottlieb said the agency will ask online retailers to stop selling loperamide in large bottles. His statement didn't mention specific changes, but perhaps he'll ask that online sellers also move a two-day supply.
"If you're selling a drug with the potential for abuse and misuse through an online website, you're no longer in the business of selling widgets, or books," he said. "You have a social contract to take voluntary steps to help address public health challenges."
Some experts argue that loperamide should be moved behind the counter like pseudoephedrine was to help prevent people from making crystal meth. But restrictions might drive people to illegal alternatives like heroin, similar to what happened with prescription painkillers. For now, it remains to be seen what effect the FDA's proposed changes will have on these very real challenges.
Read This Next: Walmart Is Making It Safer to Throw Away Prescription Painkillers