The self-proclaimed "Dean of American Rock Critics," Robert Christgau was one of the pioneers of music criticism as we know it. He was the music editor at the Village Voice for almost four decades where he created the trusted annual Pazz & Jop Poll. He was one of the first mainstream critics to write about hip-hop and the only one to review Simon & Garfunkel's Bridge Over Troubled Water with one word: "Melodic." On top of his columns, he has published six books, including his 2015 autobiography, Going Into the City. He currently teaches at New York University. Every week, we publish Expert Witness, his long-running critical column. To read more about his career, read his welcome post; for four decades of critical reviews, check out his regularly updated website.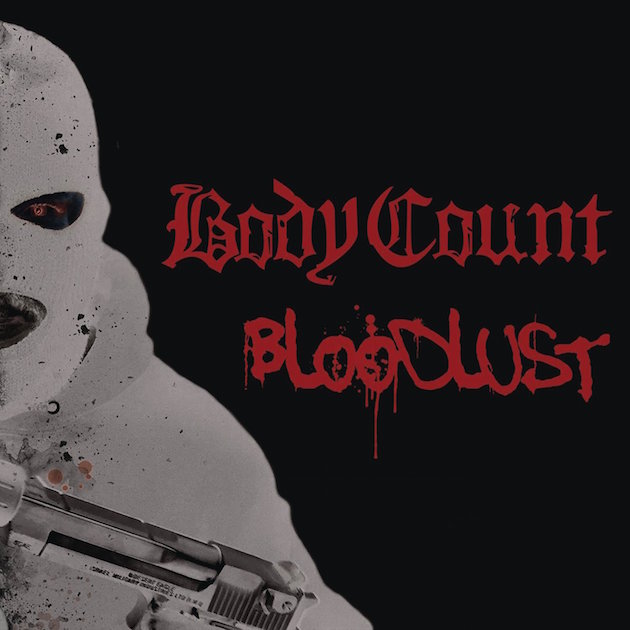 Body Count: Bloodlust (Century Media) There've been other Body Count albums in the quarter century since "Cop Killer" put a police bull's-eye on the pre- Law and Order Ice-T's back. But it took Donald Trump to revive Tracy Marrow's active interest in the metal band he assembled with his Crenshaw High buddy Ernie C. back when he was a hot rapper. In this year of the rock protest song, there hasn't yet been a lyric as bitter, complex, and powerful as "No Lives Matter." From the lead "Civil War," set in the present and let's hope it remains a fiction, to "Black Hoodie," less hard-hitting but wider-ranging than Vic Mensa's "16 Shots," you feel both a mind at work and an entertainer putting himself across. In the title track, Ice includes himself in the humanity whose propensity for murder he's been going on about. In "Here I Go Again" he concocts a horrorcore fantasy so gruesome he figures most people won't want to hear it twice and bets some sickos will put on repeat. A MINUS
Matt North: Above Ground Fools (MattNorth.net) North is a Nashville session drummer whose solo music is neither bro-country nor folk-rock. This is a rock album purely—loud, obvious, devoid of punk or funk. Big drums, efficient tunes, equal helpings of keyboard and guitar, and a muscular rather than burly voice all serve what is clearly the point for a 47-year-old who's also gotten paid as an actor and standup comic: the lyrics. A solid musician, this great-nephew of Kentucky local colorist Jesse Stuart is an absolutely first-rate better songwriter. If he's any kind of feminist you'd never know it, so be glad the one where the "damsel in shining armor" fails to rescue the "white knight in distress" compensates for the "Badgering the Witness" charges and "No Hard Feelings" g'bye. And be gladder that from the acid-etched local color of "A Good Day in Nashville" to the DIY bile of "Come Here Go Away," he serves up so much lyrical idiosyncrasy—topped for me by the nonstop "I Sold It All," where I understand the meaning of every line without being sure I know what the damn thing's about. A MINUS
Various Artists Rock and Roll Music!: The Songs of Chuck Berry (Ace) Compiled to cash in on the Originator's forthcoming Chuck rather than his unexpected death, this could be better even if you forgive such budget measures as no Beatles/Stones/Hendrix, no Hail! Hail! Rock 'n' Roll (check out Etta James and also—believe it—Julian Lennon), late Elvis, later Beach Boys. Rather than Jay and the Americans' execrable "Johnny B. Goode," how about Peter Tosh's or the Dead's; rather than the Hollies' "Sweet Little Sixteen" album filler, Ten Years After's balls-out festival rocker or even Cliff Richard's Beatles move; rather than Marty Robbins's wan "Maybellene," George Jones and Johnny Paycheck's rowdy one. And amusing though you may find the obscure Brit "Nadine," I urge you urge you urge you to excavate Kevin Dunn's fey, howling early-computer-age reimagining, my third favorite Berry cover ever. Nonetheless, the Originator inspired John Prine's rockingest vocal, tickled the shit out of one-hit wonders the Syndicate of Sound, and brought out the very best from such unexpected-to-whodat artists as John Hammond, Ian Gomm, the Remains, the Count Bishops, Dwight Yoakam, and Helene Dixon. The big-name tribute albums will come, and though their hit-or-miss ratio may beat this one's, believe it when you hear it. Meanwhile, Dunn's "Nadine" is readily available via YouTube, Spotify, iTunes, etc. Lasts 4:25 exactly. A MINUS
Not available on streaming services
Zeal & Ardor: Devil Is Fine (MVKA Music) Challenged to join black metal and black music in holy sacrilege, biracial Swiss New Yorker Manuel Gagneux said either fuck you or fuck yeah and began hollering faux field hollers of "devil is kind" and "devil is fine" over chain-gang percussion. Various metal usages follow—guitar din, guitar arpeggiation, toy-piano scene-shift, drum flourishes untouched by human hand. But soon it's another field holler—"A good God is a dead one," this one goes. Whole thing's over in 25 minutes—too long for a joke, too short for an artistic statement, just right for a helluva parlor trick. A MINUS
Follow Robert Christgau on Twitter.