Mexican soccer team manager Miguel Herrera rejoices like a Super Saiyan in animator Adam Phillips' viral GIF. via
For the past month, The Creators Project has been bringing you our Best of 2014 posts, a year-in-review series that encapsulated the last 365 days in modern creativity. As artworks from Marina Abramovic, Kara Walker, Takeshi Murata, and Jeff Koons went viral, wearable tech got smarter, and cinema became even more immersive, we brought you monumental modern art discoveries, the future of brain wave art, and DIY headwear that tips itself for you.
This is the Best of Everything: 
Pepper the robot waves its conductor's wand at the audience. GIF by Beckett Mufson, via
Jason deCaires Taylor's mammoth underwater sculpture. via
Artist Lisa Park uses brain waves to control Eunoia II. via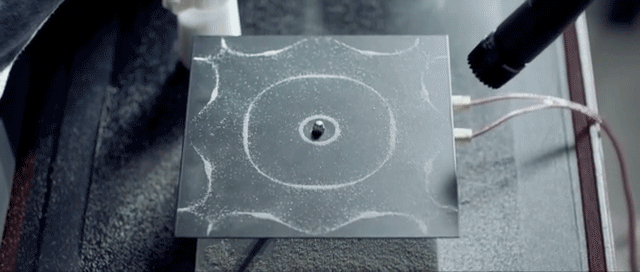 A stunning cymatic experiment made using sand. via
The Mona Lisa (left) alongside it's long-lost cousin (right). via
A still from Big Hero 6, 2014. Image courtesy of Disney Animation Studios. via
 Reverberating Across the Divide, MadLab. via
Takeshi Murata's Melter 3-D produces the illusion of motion by spinning. GIF by Beckett Mufson, via
Tré Reising, Live, Love, Laugh, Laugh Until You Cry. Image courtesy of the artist, via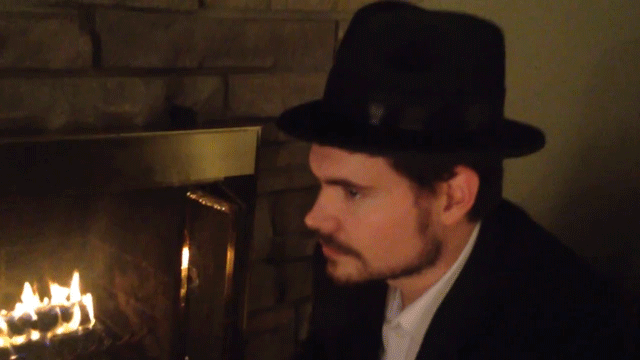 The self-tipping fedora greets you with a polite "M'lady." via
Box by Bot & Dolly, via
Photographer Lee Thompson atop the 2,300-foot statue of Christ the Redeemer. via
Watchers look on as MGNTRN, Romain Tardy's projection-mapped ferris wheel, comes alive. via
Happy New Year from all of us here at The Creators Project.
Want to submit your work for consideration? Email us.