A six-year-old girl from El Salvador holds a placard during a rally around New York's Trump Tower in support of immigrant workers. (Kena Betancur/AFP/Getty)
Evelyn Hernandez knows she might be losing her immigration status next year, meaning she'll be officially undocumented and potentially a deportation target. In those circumstances a lot of people wouldn't want a journalist to print their names, but she declined my offer to protect her identity. "I don't mind," she told me. "I come here to this country and I will fight to stay in this country—with my real name."
Hernandez left her family in El Salvador 25 years ago at age 19 to come by herself to the US. It was toward the end of the civil war there, and nearly impossible to find work. "We didn't have food, water, electricity, basic stuff," she said.
She had almost finished ninth grade and was hoping to continue her education in the US. It didn't happen. Instead, she went right to work, sending money back home to her family in Soyapango, San Salvador. "When I came to this country I thought everything would be easy, people say the United States is the best option," she said. "But when we come, we realize it's not a dream. It's difficult, so difficult."
Still, she stayed, working and living as an undocumented immigrant, under the radar. She was granted status for a few years in the 1990s, but it wasn't renewed, so she went back to being undocumented. Then came 2001: After a devastating earthquake hit El Salvador, US officials included the country in a humanitarian program known as Temporary Protected Status (TPS), allowing Salvadorans already living in the US to stay and work legally. Hernandez applied, and has been living with TPS status ever since.
That's how it was until Monday's announcement that the US will end the TPS designation for El Salvador, putting the fate of Hernandez and many other Salvadorans in flux. But while those I spoke with living in Los Angeles were fearful about the uncertainty of their futures, they're also bracing for a fight. The decision has turned Salvadoran workers all over the city into activists.
---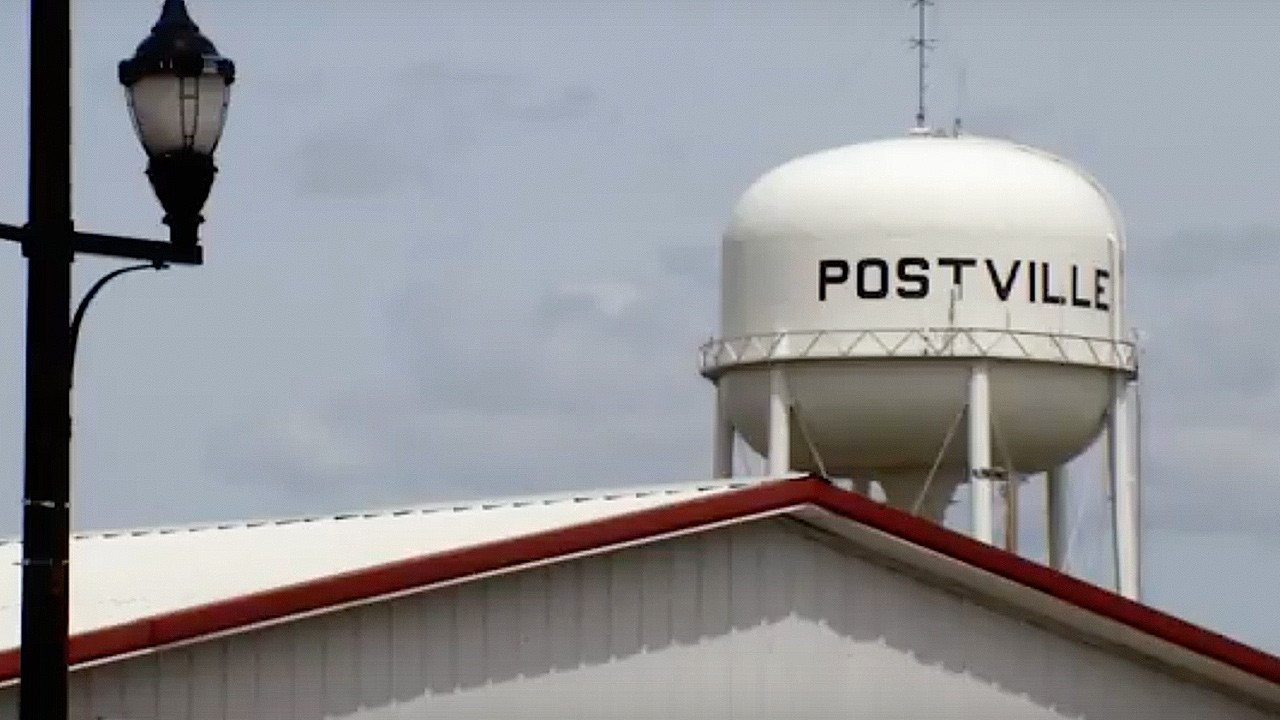 ---
"I'm not going to go back," said Jose Siguenza, who came to the US from El Salvador in 1994 when he was 24. Working today as a supervisor in a printing shop, he says that since he's been paying taxes and social security for over a decade, it's worth fighting for. "People must not be afraid," he told me. "We have rights. We can talk to the government, we can come out of the shadows. We cannot be afraid. We have 18 more months."
Homeland Security Secretary Kirstjen M. Nielsen said in a statement that the termination of the program will take effect in September 2019 "to allow for an orderly transition." Nielsen added that since the earthquake in El Salvador, much of the infrastructure in the country has been rebuilt.
"Many reconstruction projects have now been completed. Schools and hospitals damaged by the earthquakes have been reconstructed and repaired," Nielsen said. "Money has been provided for water and sanitation… The substantial disruption of living conditions caused by the earthquake no longer exist."
The demand that Salvadorans return to their country of origin is somewhat ironic coming from the Trump administration. It has used the violence of the MS-13 gang as one justification for its anti-immigration policies. Yet the administration is now proposing sending individuals back to a country that has one of the highest sustained murder rates in Central America, according to recent data from the UN Office on Drugs and Crime.
"The roads are probably in better condition than they were in 2001, that part is true," said Daniel Sharp, Legal Director of the Central American Resource Center (CARECEN) in Los Angeles. "But over the 17 years, the stability of the violence has gone in the opposite direction, so it's unquestionably a less stable place to be sending people back to,"
There are approximately 200,000 Salvadorans living in the US with TPS, according to the Pew Research Center. Every 18 months since the program began in 2001, they are required to re-register and undergo background checks.
"This particular group is totally playing by the rules. If you have a felony or two misdemeanors of any kind, including driving without a license," you're out of the program, said Sharp. "We used to point out in the Bush years when the program would come up for renewal, that neither President Bush or Vice President Cheney would be eligible for TPS if they were foreign nationals based on their own criminal records."
TPS was never meant to be a permanent relief, nor a path to citizenship.
"The reality is that it's a temporary program with an uncertain future when you sign up for it," said Sharp. "But at a certain point you have to ask: Even if this was conceived as a temporary program, at what point does it become immoral to apply that to the US citizen children who are going to lose their parents and the people who have spent their lives here?"
Hernandez is an example of someone whose life has changed dramatically since she first got status. Now 44, she's married and her husband, originally from Mexico, is a US citizen, as are her three sons. And while her husband, or her eldest son, who is 21, could sponsor her citizenship, she's elected to remain with TPS, because to go through that process she'd have to return to El Salvador first and petition from there. That could take years, and she doesn't want to separate from her family even if the end result is permanent legal status.
"When my kids were small, I was thinking I didn't want to miss time when they're growing up, the teenager stuff, graduating from high school," she told me. Now that they are in college, "I don't want to miss their marriages, building their own families. I want to be a part of that." Once the time comes, if necessary, Hernandez will go back to being undocumented.
Because she's had status under TPS, the government has her information, but she's not worried about being found and deported. She lived for years before TPS as an undocumented immigrant. "No big deal," she says. "I can do it again."
Organizations like CARECEN are working with the Salvadoran consulate to offer free legal clinics and also to identify TPS holders who may be eligible for other immigration relief. Sharp told me they are also educating people about removal proceedings and what to expect. "There was a lot of talk about people being shipped out of the country immediately in 2019," he said. "The reality is that the system generally doesn't work that way. Cases in Los Angeles immigration court on average take about three to four years to be processed."
There are also hopes for legislation between now and September 2019 that would adjust the status of TPS beneficiaries. (On Thursday, the Daily Beast reported that reversing the Trump administration's decision could be part of a broader deal on immigration.)
"I think no one's under any illusion with this administration in the short term—that's not going to be easy," Sharp said. "And there's a very real possibility that September 2019 will come and go and we won't be successful and the effort will continue. The administration will have a practical decision about whether it wants to pump a couple of hundred thousand people into an already clogged system."
Hernandez wants to go back to El Salvador to visit, but not to live. She misses her parents and sisters and talks to them often. Her sister tells her stories about not being able to walk down certain streets in the neighborhood because of gangs.
"The majority of us aren't planning to go back," Hernandez told me. "I've been in this country for more than 25 years. Right here is my life—my kids, my husband. I built my family here. Why should I go back? Why? I don't see a reason. I have everything right here. This is making me strong—to fight to stay in this country."
Cole Kazdin is a writer living in Los Angeles.