Photos by Dan Powers—USA TODAY Sports, Guy Rhodes—USA TODAY Sports
It's hard to believe the 2018 Winter Olympics are over, mostly because by the eighth day they feel like they will never end. By Day 9, you are sympathizing with your captors and saying things to your friends like, "Did you see that finish in the biathlon? The penalty loop made it interesting." By the Monday morning after the closing ceremonies, you're wistful for 5,000-meter speed skating and asking friends to join a local curling club.
But it's over! We can go back to our mundane NBA and NHL seasons, our endless spring training updates about pitchers going two innings, and, in a few weeks, our decimated NCAA brackets. That doesn't mean, however, that we can't look back at the Winter Olympics one last time before immediately forgetting every name, sport, and rule we spent the past two weeks learning.
Here are the biggest winners and losers from the 2018 Games, and you won't believe how much winning America did. More and more, people are saying this.
LOSER
The guy who invaded a speed skating event wearing a pink tutu with his penis inside a monkey pouch
Some heroes don't wear capes; they wear monkey sock pouches on their penises. He also had a message of "PEACE + LOVE" on his bare chest, but friends, this is an example of scattershot advertising. Ever see a commercial with some crazy shit going on, and no matter who how many times you see it, you can't remember the product in the ad? That's the monkey penis pouch. No one is talking about peace and love when they see the monkey penis pouch.
WINNER
The guy who invaded a speed skating event wearing a pink tutu with his penis inside a monkey pouch
Getting onto the ice at the Olympics with a monkey penis pouch has to count as a win, too.
LOSERS
Canadian ice people who aren't dancers
Remember when Canada's one thing was being good at ice stuff? No one in that country can prepare an edible slice of pizza or brew a decent cup of coffee but we let it slide because they put all their effort and self-worth into being good at sports no one else cared about: curling and ice hockey. And now that's over and all their ice belongs to America.
Team Canada lost to Team USA in the women's hockey gold medal game, and the men's curling team didn't even medal after losing in the semis to what I believe were four 1980s American police officers on vacation. You always hear about how Canada can ice two gold medal teams in men's hockey, yet it lost to freaking Germany in the semifinals and had to settle for bronze.
You had a great run, Canada, but maybe it's time to turn your attention to kite flying or model trains.
WINNERS
American ice people who aren't dancers
The world's best men's curling and women's ice hockey teams reside in the United States of America. Canada hockey cheated so much in the gold-medal game Bill Belichick took notes and it still wasn't enough. But if taking a penalty every shift and an unpenalized flying forearm shiver to an American skull isn't enough to compete with Team USA, you can probably expect this American ice hockey dominance to continue for a long time.
The US men's curling team was so bad entering the Olympics that beating Canada in the semis and winning gold against Sweden only propelled them to 13th in the world rankings. But it's like I always say: The 13th-best anything in America is better than the best anything in Canada.
No one cares about men's ice hockey. We would've won gold in a best-on-best tournament. Next section!
WINNER
Adam Rippon
It's true that if you quizzed average sports fans a week from now about the athletes who controlled their every emotion and feeling during the Olympics, they wouldn't be able to differentiate an Olympic athlete from a character on a Netflix show. But the legend of Adam Rippon feels like it will live on for a long time.
Before he competed and became the first openly gay Olympian (alongside new best friend Gus Kenworthy), Rippon turned down a conversation with US Vice President and homophobic Lifetime movie villain Mike Pence, saying, "You mean Mike Pence, the same Mike Pence that funded gay conversion therapy? I'm not buying it." Rippon also said, "I don't want my Olympic experience to be about Mike Pence. I want it to be about my amazing skating and being America's sweetheart."
That gold medal in telling Pence to eat shit will be as memorable for some as Rippon's team figure skating bronze. Rippon's infectious personality at events—he said he wanted to mix a Xanax with some booze, which sounds great and I'd like to try it some time because people always reference doing it in movies—even earned him a commentating job offer from NBC that he turned down.
LOSER
If I wanted to see supremely untalented people in a competition, I'd watch Big Brother or The Real World. The 33-year-old Swaney dedicated most of her life to becoming an Olympian, using her own money, some online funding, and so much free time that I wonder if she could have solved free energy or cured cancer instead of becoming the worst halfpipe skier in world history.
The thing about Swaney is that unlike other ungifted Olympians, she had no desire to be good, or represent her country, or do it for her dad or mom or sick brother or dog, or to expose Olympic corruption; she just wanted to tell people she was an Olympian. She changed events and countries over the years until she found the eye of the needle through which she could thread her dreams.
Swaney was like Billy Crystal getting an at-bat for the Yankees in spring training, only instead of spring training it was an entire regular season and Crystal got 500 at-bats in place of Alex Rodriguez. And Crystal never had to swing during any of his plate appearances. And then we had to read fawning pieces for a week about how Crystal had a dream or some shit. It was all terrible.
WINNER
Elizabeth Swaney
I mean, she got to the Olympics. She achieved a dream, as stupid as it was. I can't even say that, unless eating an entire pizza by yourself counts. Which it should.
LOSERS
The NHL
One of the reasons behind the NHL's decision to skip the 2018 Olympics was the massive time difference between the host country of South Korea and the television viewers of North America, and yet it seemingly had no effect on watching patterns here. Most of the games were on at 10 PM Eastern or first thing in the morning. The women's gold-medal game between Team USA and Canada that began at 11 PM drew 2.9 million television viewers in the United States, or about twice the audience of recent Winter Classics, and 3.7 million American viewers overall.
Gary Bettman said that the Olympics disrupt the NHL's regular season and he has a point—there's no telling how disruptive that many people watching NHL players could be. The NHL dodged a bullet by staying home.
---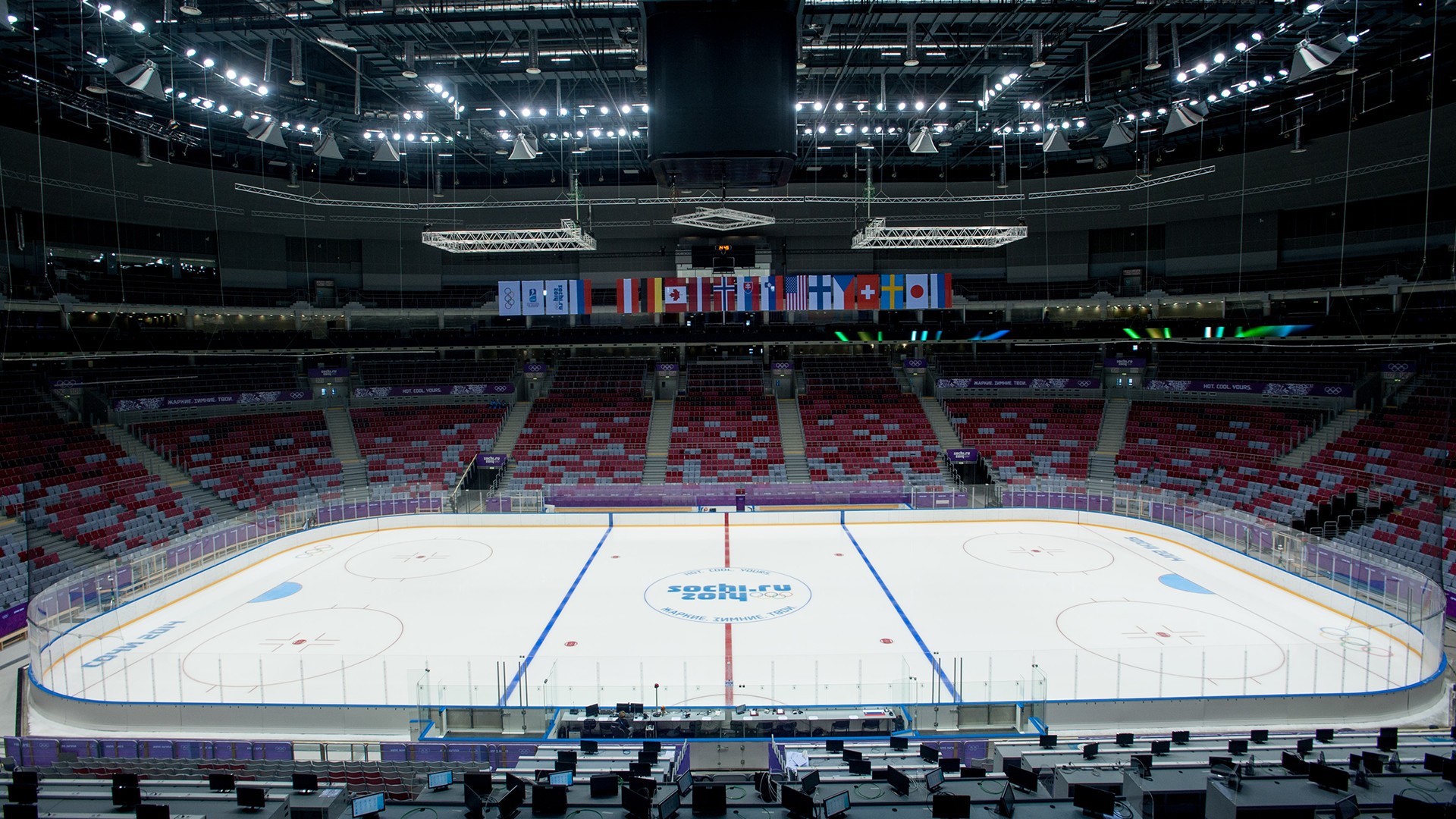 ---
WINNERS
O.A.R.
Not the Olympic Athletes from Russia. O.A.R., the band from the 1990s that nobody had thought about since 1999. But people began to rediscover O.A.R. thanks to cheating Russians filling themselves with things that end in "–onium."
According to Spotify, from February 9–16, the band saw a 46 percent increase in streaming over the previous week. I think that means more money in O.A.R.'s pockets, and anytime someone in a creative industry can make a few extra bucks, that's a good thing.
WINNERS
Sexual intercourse detectives
Are Scott Moir and Tessa Virtue banging? Have they banged? Do they want to bang? Will they bang? These were the questions driving people for about 48 hours last week. The internet became an episode of Criminal Minds, But With Banging and I'm glad we all got to have the conversation with friends and co-workers for a little bit.
If Moir and Virtue mirrored LeBron James's The Decision and did an hour-long "Are We Banging?" special on national television in which they announced their official relationship status, they could be set for life. They could take a polygraph, or have Facebook dump a bunch of money on them so they could change their status on Satan's Content Farm at the very end of the show. It couldn't be any worse than The Bachelor.
LOSERS
Anyone who had to read Bari Weiss or Bari Weiss-related content
New York Times opinion editor and oblivious dipshit Bari Weiss sent a tweet during the Olympics that referred to American figure skater Mirai Nagasu as an immigrant via a Hamilton reference she got wrong. That's the worst sentence anyone has ever written. I am sorry.
You see, Nagasu's parents are immigrants from Japan but Nagasu herself, having been born in the US, is not an immigrant. Weiss deleted the tweet, but instead of admitting her mistake or apologizing (or both), Weiss dug in her heels, doubled down, and scolded anyone who didn't get a misquoted reference from a play 99 percent of the world hasn't seen. That spawned a slew of reactionary takes from equally oblivious dipshits defending her and impugning social media mobs and blah blah blah it was the worst. It also led to Nagasu—who won a bronze medal in the team event, by the way—having to answer questions about it.
As they say in Hamilton, don't pay attention to New York Times op-ed columnists.
WINNER
Liam McHugh
He looks like NBC's new Bob Costas and while he served well as one of the hosts of the Olympics, he truly was a winner because he got a three-week break from the NHL on NBC studio show with Mike Milbury and Jeremy Roenick.
Norway left Pyeongchang with the most medals, but nobody won bigger than McHugh.