While Parkland survivors continue to push for gun control and major sporting outlets start removing assault rifles—like the one that killed 17 people at Marjory Stoneman Douglas High School last month—from their shelves, hundreds of people flocked to a church in Newfoundland, Pennsylvania, on Wednesday for a bizarre ceremony—AR-15s in tow.
The Sanctuary Church—a cult-like, anti-LGBTQ ministry helmed by Pastor Hyung Jin Moon—invited followers to a "blessing ceremony," and asked everyone attending to bring along their assault rifles, Philly.com reports. The ceremony was part of the church's weeklong "Festival of Grace," and honored a literal interpretation of the "rods of iron" mentioned in the Book of Revelation. Coincidentally, Pastor Hyung Jin Moon's brother, Kook Jin Moon, owns a local firearms shop, Kahr Arms, where followers could purchase one beforehand if needed.
On Wednesday, couples toted the guns through the church—zip-tying them on the way in and leaving ammo at the door—for a marriage blessing, or in the church's language, a "perfection level blessing." Some wore long white gowns, and others sported crowns made of bullets.
And, uh, here are just a few photos from the event: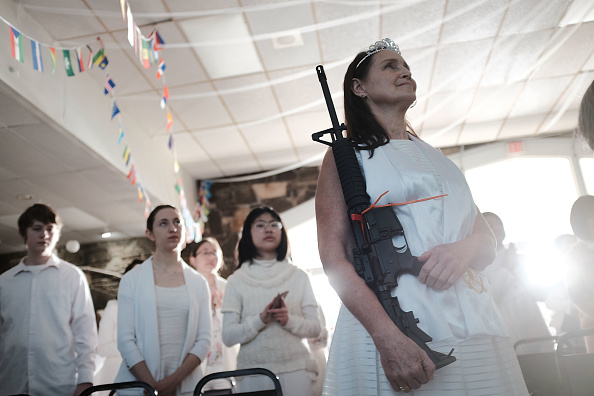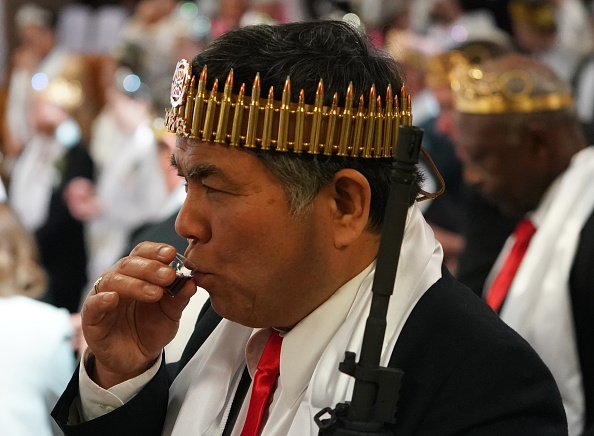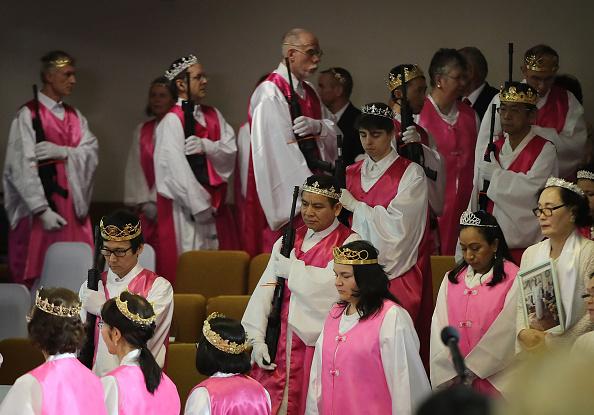 Seems fine, right? It's probably fine.
Sign up for our newsletter to get the best of VICE delivered to your inbox daily.
Follow Drew Schwartz on Twitter.
Related: We Spoke to a Survivor of the Florida School Shooting