After an off-duty LAPD cop fired his gun during a dispute with a group of teenagers, two California cities are facing lawsuits for allegedly poor police training.
A teenage girl involved in the Tuesday incident, which was recorded on video, has filed a legal claim against the cities of Anaheim and Los Angeles, according to her lawyer. The claim is the first step toward a civil lawsuit.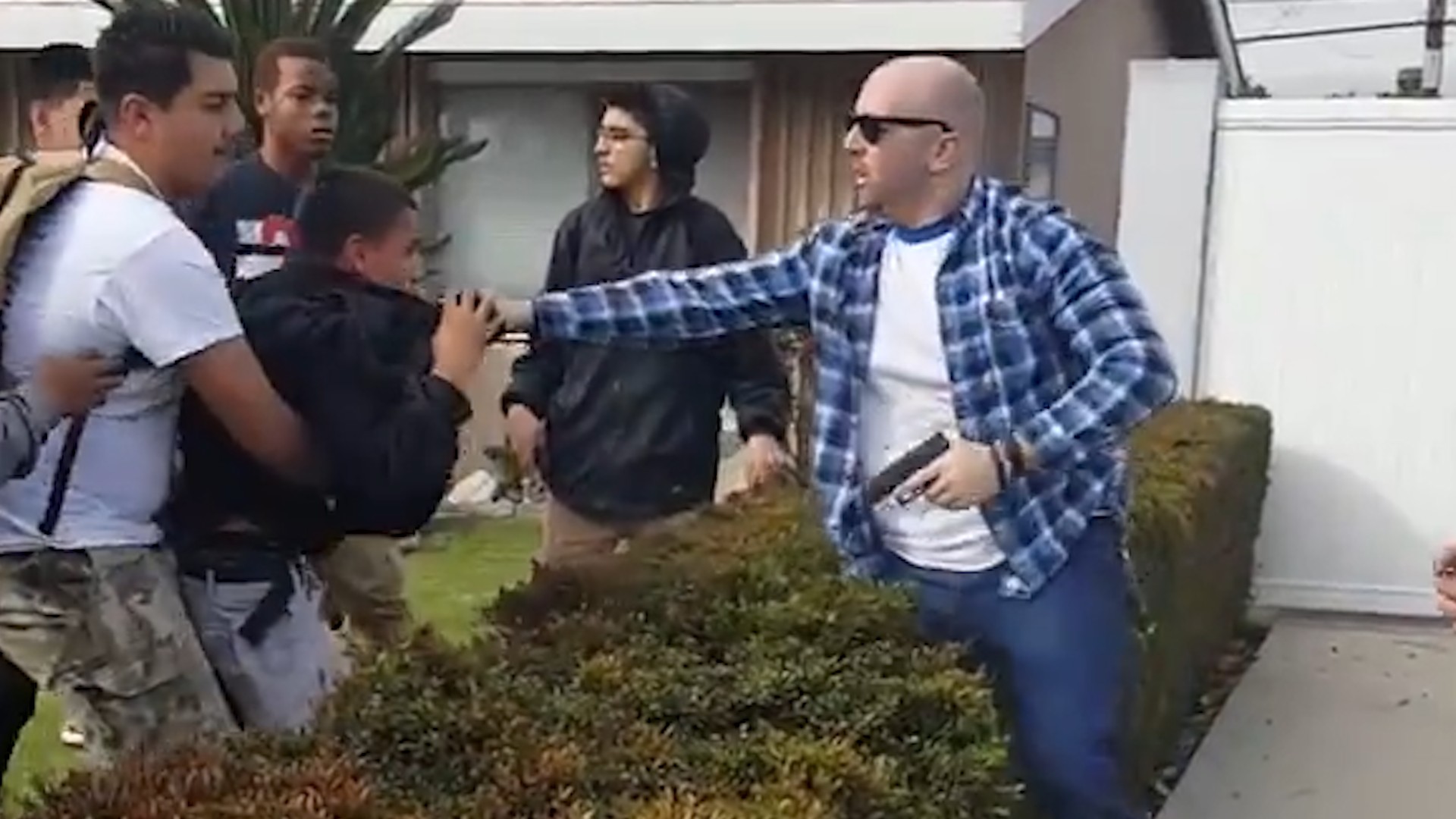 No charges have been filed against the unnamed officer. Anaheim Police Chief Raul Quezada cited insufficient evidence to charge him Thursday.
The accused cop said the teens walked on his lawn and one boy threatened to "shoot" him. But the girl's attorney said she "grazed" the officer's lawn before he yelled at her — which caused the boy to step in and say he was going to "sue" the officer.
No one was hurt during the conflict. Two teenagers were arrested but have since been released.
The LAPD is conducting its own internal investigation of the shooting.