PHOTO BY HECTOR RETAMAL/AFP. Edited by VICE. For illustrative purposes only.
In China, red banners are a common sight in many localities. They are used for various purposes — broadcasting state propaganda, announcing celebrations, or simply serving friendly reminders to residents in the neighbourhood.
As the coronavirus continues its rampage across China and the rest of the world, these signature red banners now feature surprisingly (some say hilariously) aggressive slogans about virus prevention. Some are direct and to-the-point, while others are kept light-hearted and humorous. There are also those bordering on threatening and abusive. But the best part of all these slogans? They rhyme.
Of course, these won't have the same ring to them when translated in English, but they're pretty striking all the same.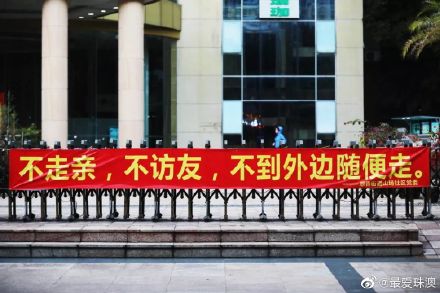 "Came back and was stunned by the slogan in my neighbourhood. Northeastern dialect is hardcore like that," said a Weibo user as she shared a photo of a conspicuous red banner with the chilling message: "Use a face mask to cover your nose, rather than a white cloth to cover your body."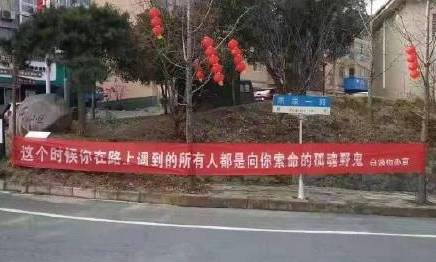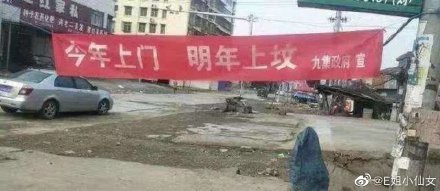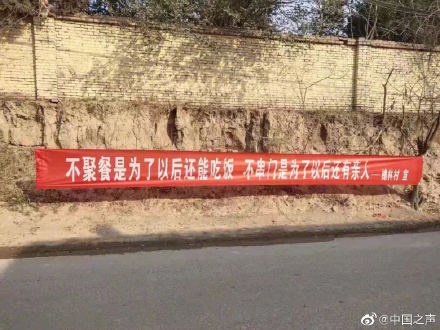 People are also sharing WeChat sticker packs that contain hilarious slogans related to the coronavirus.
It doesn't get any more intense than that.
Find Koh Ewe on Instagram.