Rhianna Lakin is a pilot working to improve the world with drone technology. She first became inspired to use drones for good causes when she was living in Indonesia in 2003. Illegal logging at the time resulted in a flash flood that killed hundreds of people.
"It was the most horrific scene that I've ever seen in my life," Lakin said. She realized the power of drone technology as a watchdog for powerful corporations: "It was that moment for me where I was awoken, where I was like, we can expose them."
Beyond surveillance, Lakin realized that the technology has many applications, from blood delivery in rural areas to monitoring endangered species populations.
During the 2016 Dakota Access Pipeline (#NoDAPL) protests, Lakin trained and supported indigenous drone pilots, who were then able to document the progress of the pipeline and the interactions between law enforcement and indigenous water protectors. Lakin said that the drones helped to hold people accountable for their actions, and made the protestors more comfortable and empowered.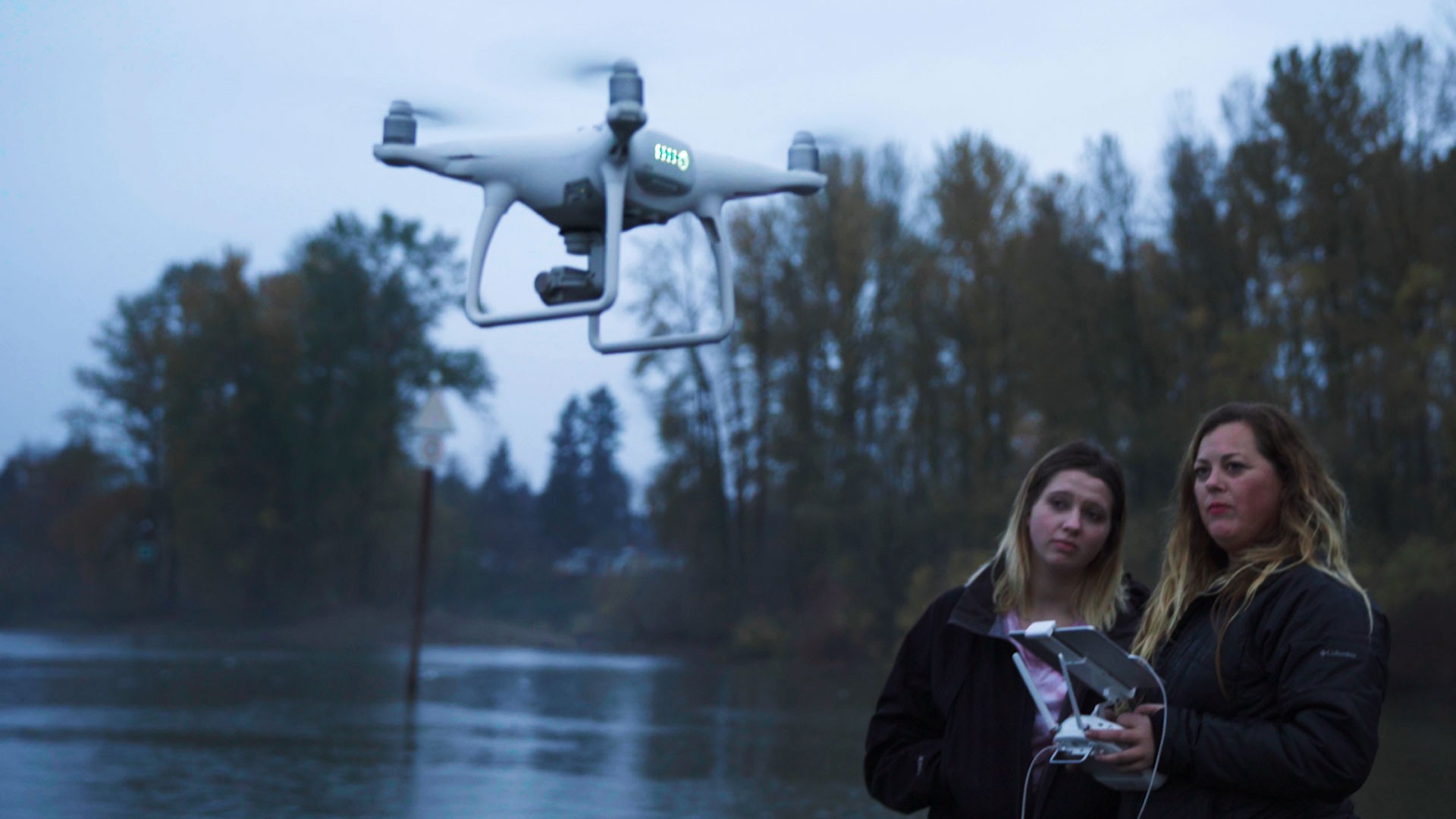 "The police were pretty brutal," Lakin said. Drones piloted by indigenous people captured police using water cannons and smoke bombs on protesters, which helped change the tenor of the national conversation about police brutality during protests and demonstrations.
Despite all of Lakin's optimism about the potential of drones to be used for good, she is worried about other applications, such as police using drones for facial recognition of protestors. "I can't help but feel that way when as much as they can be used for good, they can be used for bad," Lakin said.
This is one of the many reasons that Lakin founded Amelia Dronehart, a global community of women who work in the drone field to inspire them to use their skills to effect change. In the last four years, over 600 women have joined. "What I really love to try and promote now is for other people to do the things I wish that I could be doing right now," Lakin said. "And that's a big reason that I want more girls involved."
Lakin said that flying makes her realize how small she is, but also how much an individual can contribute to helping the world. "When I fly, it's like the most humble experience that there is for me," she said.
Humans of the Year is a series about the people building a better future for everyone. Follow along here.