Photos courtesy of Kiara Ventura and Jo Rosenthal
Since it was released on Monday, thousands of artists around the world have signed an open letter condemning the former Artforum publisher, Knight Landesman. While the letter specifically names Landesman, who recently resigned from Artforum after nine women accused him of sexual harassment in a lawsuit, it also addresses a culture of sexism and sexual harassment within the entire art industry. "The resignation of one publisher from one high-profile magazine does not solve the larger, more insidious problem: an art world that upholds inherited power structures at the cost of ethical behavior," the letter reads.
"We are not surprised," it continues. "We have been groped, undermined, harassed, infantilized, scorned, threatened, and intimidated by those in positions of power who control access to resources and opportunities." The letter goes on to denounce those "who continue to exploit, silence, and dismiss us," promising "where we see the abuse of power, we resolve to speak out." The letter's organizers and signees hope to institute tangible change within the art industry by naming and shaming abusers and listening to community feedback for future action.
Organizers, who contacted Broadly over email and did not name themselves in order to maintain a group identity, said that the Not Surprised campaign originated from a WhatsApp chat group that was formed to discuss sexual harassment in the industry after the allegations against Landesman surfaced. Members of the original WhatsApp group told Broadly that they quickly built momentum with "members reaching out to colleagues and friends whom they thought might have interest in conversation and something to add." The group, which now works in volunteer shifts to manage the campaign, told Broadly that they "worked at a rapid pace to make decisions, formulate plans towards creating this letter, and getting it out to our networks, around the world, and then the wider world."
---
Watch: Rose McGowan on Sexism in Hollywood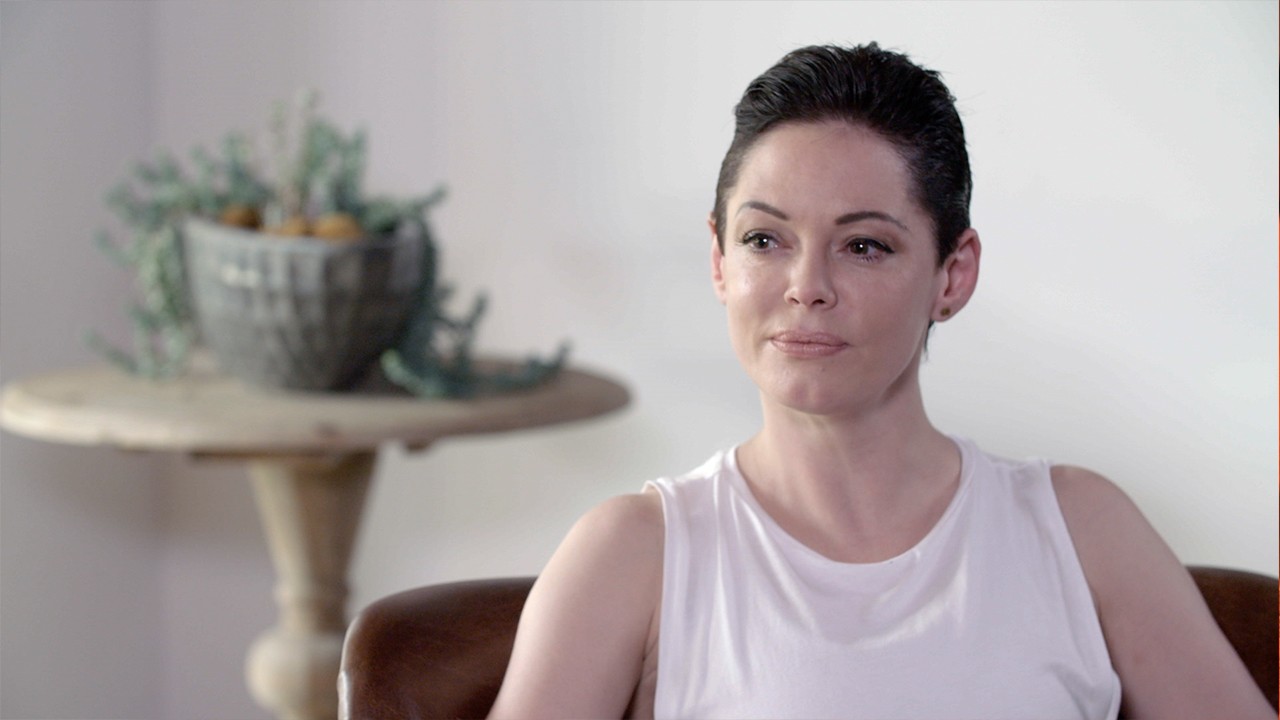 ---
On Tuesday, organizers announced on Instagram that the letter has garnered more than 5,000 signees, including Laurie Anderson, Cindy Sherman, and Lynn Nottage. "We were fairly certain that there would be significant interest in the letter, however we were not sure how many people would publicly support it with their name and place of work," said the letter organizers. Due to an "overwhelming response," the letter's website signature list has been closed since Tuesday night. Organizers tell Broadly that the final number of signatures is close to 9,500.
Broadly spoke to femme artists, curators, and art students about the open letter, their personal experiences with sexism and harassment, and what they think comes next.
For Grace Sparapani, a graduate student studying art history at the University of Texas at Austin who signed the letter, abuse in the art world is "not just the really explicit harassment and abuse, though [she] has certainly been subject countless times." She says harm also lies in entrenched gender inequality "in which women are implicitly sexualized and seen for their sexual potential before their creative potential."
Sparapani pointed out another hurdle in the fight to eradicate sexism: fake allies who claim to advocate for equality but actually perpetrate sexism with their actions. "You see this in male gallerists that do all women shows, or have their token women, especially women of color, artist on their roster, just to prove that they are down with the cause," said Sparapani. "They're the same [male gallerists] that will treat these artists differently than they will their male artists, or they will keep on male artists or friends whom they know to be abusive." She believes the Not Surprised letter attempts to address this problem by decrying the "many institutional and individuals with power in the art world [that] espouse the rhetoric of feminism and equity in theory" while "preserving oppressive and harmful sexist norms in practice."
Read more: Women Share Their Stories of Sexual Harassment and Sexism in Parliament
While the Not Surprised letter attempts to eradicate organizations and individuals who use the movement for equality for personal gain, artist Siera Hyte believes she has already seen these kinds of false allies sinking their teeth into the letter's well-intended activism. In an Instagram post, she wrote, "my social media feed is crowded with 'not surprised' men that I've known to be misogynistic, condescending, complicit, quiet, only work with men or primarily men, only teach a curriculum of mostly white straight male artists and theorists, and leave out women, femmes, gender non-conforming artists and artists of color."
Hyte continued to "shout out" the men who have publically aligned with the Not Surprised letter while privately "making [her] feel hyper aware of [her] body, asking if [she] is dating anyone, not fucked with [her] on any level personally or professionally after [she] had a kid, not paid [her] for services rendered, written off the abusive behaviors of their peers when [she] brought it to their attention."
"Solidarity means nothing when it's not backed up with action and self-introspection," Hyte concludes.
Jo Rosenthal, an artist, activist, and curator, thinks that at face value the letter seems like a good idea. "But there's a bigger story here," she explained. "So many of the women I know that are trying to support [Not Surprised] have not supported other women in their own lives. To me, they're putting things on for show." For Rosenthal, false alliances are not unique to men, but all members of the art community.
"Solidarity means nothing when it's not backed up with action and self-introspection"
Rosenthal believes this lack of true alliance between women has harmed her. "There are girls who are popular [in the art world] who have decided to shun and bully me, some of these girls specifically have discouraged me from making art," said Rosenthal. "It's really crazy that we have all these women coming together to say we have to stop men in the art industry from harassing us while there is such a lack of women supporting each other in the first place."
For Rosenthal, there will never be a solution, "unless people actually stop being mean to each other and put aside their bullshit to genuinely help one another."
Like Rosenthal, Kiara Ventura, a curator from the Bronx and the founder of Artsy Window, a blog and platform seeking to help "artists from different backgrounds and experiences to connect and amplify their voices," the letter is a good first step but there's much more to do.
"I'm grateful for the letter because it highlights the act of calling out and reminds [us] that in unity our voices are louder," said Ventura. Yet, moving forward, Ventura believes,"all gatekeepers of the art world, whether big or small, must be evaluated."
Sparapani believes the campaign should be more intersectional. "White women can perpetrate sexual harassment against black women and women of color as well as black men. The voices of black women need to be heard first and foremost."
Organizers say they received similar feedback quickly, along with offers of help, personal testimonies of harassment, and suggestions for further action. Now, the organizers are now busy collating and accessing in order to formulate their next steps. "People are very hungry for an open public discussion about what has occurred, why it occurs, and what can be done to affect change that really works," said the letter's organizers. "The letter was a rallying cry, to publicly speak out about a problem endemic to not only the art world, but the world at large."