From left to right: Tavi Amerasu, Star Amerasu, and Davia Amerasu Spain.
For the 39 percent of LGBTQ adults who have experienced rejection from a family member or friends, or the whopping 40 percent of homeless youth who identify as queer, Thanksgiving might mean not seeing one's biological family at all. The statistics are a stark reminder that many LGBTQ people, despite enjoying more rights and visibility than ever before, still deal with overwhelming amounts of personal homophobia and abuse.
But in the face of rejection from one's family or friends, queer people have built chosen families since time immemorial: families we construct by hand and heart, in an effort to seek out the support and love one's biological or legal family might not be able to provide.
The concept of a "chosen family" bears many different meanings to different people. One need not lack a biological or legal family to join one, they don't necessarily have to be queer, and in practice, they can look like or be most anything. Some 64 percent of LGBTQ baby boomers say they have one; in New York City, Los Angeles and Chicago, legislation protects one's right to use paid time off to care for their chosen family. Many families come together through different artistic practices; My Parade, based in Seattle, is a chosen family band comprised of five queer and trans punks of color, who are carving out a space for themselves in their majority-white punk scene. The Carnival Kings of New Orleans are a 30-member drag king family who host the longest-running drag king show in Louisiana.
But for all the different purposes they serve, chosen families may be most important for homeless LGBTQ folks. Take the Amerasus, a chosen family of three queer and trans artists living in Oakland, California, all of whom have experienced homelessness at some point in their lives. Star Amerasu, a 25-year-old musician, multidisciplinary artist and mother, founded the family when she met her sister-daughter Davia Amerasu Spain at her band's first musical performance in San Francisco in 2015. While the family doesn't live under the same roof, they share meals, shelter, and connections to the art world, and the family was forged after Star escaped dire circumstances in her hometown of Austin, Texas.
"In high school I was living with a homophobic uncle who gay bashed someone," said Star. "He said 'I bashed them because they didn't tell me what they were. I need to know… what are you?' I ran away. Then, after coming out as trans at 18, someone I was staying with gave me two weeks to leave. At 19, I got a one-way train ticket to San Francisco."
---
See how a teen deals with life after leaving his family's polygamist cult: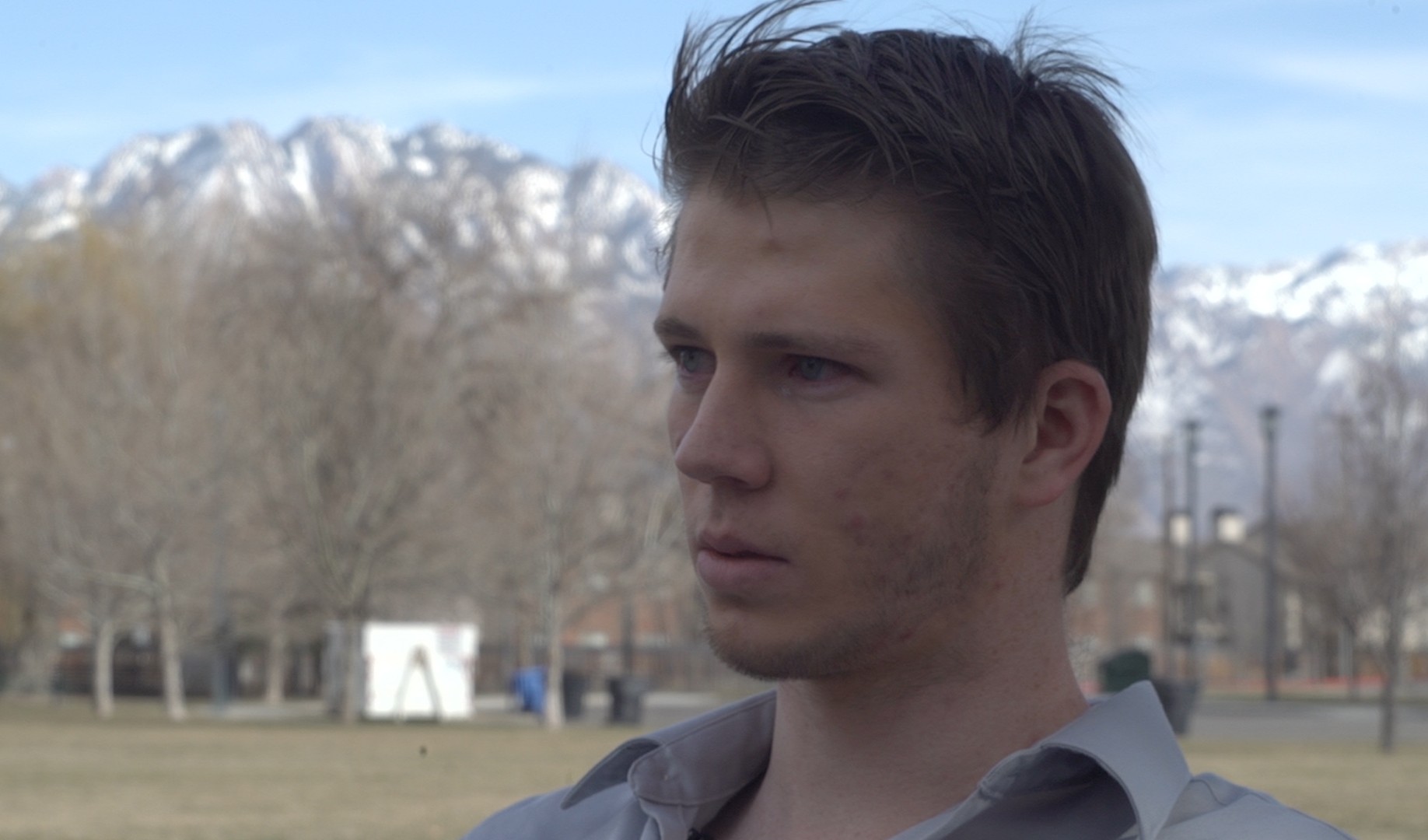 ---
Star found herself homeless at age 20 after facing struggles with housing and employment. But that didn't stop her from finding her kin. "I was cast in a queer cabaret—I lived in a shelter and went to rehearsals," she said. "When my time was up at the shelter, I was able to get a sublet through my new connections."
As Star performed around the Bay Area, she met Davia, a Bay Area born-and-raised dancer. "Davia hadn't transitioned [by the time I met her], but I could tell that's my sister—my daughter," Star recalled. "We collaborated on an art piece and had deep conversations about coming out, trans femme identity and drag. Later, Davia came out as trans."
Davia was raised by a deeply religious family; she too left home due to changes in her gender presentation, and like Star, she experienced homelessness and housing instability in San Francisco. "[My parents and I] got in a fight, and the last thing they said was 'don't become a woman,'" Davia said. "I left home for my own stability and safety."
Star promised to teach Davia everything she knew. "I wanted to give her all the support and love that maybe her real family wasn't giving her," said Star. "I encouraged her to make music, because I wanted to show her off to others—I'm a show mom! She wanted to go-go dance at Pride, so I called people and said 'book my trans daughter because we need more trans girls doing anything.' She got the gig."
Star and Davia met the youngest Amerasu, Tavi, when Star performed at San Francisco Trans march in 2015. Star took to mentoring the 19-year-old, sharing her meals with her, and allowing Tavi to stay at her house when she was away.
"We're trans womyn of color, navigating our lives under white supremacy and oppression," said Star. "My goal with having daughters is giving everything I get with them so they can feel something."
Though "chosen family" may be a relatively new neologism, queer and trans people have been coming together in similar ways throughout history. Starting in the 1860s, the Harlem Drag Balls functioned as secret gatherings where queer and trans people of color could safely come together. To escape discriminatory policing, ball-goers dressed in drag to "pass" as straight couples, and participants self-organized into "houses"—groups that would compete for prizes and prestige through dance, drag, and performances that would play on the idea of gender. These balls later evolved into the vogue balls of the 1980s and 90s, a culture still alive and well today, which often give Black, Latinx and Asian folks the opportunity to empower themselves and find social support where they otherwise can't.
Today, chosen families come in all shapes and sizes; for example, the Amerasu family does not walk balls and resists affiliation with any one particular artistic scene.
The Amerasus also share another family heirloom: housing. Star connected Davia to the same homeless youth program she graduated from years ago. "I ended up living in the same house Star lived in for two years," says Davia. "And when Tavi was experiencing homelessness, Star and I helped her find housing." Today, Star lives in a queer household in North Oakland, and Tavi now lives in the space where Star and Davia once lived. "One day, I'd love to have a nice big house for us" to live together in, said Star.
The Amerasus have turned the idea of one's "family" into a radical political formation, one made in the face of intolerance and uncertainty. Said Davia: "Whatever you do, be true to what you need. Don't be afraid to shape what that looks like for you."
Follow
Kyle Casey Chu
on
Twitter
and
Instagram
.