Jim Young-USA TODAY Sports
Kiké Hernandez had himself a ballgame last night. With Clayton Kershaw on the mound, Hernandez hit three home runs—a solo shot in the second, a grand slam in the third, and a two-run tater in the ninth—driving in seven of the Dodgers' 11 runs on the night and helping propel his team over the Cubs in the NLCS. He had 11 home runs all season, with a previous career high of seven.
In an interview with MLB TV after the game, Hernandez said he joked with his mom that he was going to try to hit a home run. She said just try to put the ball in play.
In the same interview, Hernandez—who is from and still lives in Puerto Rico in the off-season—said his family was at his grandparents and used a generator to power the TV so they could watch the game because 80 percent of the island still lacks power a month after Hurricane Irma.
His mom, superstitious like all good baseball folks are, said she watched Game 4 at her home and they lost, so she went back to the grandparents' house, where she and the Dodgers are undefeated, for Game 5. (That was LA's lone loss all postseason, so Astros and Yankees fans are begging Mrs. Hernandez to keep watching the Dodgers at home.)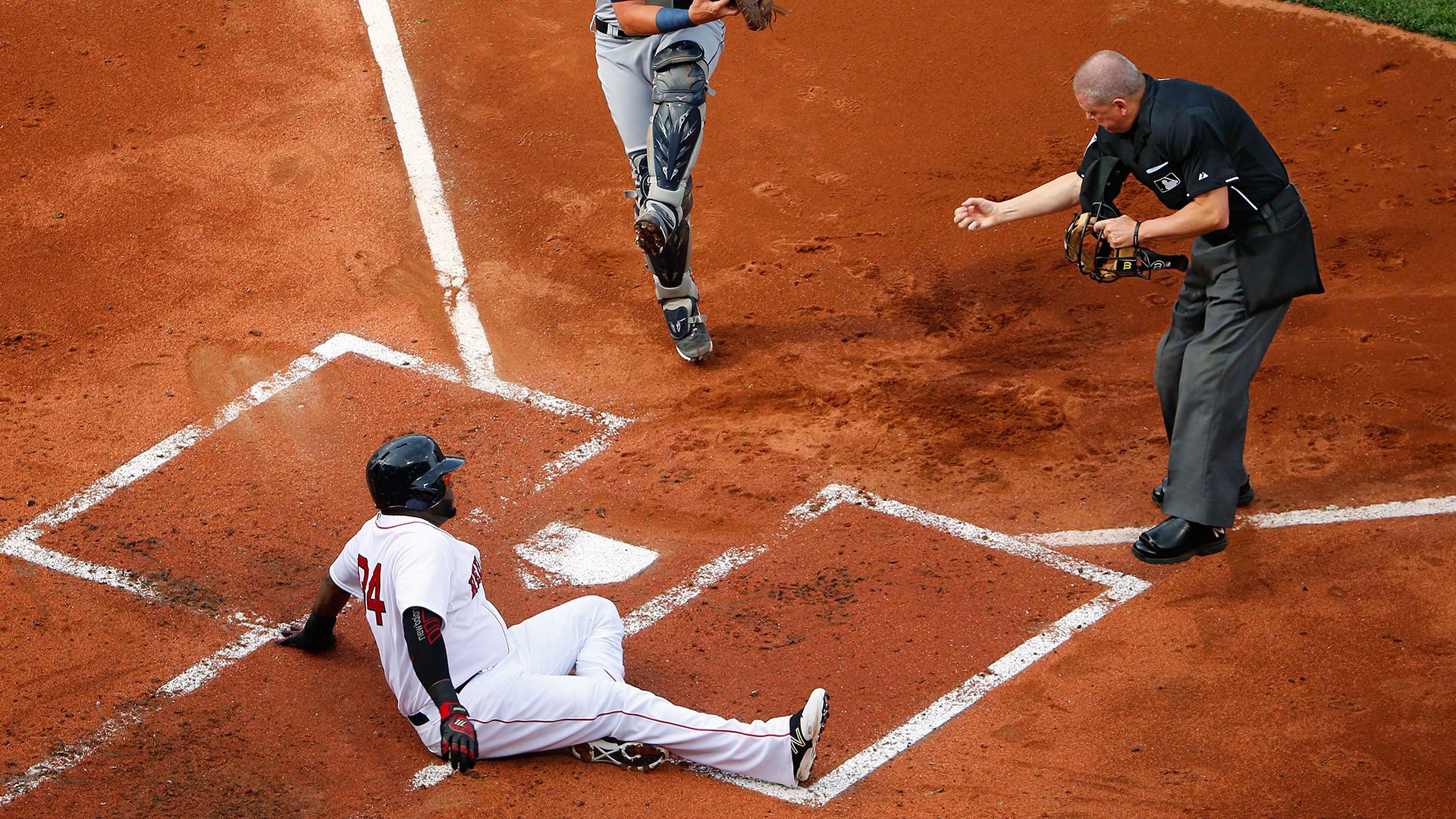 Hernandez also spoke extensively about his home to reporters in the locker room:
"Right now, they don't have many things going for them. This is something they have to look to. I'm on the Dodgers, and on that team (the Cubs) they have three Puerto Ricans — Javy Baez, Rene Rivera and Victor Caratini — the Yankees have their third-base coach (Joe Espada) and the Astros have (Carlos) Correa and (Carlos) Beltran, and the bench coach is Alex Cora. This is something little that they've got. This is about the only thing they've got going on for them right now. For me to be able to give something for them to cheer about, even if it's for three or four hours, however long this game was, that's something I can't put into words. And it's part of the reason why I can't remember much of this game."
There are a ton of great stories still left in baseball this season, and a ton of great players left to root for, but Kiké Hernandez just shot all the way up the leaderboard.