Richard Trumka, president of the AFL-CIO, has been waiting for the U.S. to take a cold, hard look at the North American Free Trade Agreement for a long time.
Now it's really happening, but under a president he doesn't know if he can trust.
This week, President Trump announced his intentions to renegotiate NAFTA, the 23 year-old trade pact that links the economies of Canada, the U.S. and Mexico. That potentially puts him on the path to making good on a campaign promise and take a step back toward the populism that confounded his political opponents in 2016.
This is possibly good news for the AFL-CIO, which has been skeptical of NAFTA from day one. Until now, they've had a hard time finding enough allies in Washington to help them unravel trade pacts they don't like.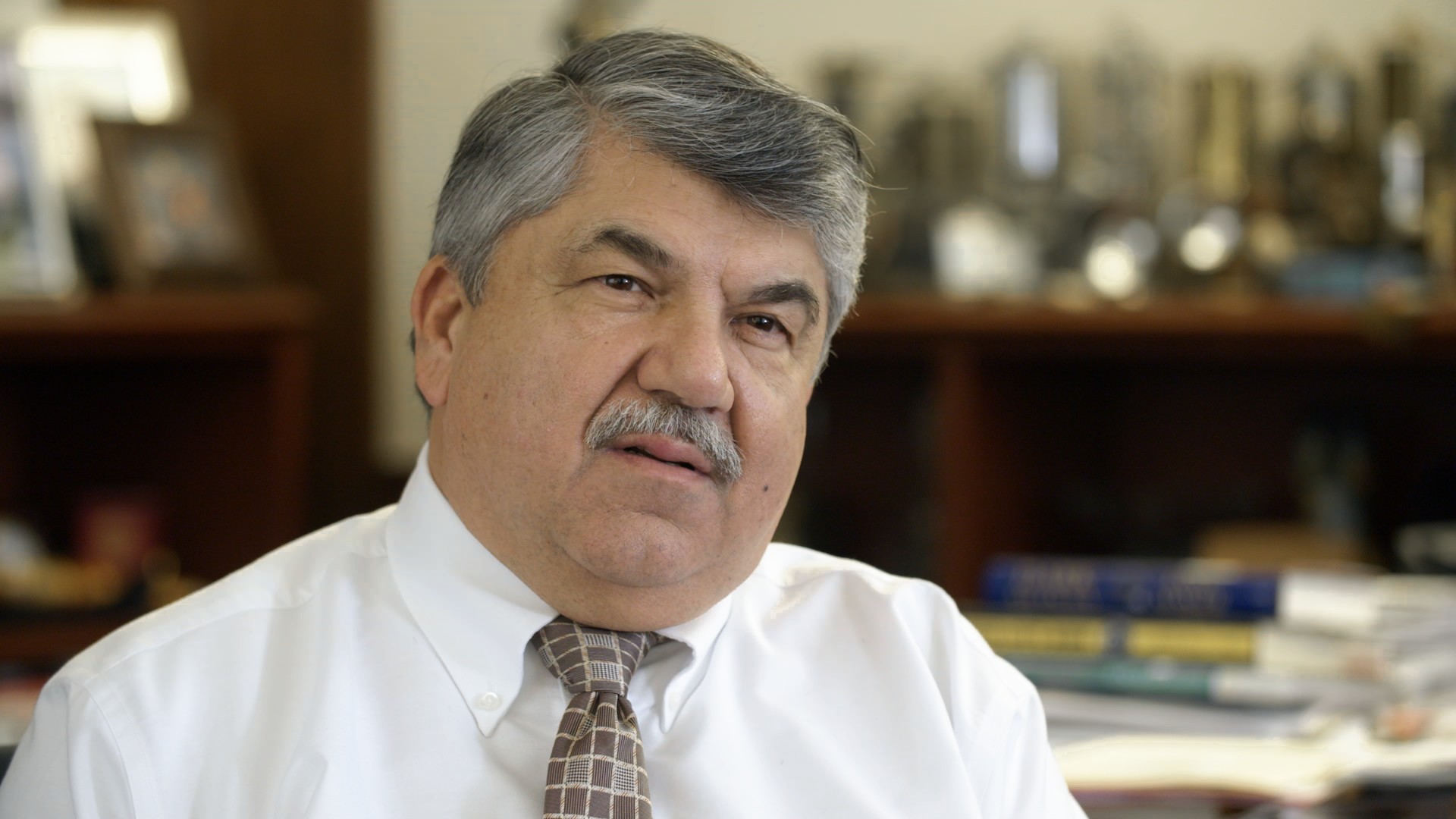 Republicans, for the most part like trade deals. Many Democrats don't, but a lot also do. So Democrats who liked trade deals often counted on Republican votes to get them passed. (NAFTA was negotiated by President George H.W. Bush's administration and signed by President Bill Clinton.)
The populist surge last year that rocketed Bernie Sanders and Trump to the center stage changed that formula. President Obama planned to rely on Republicans to approve another massive trade pact, the Trans-Pacific Partnership, and almost got it. But Hillary Clinton and the Republicans running for president against Trump all slowly turned toward opposition as Sanders and Trump continued to rise in the polls.
The Sanders-Trump rise, and the political shift away from big trade deals that came with it, provided a window for the deal to come under the microscope.
Trumka has met with Trump about NAFTA, and he told VICE News Thursday that AFL-CIO staff and White House staff have been in regular contact about changes to it. But back in early April, Trumka tore into the president for, he said, reneging on his promise to give NAFTA a serious look.
That might be changing now, but Trumka isn't ready to pop the champagne yet. He told VICE he's worried about a "Wall Street vs Main Street" battle in the administration that he said so far Wall Street is winning.