The Department of Homeland Security is expanding the social media data it collects on green-card holders, legal immigrants, and even naturalized citizens in the name of "protecting the homeland." But many digital and surveillance experts say this type of data collection has no proven security benefits, and even the DHS' own inspector general has concerns.
As of next month, DHS will officially update a social media policy in effect since 2012, to include collecting individuals' "social media handles, aliases, associated identifiable information, and search results." As first reported by BuzzFeed, the information of an immigrant's Twitter, Facebook, Instagram, or other social media handles will be stored in the equivalent of a permanent record, known as an "Alien File," or "A file." Twitter has previously sued DHS over its inquiry for private user information.
The announcement marks another incremental shift toward data gathering and surveillance of a population that civil rights groups argue are already overly targeted. And while this is public data, collecting and storing it could have chilling effects on the speech of U.S. citizens, too. (The matter is open to public comment until Oct. 18.)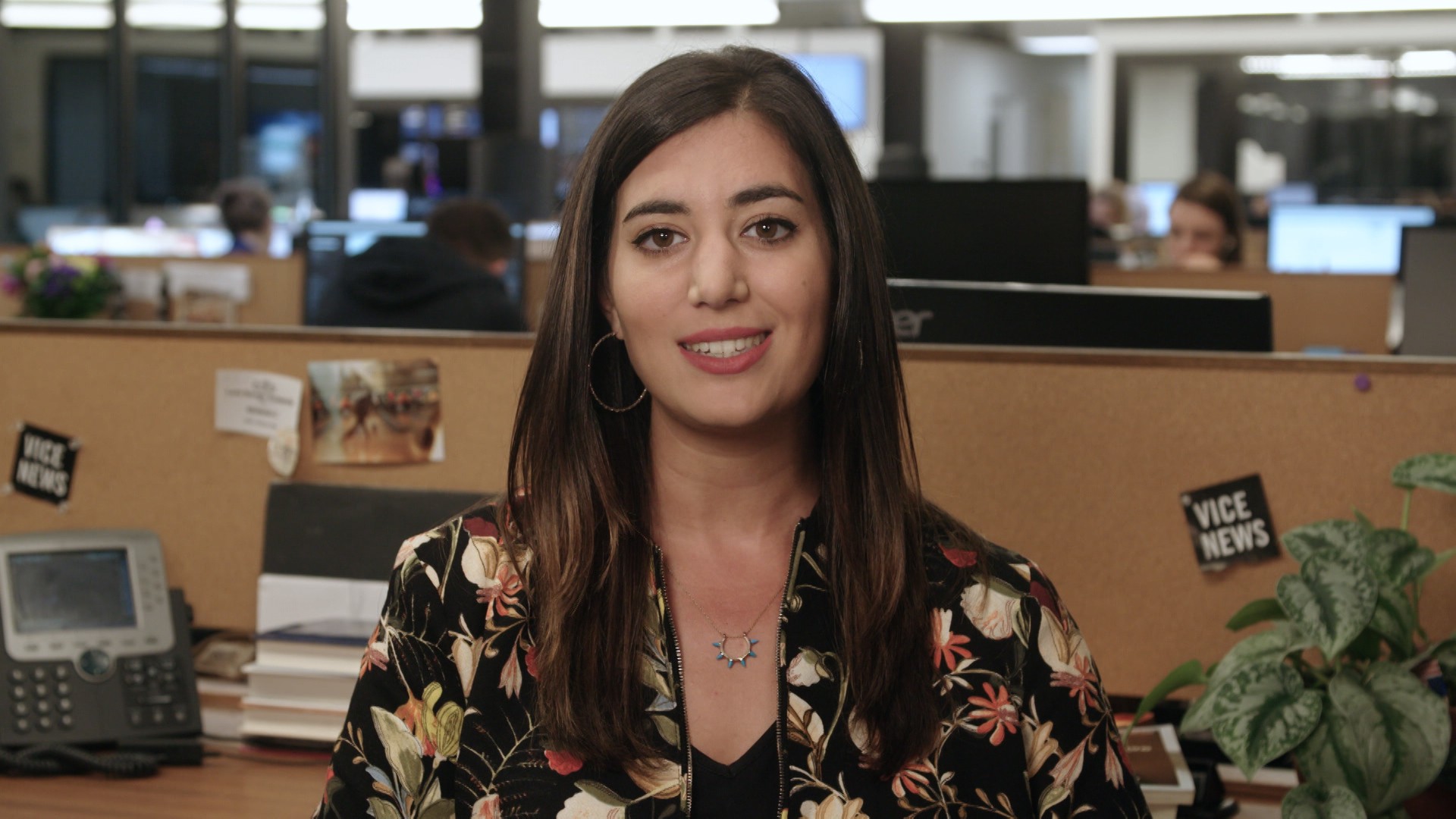 This segment originally aired Sept. 28, 2017, on VICE News Tonight on HBO.
"There is a growing surveillance of immigrants in our country, and the social media monitoring is one part of it," said Adam Schwartz, senior staff attorney at digital rights group Electronic Frontier Foundation, who said that U.S. citizens are also likely affected by this change, because they may have their own data "vacuumed" up if they interact online with anyone the policy touches. "The announcements that all of the social media monitoring is going into in an A-file where it's being kept for an indefinite period of time and being used against immigrants in all kinds of situations in the future is very troubling."
Schwartz told VICE News that he's particularly concerned about how DHS defines "search results," an amorphous term that he says has no strict legal definition, and that the government has yet to prove why such measures are necessary. "The government has not done its job of justifying this massive invasion of privacy," Schwartz said. It is unclear if this monitoring will be continuous, or what parameters are currently in place to prevent misuse or prejudicial bias. DHS would not comment when asked by VICE News.
This kind of security policy was developed during the Obama administration, which originally sought social media information from visa waiver applicants, but it has been expanded under the Trump administration.
"I think we've all become too inured to social media monitoring, by both companies and the government," said Faiza Patel, co-director of the Brennan Center's Liberty and National Security Program. "But we should stop and think: It isn't inevitable, and we shouldn't allow such intrusions unless there is a valid reason – e.g., a person is suspected of a crime."
Last year, an inspector general report looking into various DHS pilot programs using social media to vet refugees concluded that they couldn't determine if these online snooping policies are effective, and suggested that they not be applied for wider use. The DHS has not confirmed if this updated social media policy is an extension of any of those pilot programs, which were heavily redacted, or if those programs have been suspended.
Not everyone is as concerned as Schwartz. Henry H. Willis, director of the RAND Homeland Security and Defense Center, said that in the past few years the amount of that type of information and the extent of people using it has "exploded," and that we have to confront the idea that what we put online may be used in unwanted ways. "It's a really important societal discussion to have about how we're comfortable with that information being used," said Willis, who added that he thinks the DHS public review period is a good step forward in attempting to clarify how they collect and store our information.
In a statement to VICE News, DHS said this amendment isn't a new policy: "In an effort to be transparent, to comply with existing regulations, and due to updates in the electronic immigration system, DHS decided to update its corresponding Privacy Act system of records."
However, there are some discrepancies. On the federal register, it clearly states that this policy extends to naturalized U.S. citizens. But a DHS spokesperson told VICE News via email that naturalized citizens are not subject to the social media info-gathering. Patel added: "As a naturalized citizen, I would certainly be concerned that DHS is holding onto my social media information in order to engage in some type of ongoing monitoring of what I say online."