Canadian Press
Prime Minister Justin Trudeau's trip to India isn't going exactly as well as he might have hoped.
The week-long visit has been overshadowed by controversy and headlines that Trudeau is being "snubbed" by the Indian government for pandering to supporters of a Sikh separatist movement for vote-bank politics.
The prime minister landed in New Delhi with his family and was received by India's junior minister for agriculture — a gesture some say was the host country's way of giving Trudeau the cold shoulder.
India is the second largest country of origin for immigrants to Canada; and Canada is the second most sought after choice for Indian students pursuing higher education abroad. It's one of the world's fastest growing economies and both countries hold enormous mutual investment and economic opportunities in the energy, education, aviation and IT sectors.
Canadian politicians are looking to tap into this market, for votes back home and broader economic links abroad, especially amid threats by the Trump administration to tear up NAFTA. But critics say this week's visit hasn't been going as planned.
'POOR OPTICS'
"The optics most certainly aren't good. The Indian government did what protocol requires and sent a dignitary to receive Trudeau," Vivek Dehejia, an Indo-Canada expert and an economics professor at Carleton University told VICE News. "However, Prime Minister [Narendra] Modi often goes way beyond protocol and personally comes to the airport to receive foreign leaders if Modi wants to show someone that they're a special visitor," he said.
Modi is known for closely managing optics and for his bear hugs of world leaders. He received his Israeli counterpart Benjamin Netanyahu at the airport just last month and in September of last year, he welcomed Japanese prime minister Shinzo Abe at the airport. He also greeted the crown prince of the United Arab Emirates at the airport last year and U.S president Barack Obama in 2015.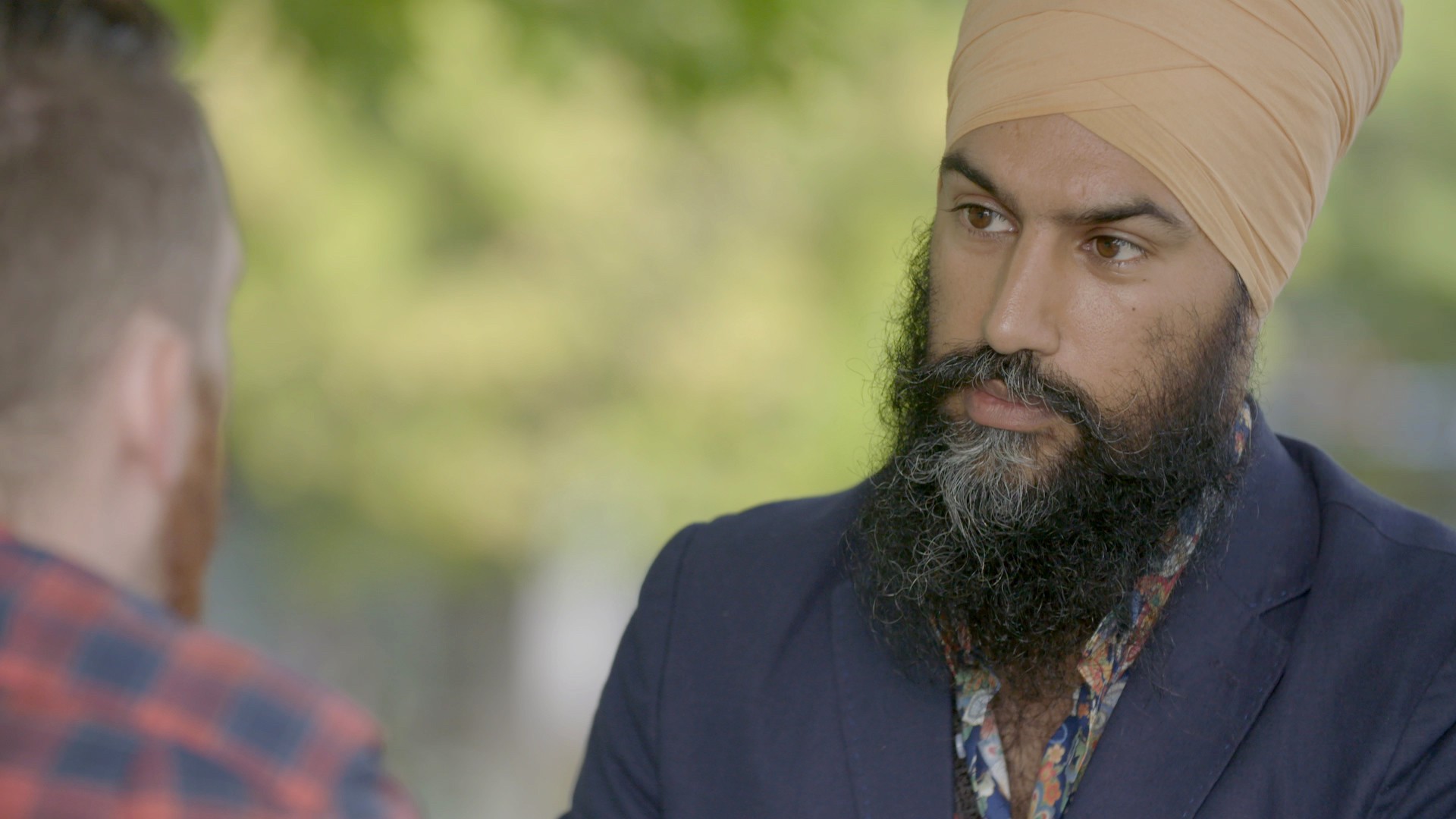 Indian media has also picked up on the fact that Modi, a prolific tweeter, did not tweet a welcome message for Trudeau as he's known to for visiting heads of state.
The Indian government has denied snubbing Trudeau and says it followed "normal diplomatic protocol," meanwhile Trudeau said he had met Modi recently at Davos.
"It's a completely unwarranted controversy," Vishnu Prakash, a retired diplomat and former Indian High Commissioner to Canada, told VICE News. "For us, Prime Minister Trudeau is an honoured guest and has come at the invitation of Prime Minister Modi. He has been extended every protocol courtesy. In his four years in office, Modi has gone to the airport about four times. It's impossible for him to go receive every world leader," Prakash said.
However, Dehejia says "it's a clear signal that Mr. Trudeau is not a special friend of India's … you can try and spin it diplomatically, but this was a snub."
The diplomatic relationship between the two countries has taken a hit in recent times with India raising concerns of Canada harbouring supporters of Khalistan, a separatist movement which advocates for an independent state for Sikhs.
India and Canada share a fraught past with the Khalistan movement. In 1984, under orders from then Indian prime minister Indira Gandhi, the Indian army entered the Golden Temple, Sikhism's holiest site, and attacked radical Sikh preacher Jarnail Singh Bhindranwale and his armed-followers who were hiding in the temple. A bloody battle ensued with casualties on both sides and damage to the Golden Temple. Gandhi was later assassinated by her two Sikh bodyguards resulting in anti-Sikh riots in parts of India that killed nearly 3,000 Sikhs.
In 1985, 329 people, mostly Canadian, were killed after Canadian-based Sikh separatists planted a bomb on Air India Flight 182. It is the deadliest terror attack in Canadian history.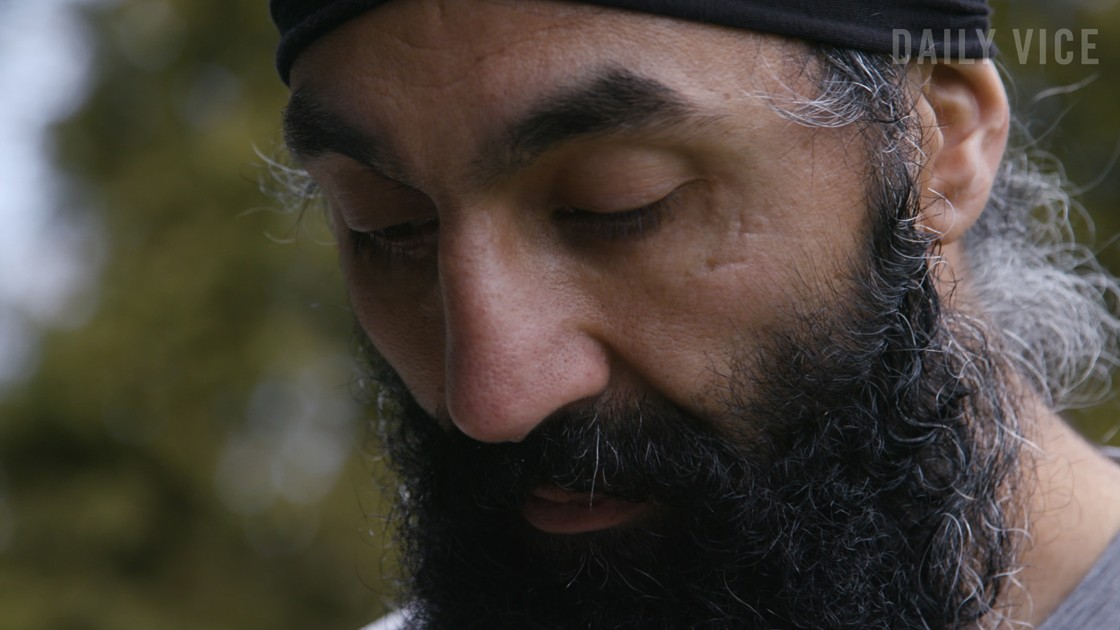 Last year, Ontario passed a motion recognizing the 1984 riots as genocide, causing outrage in the Indian government which said it "rejected the misguided motion."
Amarinder Singh, chief minister of Sikh-majority Punjab and one of the most vocal critics of Khalistan, has accused Canadian defense minister Harjit Sajjan of being a "khalistani sympathizer" and said he wouldn't meet him during the latter's visit to India last year. Responding to Singh's allegations, Sajjan said he would "refuse to be sucked into the internal politics" of Punjab and "did not support the breakup of any country."
India also raised concern of Trudeau attending a Khalsa Day parade in Toronto last year that allegedly had floats of Sikh militants, and Modi is said to have discussed the issue with Trudeau privately. Several gurudwaras, Sikh places of worship, in Ontario recently banned Indian authorities from entering in an official capacity.
"We have been trying to sensitize our Canadian friends that the Canadian soil should not be allowed to be used for anti-India activities and this is a serious concern," Prakash told VICE News.
PLAYING FOR THE ETHNIC VOTE
Indo-Canada experts say Trudeau is playing vote-bank politics ahead of the federal elections next year as nearly 1.4 million people of Indian heritage live in Canada.
"The Canadian prime minister is getting nice photo opportunities at the Taj Mahal and is getting clicked in ethnic Indian garb." Dehejia said. "This visit is costing the taxpayer a lot of money. Call me a bit cynical, but he's playing to the diaspora back home. That's what's really going on in this visit," he said.
"The Liberal Party of Canada has been traditionally the beneficiary of ethnic voters and the Sikh-Canadians in particular have been a very loyal group of voters for the Liberals," Dehejia told VICE News. "NDP leader Jagmeet Singh is going to pry away some of those ethnic votes, now Trudeau has to work even harder to hang on to some of those votes."
Singh also shares a strained relationship with Indian officials. In 2013, India denied him a visa and said people who "seek to undermine" India's institutions "are only misusing the pretext of human rights to pursue their insidious agenda of disturbing the social fabric of India."
Singh told the Times of India that it was because of his criticism of India's human rights record that his visa was rejected. "I have been propagating the issue that these were not riots between two communities instead it was a state sponsored massacre," he said.
ECONOMIC INTERESTS
Divisive politics aside, both countries hope to expand their economic and geopolitical relationship. Trudeau met with key Indian business leaders in an effort to attract investment and ink deals. He initially announced that $1 billion will be invested in Canada by Indian companies, but the PMO later said $250 million will be coming into Canada, with plans of $750 million being invested in India. The capital from India will create more than 5,800 jobs in Canada. Trudeau also met with Bollywood celebrities to pitch Canada as a place to film.
"India is…providing needed talent to grow the Canadian economy…and also is a tremendous strategic partner for Canada…in international security," Shuvaloy Majumdar, a Munk Senior Fellow at the MacDonald-Laurier Institute, told VICE News. "There is a natural symmetry between India and Canada. That's what the…pledged investments represent, absent of the politics of the day or the inadequacies of any particular government," he said.
Trudeau, who is used to a rockstar reception globally, has also had to share the limelight in India with his visit partially overlapping with that of the Iranian president, the unravelling of a major bank fraud case in India and Donald Trump Jr.'s trip to promote a building project.
Modi and Trudeau, both known to carefully cultivate their public image, are meeting on Friday toward the end of the latter's trip. The two leaders find themselves on opposing ends of the political spectrum with Trudeau being compared to Indian politician Rahul Gandhi, both of whom come from famed political dynasties.
"While the meeting between Modi and Trudeau is sure to be cordial, and they have met before on the sidelines of international meetings, my hunch is that they will not share the immediate kinship shared between Modi and [Stephen] Harper — who are both conservatives and political outsiders," Dehejia said.