Sure, TIFF ended almost a week ago, but it took us a little while to process another excellent slate of movies that will be leading award season discussions this fall.
Big winners at the festival, in terms of Oscar buzz, include Alfonso Cuaron's Roma (for Netflix!) and Damien Chazelle's First Man starring Ryan Gosling (Canadian!), while Peter Farrelly's Green Book won the People's Choice Award.
Also, everyone liked Michael Moore's anti-Trump documentary, which was surprising. Anyway, onward with the blurbs!
(Please note this is not a definitive list of everything we saw, because one of our reporters promptly went on vacation as soon as TIFF ended.)
SHOPLIFTERS
Shoplifters won the Palme d'Or at the Cannes Film Festival this year, which should make it unsurprising that Hirokazu Kore-eda's latest film is one of the best films at TIFF this year, if not simply one of the best films of the year, period. The film centers on a family who occasionally turn to shoplifting (as the title suggests) to make ends meet. Though the plot is driven by their de facto adoption of a young girl, Kore-eda is less concerned with tangible events than he is capturing the bonds that bring people together, and the idea that you may be able to choose your family after all. —Karen Han
FEATHERS
Director A.V. Rockwell's Feathers was a breakout at this year's short film program. Rockwell is a filmmaker to keep your eye on who counts Barry Jenkins and Ava DuVernay as fans. Feathers tells the story of a group of young black boys who attend an unconventional school, nicknamed The Mill. It is moving and mysterious. Rockwell slowly lays out clues as to what exactly is going on with these boys leaving a full reveal until the very end. She doesn't waste a second of the movie's short runtime. Each frame is artful. Get on the A.V. Rockwell train now so that you can say you were into her from the start. —Jess Ford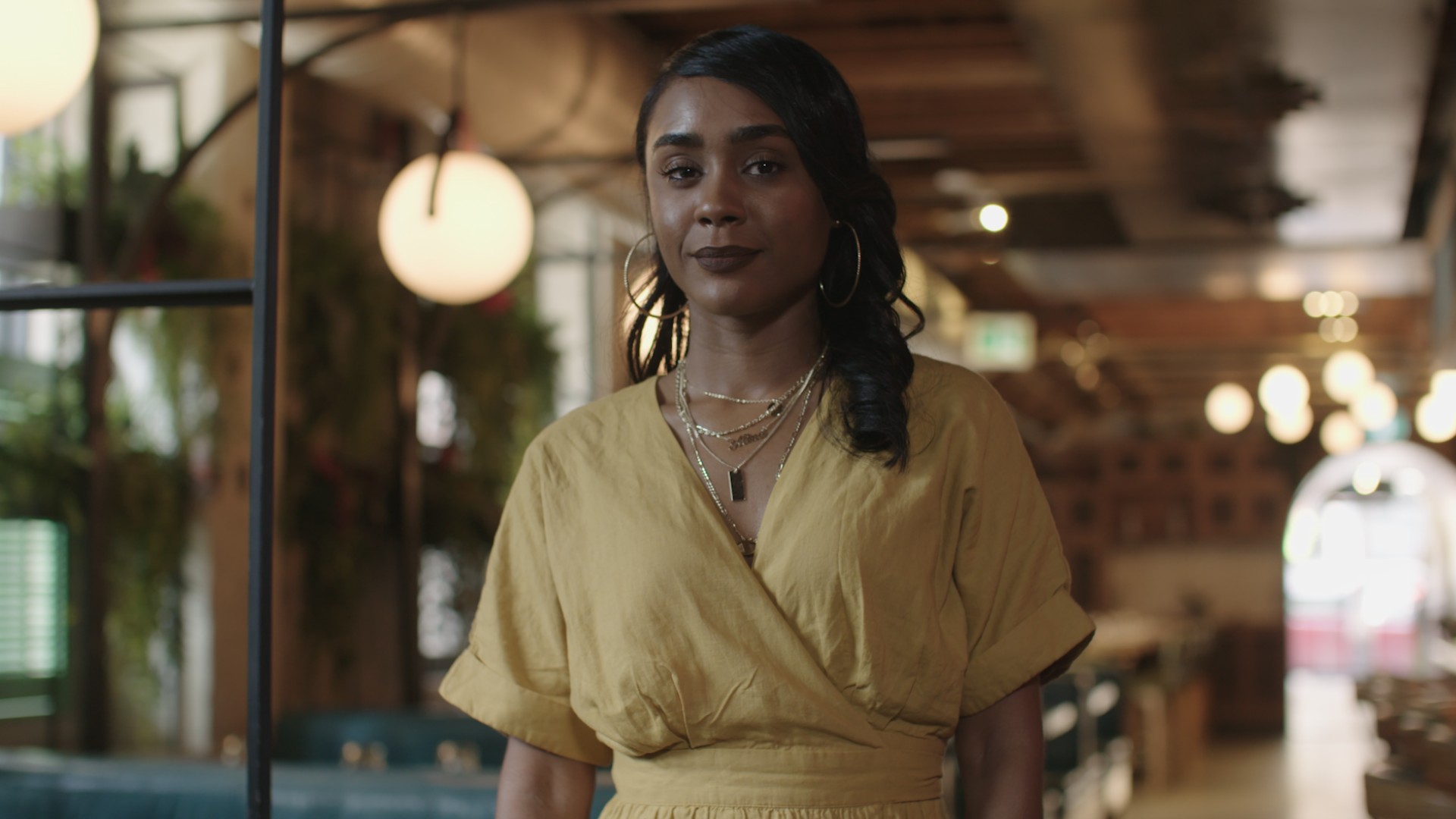 IF BEALE STREET COULD TALK
To put it bluntly, Barry Jenkins adapted something that I feel to my core is the most raw understanding of black romance on screen, and it's one that'll earn him all the praise from both a commercial and critical standpoint. —Noel Ransome, read the full essay here.
SHARKWATER: EXTINCTION
Amazing, majestic, infuriating, beautiful, sad. These reactions were all part of the experience I had watching Sharkwater: Extinction. Filmmaker Rob Stewart dives back into his shark conservation efforts a decade after the release of his groundbreaking documentary, Sharkwater, and finds that despite the global effort to eliminate shark-finning that his film kicked off, more sharks are being killed today than in the early 2000s. How many? Between 100-150 million sharks per year versus 70-90 million a year when the first film came out. The crew captures evidence of the black market leading from Costa Rica to Taiwan and the whole of east Asia where the appetite for shark is strongest. The sheer volume of dead sharks and baby sharks is staggering. But even off the coast of California, Stewart and the crew are actually shot at when trying to release a couple of injured sharks from fishing nets so massive they're difficult to avoid. The struggle is real and it's global. And then it's sad. Rob Stewart died in a diving accident while making the film and an emotional montage of news coverage and voices of his family and friends brings you to the edge. He cared so deeply about sharks, our oceans and our planet that you feel the loss, but his hope in young people and humanity's ability to make big changes gave me the sense that this film might be even more powerful than the first. —Tomas Urbina
THE OLD MAN AND THE GUN
As far as swan songs go, you could do worse than The Old Man and the Gun. In what he has declared his last film, Robert Redford plays Forrest Tucker, a (real-life) career criminal and prison escape artist, with the same inimitable charm he's brought to every role he's ever played. The great pleasure of the film is its metatextual layers, as the legends of Forrest's exploits seem to meld with those of Redford himself. Lovely, too, is Forrest's budding relationship with widow Jewel (Sissy Spacek); the way they look at each other merits the warmth of director David Lowery's visual touch, as well as the sweet, jazzy flourishes of Daniel Hart's score. —Karen Han
THE SISTERS BROTHERS
The Sisters Brothers is easily the strangest, saddest, and sweetest Western you'll ever see. John C. Reilly and Joaquin Phoenix star as Eli and Charlie Sisters, hitman brothers on the trail of Hermann Kermit Warm (Riz Ahmed), a chemist, and the detective sent to look for him, John Morris (Jake Gyllenhaal). Though there are plenty of shootouts along the way, the film isn't an action movie so much as it is a deconstruction and shunning of the aggressive masculinity so often associated with the Western, and the glamour that often accompanies such depictions. It's also a showcase for Reilly, who also co-produced the film, in one of the most striking and most tender performances at the festival. —Karen Han
A STAR IS BORN
My true feelings for this movie were probably best expressed through the passionate texts I sent immediately after the screening, which included a message saying the movie should win the Academy Award for Best Picture, Best Actor, Best Actress, Best Director and Best Song. Though I have had a cooling off period since then, my opinion hasn't changed that much. The chemistry between Lady Gaga and Bradley Cooper is sizzling. What I thought would be a straight-forwardly directed debut from Cooper, surprised me with moments of creative filmmaking. Although the hype around this film makes me feel like a backlash is bubbling, take this as an enthusiastic recommendation. —Jess Ford
BLACK 47
A film about the Great Irish Famine may seem like a strange pick for best of the fest, but Lance Daly's historical drama is lean, mean, and singular in the way it mixes genres as well as in its subject matter. There are shades of revenge drama, Western, and superhero movie about Black 47, which sees a game of cat and mouse transpire between disgraced British Army veteran Hannah (Hugo Weaving) and Martin Feeney (James Frecheville), the rogue Ranger he's meant to stop from carrying out his quest of revenge upon those who brought his family to ruin. With strong performances all around (with Stephen Rea, Freddie Fox, and Barry Keoghan rounding out the cast), it's a taut, compelling film. —Karen Han
FREE SOLO
I'm glad I don't suffer from vertigo because Free Solo takes you to the edge of a 3,000-foot cliff and then happily steps off. The documentary follows Alex Honnold, world-renowned climber who has built a reputation for climbing some of the most intense rock walls in the world alone and with no ropes, also known as free soloing. The crew basically lived with Alex for two years as he prepared himself mentally and physically for the biggest free solo of all, Yosemite National Park's 3,000-foot El Capitan (yes, the one from your Mac OS). But in between all the training, insane heights and camera angles, love blossoms and it's very hard to tell if the new relationship is the best thing or the worst thing that ever happened to Alex's climbing career. Dude lives in a van and eats straight from the pan, so there could be room for improvement. But climbing falls and injuries ensue and when it comes time for El Cap, your butt is clenched pretty tight hoping to high heaven that he does not lose his grip. Did I mention Free Solo won the People's Choice Documentary award at TIFF? You should see it because, like me, you're probably perfectly happy being one of the ants below. —Tomas Urbina
HALLOWEEN
If the fact that John Carpenter was returning to score the latest Halloween didn't put your mind at ease, then let me make it clear: the new Halloween is fucking great. Directed by David Gordon Green with Jamie Lee Curtis returning as the final girl to end all final girls, Laurie Strode, the film is everything you could want from a successor to the horror movie throne. Though there's certainly a little fat around the edges—the film doesn't skimp on laughs amidst all the scares—it's a small price to pay for the truly galvanizing finale, in which three generations of Strode women throw down against the boogeyman. —Karen Han
CAN YOU EVER FORGIVE ME?
Judging by its trailers, Marielle Heller's second film may look like Oscar bait, but Can You Ever Forgive Me? may just be the antidote to the formulaic biopics that tend to dominate awards season. Melissa McCarthy's performance as the prickly author Lee Israel is further proof of McCarthy's status as a force of nature—to be matched only by Richard E. Grant as her partner in crime, Jack Hock. As Lee begins to make a living by forging letters from famous authors, the film stays away from the saccharine, instead using the story to study relationships between people who don't necessarily know how to open up to or maintain them, and the worth of one's work. —Karen Han
Sign up for the VICE Canada Newsletter to get the best of VICE Canada delivered to your inbox.