The leading architects of Brexit are facing mounting pressure after a whistleblower claimed that the official "Leave" campaign deliberately breached spending restrictions through a firm linked to the controversial data company Cambridge Analytica.
The allegations have ratcheted up pressure on British Prime Minister Theresa May to investigate what Foreign Secretary Boris Johnson and Environment Secretary Michael Gove – both leading members of Vote Leave, the official pro-Brexit campaign – knew about the alleged coordination, which would be a potential breach of British electoral law, and has placed the legitimacy of the result under scrutiny.
What are the allegations?
The whistleblower, Shahmir Sanni, 24, has accused Vote Leave of funnelling £625,000 ($888,000) to another pro-Brexit group, the youth-focused BeLeave, in order to avoid breaching an official spending cap on the campaign.
Vote Leave would have exceeded the £7 million ($9.9 million) campaign spending limit if it had used the money itself.
"I know that, that Vote Leave cheated… I know that, that people have been lied to and that the referendum wasn't legitimate," Sanni, who said he worked as a volunteer for Vote Leave before being reassigned to the BeLeave campaign, told Channel 4 News.
"In effect, they used BeLeave to overspend, and not just by a small amount… Almost two-thirds of a million pounds makes all the difference, and it wasn't legal."
Under British election law, other groups could spend up to £700,000 each ($994,000) if they registered as permitted participants, on the proviso that they remained truly independent, and not directed by the main Vote Leave campaign.
Sanni alleges that the two campaigns breached this rule by operating hand-in-glove. He says that BeLeave was based in the Vote Leave headquarters, and that their activities were overseen by Vote Leave.
Sanni also claims that, since the Electoral Commission opened an investigation into the matter, Vote Leave staff have attempted to delete evidence of their presence in files shared by the two groups. Vote Leave director Dominic Cummings has described this allegation as "factually wrong and libelous," saying that campaign staff acted "ethically, responsibly, and legally in deleting any data."
What's the link to Cambridge Analytica?
Most of the £625,000 ($888,000) donation went to a Canadian company called AggregateIQ, which has close links to the controversial U.K.-based data consulting company Cambridge Analytica.
Christopher Wylie, the former Cambridge Analytica employee turned whistleblower on the firm's practices, said that AggregateIQ was functioning "almost as an internal department of Cambridge Analytica" around the time of the British referendum, in June 2016.
About one-third of Vote Leave's official spending went through AggregateIQ; after the referendum, Vote Leave director Cummings wrote on the company's website: "The Vote Leave campaign owes a great deal of its success to the work of AggregateIQ. We couldn't have done it without them."
How was the whistleblower outed?
In responding to Sanni's allegations, Vote Leave manager Stephen Parkinson revealed that he had been in a relationship with Sanni during the period in question. He denied that he had directed the activities of BeLeave, and said that he only gave Sanni advice in the context of their relationship.
"That is the capacity in which I gave Shahmir advice and encouragement, and I can understand if the lines became blurred for him, but I am clear that I did not direct the activities of any separate campaign groups," Parkinson, who is now a top adviser to May, said in a statement.
This effectively outed Sanni to his family, who were not aware of his sexuality. Sanni has strongly objected to this, suggesting through his lawyer that this revelation may have also placed members of his family in Pakistan in danger.
"We believe this is the first time a Downing Street official statement has been used to out someone. My client is now having to come out to his mother and family … and members of his family are being forced to take urgent protective measures to ensure their safety," read the lawyer's statement.
May is now under pressure to respond to the scandal, in particular, to investigate how much Johnson and Gove, senior members of her Cabinet, knew about the alleged coordination with AggregateIQ and any attempt to circumvent the spending cap. She must also decide whether Parkinson, her political secretary, can continue as her adviser.
Johnson has described the allegations as "utterly ludicrous," saying that Vote Leave won the referendum "fair and square." Gove framed the allegations as an attack on the Brexit vote from disgruntled "Remainers," and did not address whether the campaign had breached spending rules.
AggregateIQ, Vote Leave, and BeLeave have all denied the allegations, while Britain's Electoral Commission is continuing its investigation into Vote Leave's spending.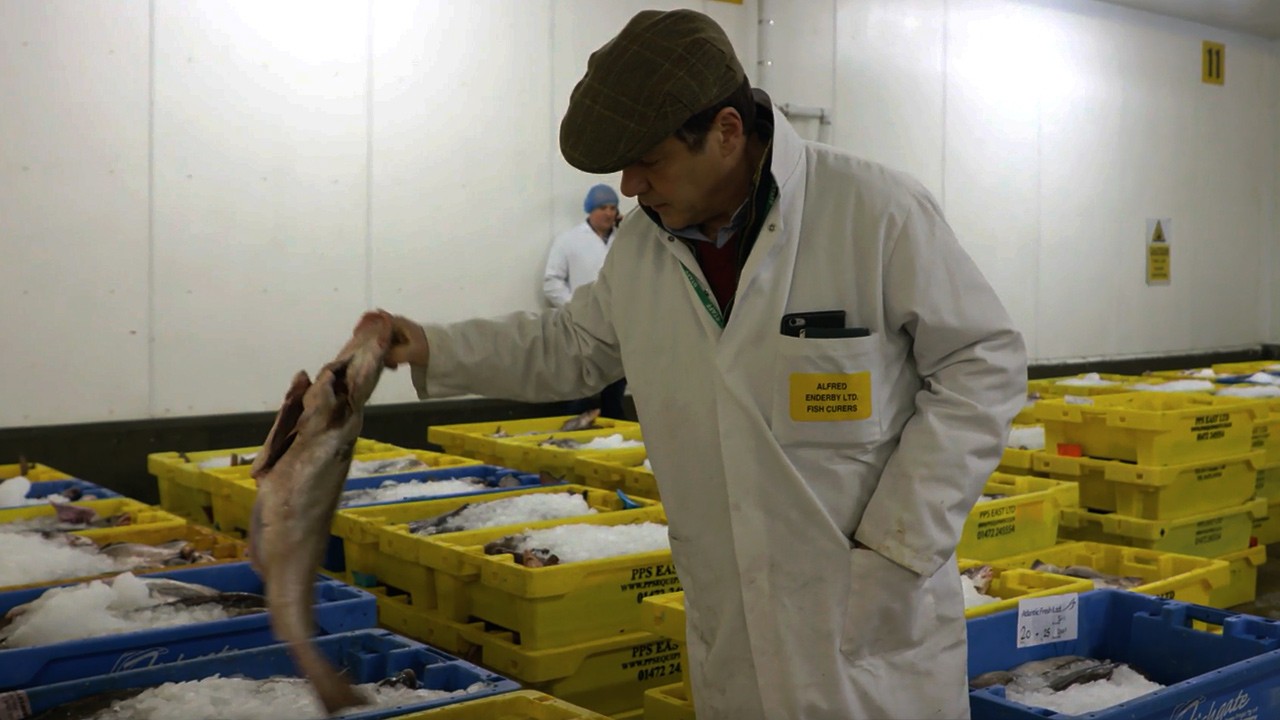 Cover image: U.K. Foreign Secretary Boris Johnson in a file photo from March 21, 2018. (Stefan Rousseau/PA Wire URN:35631527 (Press Association via AP Images)