The courts may be backlogged and the subways hopelessly delayed, but when it comes to rounding up sex workers, America's largest city is nothing if not efficient.
"This is something they do a lot—they'll book a hotel, and you see the same room number on all the complaints," Legal Aid attorney Catherine Carbonaro explained as she read from a stack of files on a recent prostitution sting in New York City. "They corral everyone in a room like they're animals, and when they have enough people, they decide the night's over."
That's hardly the promising picture police commissioner James O'Neill and the city's first lady, Chirlane McCray, painted back in February when announcing the NYPD would bolster the size of its vice squad in order to stamp out sex trafficking. The hope on part of some advocates was that sex workers might see relief from the pressure traditionally brought to bear by police. But a growing number of law enforcement agencies, from Philly to LA, are forming their own anti-trafficking units—often using grants from the feds—and deploying similarly gallant rhetoric despite limited evidence their arrests do much to stop exploitation.
"There is this false idea that the only way to reach people who are exploited in the sex industry is to arrest them," sex worker rights advocate Kate D'Adamo told me. "You are abusing sex workers in service to failing trafficking victims."
Whether or not they support the decriminalization of prostitution, which D'Adamo does, most trafficking experts agree that arresting exploited people harms them more than it helps. Not only can it traumatize them, but the practice saddles people with criminal charges and can even set them up for courtroom deportation.
But alternatives are time-consuming and remain opaque to most law enforcement agencies, which have been deputized to fight human trafficking in part because it's widely understood to be synonymous with illegal sex work—something America's cops have been policing pretty much forever. Modernizing their approach is still a work in progress, to say the least.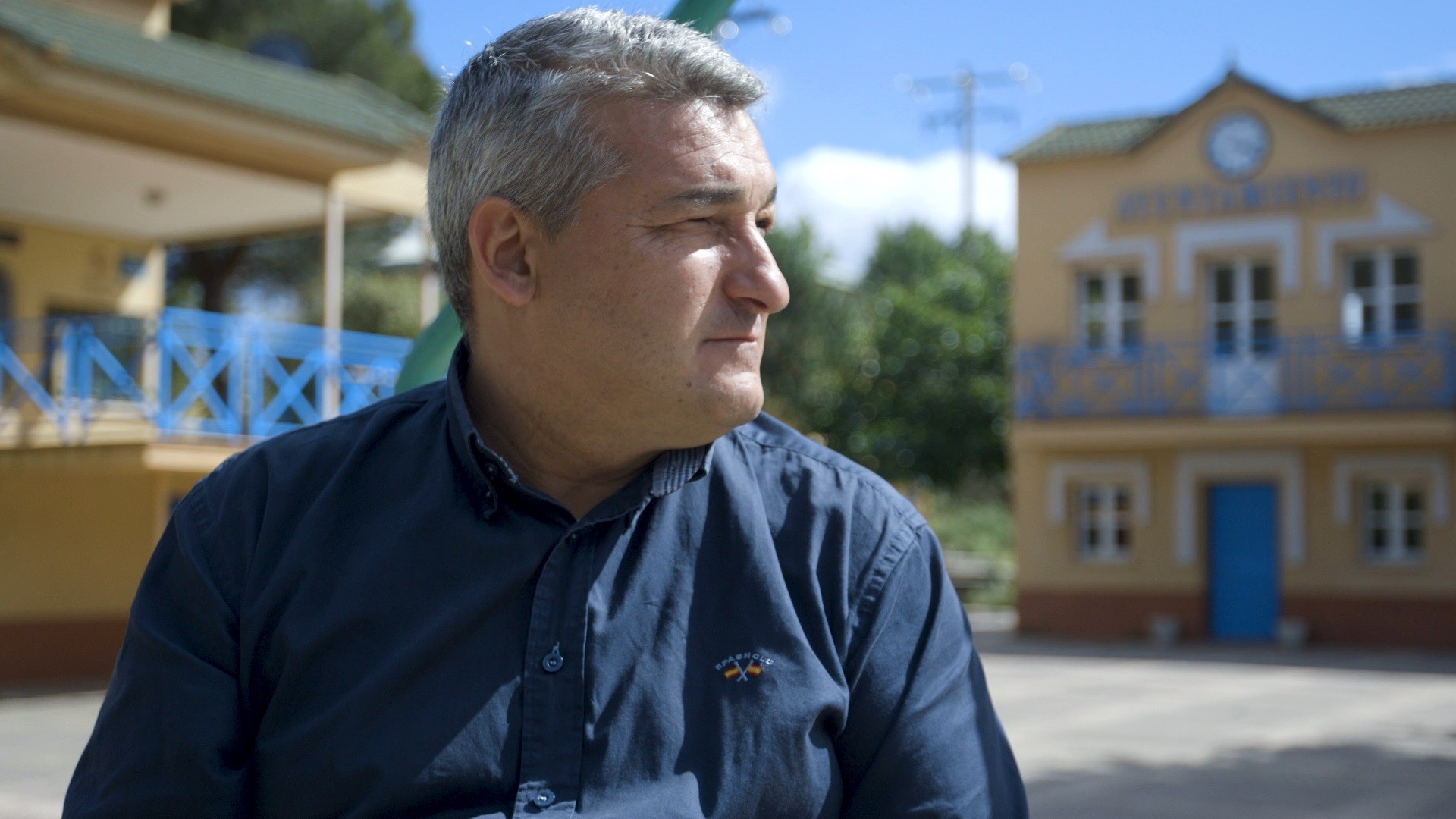 "In the United States, we have created this large machine of vice units to go after the sex industry," explained Jean Bruggeman, executive director of the national anti-trafficking organization Freedom Network USA. "I think in their zeal to help they are doing some very wrongheaded things," including mass arrests of sex workers and John stings using fake Backpage ads.
Bruggeman has seen their misguided efforts firsthand. As a former human-trafficking expert inside the Department of Justice, she worked closely with police departments funded through the Bureau of Justice Assistance in an anti-trafficking initiative with the Office of Victims of Crime until she left for the Freedom Network in 2015. Those agencies could not immediately provide comment, but records show their grants—more than 50 in the past decade—jointly fund local law enforcement and social services groups to establish anti-trafficking task forces.
Some do seem to be paying dividends.
"I've been a cop for 33 years, and this is truly a unique place where the silos are broken down between private and public entities," said Operations Lieutenant Kent Wegener of the Los Angeles County Sheriff's Human Trafficking Bureau, which received a task force grant in 2015. "We're realizing we do better together than we do separately. People from throughout the nation have come here to see how we set it up."
In what appears to be a more concerted approach than that of the NYPD, LA Sheriff's detectives bring an outreach worker with them whenever they approach sex workers, Wegener said, always offering them diversion first, before an arrest is made.
"We offer them before we book them, and if they flat-out refuse, we book them, and then they're sent to the appropriate court," where they are then diverted through a system of mandatory services almost identical to New York's, Wegener added.
Social service providers make up a key component of these task forces, but exactly who those actors are varies widely from city to city. In San Antonio, Texas, for example, the local police partnered with the Rape Crisis Center; in Philadelphia, the Salvation Army is involved. In Seattle, by contrast, city police in 2013 teamed up with the International Rescue Committee, an organization focused on refugees and asylum seekers. And in Palm Beach, Florida, local sheriffs are working with the charity arm of the Catholic Diocese.
It seems like progressive approach, one most people—even those who think sex work should be legal—might be able to get behind. But in practice, advocates like Bruggeman argue, the results are rarely what's promised, with some jointly funded agencies working entirely independently from one another, the cops rounding up one group of women while service providers minister to another.
"Law enforcement is a numbers game—you are a good cop or a good unit or a good agency if you have a lot of arrests," she explained. "To investigate, to identify the actual trafficker, it takes a lot of time, it takes a lot of work, it takes building trust with survivors who have already been arrested multiple times. It's much quicker to simply arrest buyers."
This last tactic, which national law enforcement sometimes calls demand reduction, is hotly contested among advocates and experts. While less explicitly harmful than arresting sex workers, opponents say it does little to rout traffickers, while those who endorse it argue arresting Johns makes sexual exploitation less attractive as a business.
Among those who favor demand reduction is New York's Sanctuary for Families, which has worked closely with the NYPD's new vice squad since February.
"They intend to shift their focus to prosecute buyers," confirmed Lori Cohen, who directs Sanctuary's anti-trafficking initiative, though she did not say when that intent will become reality.
"It's not a bunch of lonely guys seeking company," she said of the Johns at massage parlors, where, as Gothamist previously reported, the NYPD dramatically ramped up arrests of sex workers between 2012 and 2016. (About 200 women have been arrested so far this year at massage parlors, according to statistics shared by Legal Aid.) "We have women who were beaten, strangled, we had one woman whose arm was broken, many women who were raped," Cohen said.
The NYPD did not answer specific questions about its anti-trafficking effort, but Cohen's colleague Yvonne Chen said she has so far accompanied vice officers to about 20 massage parlors, where police cleared the Johns—without arresting them—so she could speak candidly to the workers.
"We had thought that [the Johns would be arrested], but while we were doing it we realized, they weren't going to do it," she said. "Because it's a new initiative, this is us trying to figure out what works and what doesn't work. This is us trying to connect with women."
Sanctuary made an explicit agreement with the NYPD that no sex workers would be arrested in their joint operations, according to the group's staff. But police are still raiding massage parlors and arresting sex workers on their own, three attorneys who work with those clients said. Meanwhile, the number of unlicensed massage arrests has dropped, as have arrests for prostitution, which declined by about 25 percent so far this year over the same stretch of 2016, according to statistics provided by the NYPD.
"To me, a 25 percent difference is really not that significant, considering the tone of the press conference was, 'We're going to stop arresting people for selling sex," said Leigh Latimer, the supervising attorney in Legal Aid's Exploitation Intervention Project. (The NYC mayor's office did not respond to a request for comment for this story.)
The irony is, ending human trafficking is politically popular, as evidenced by its broad bipartisan support in Congress, where programs from the Trafficking Victims Protection Act are currently wending their way toward reauthorization. The trouble isn't that politicians, prosecutors, and police don't want to help exploited people, experts say—it's that they're using the wrong tools, often to solve the wrong problems.
"Just looking at the way that every single person who gets arrested (in New York City) goes into the human-trafficking intervention courts," D'Adamo told me of the special diversion courts set up in 2013 to handle prostitution misdemeanors. "Seeing every single person treated the same will tell you exactly how well we can differentiate during an arrest."
People who pass through diversion courts—among them virtually every New Yorker arrested on a prostitution related charge—are mandated into social services. Advocates say that's immeasurably better than incarceration, but nothing close to what their clients need.
"They are never like, 'I just need counseling,'" though most are mandated to it through the courts, Carbonaro said of her clients. "Nobody is saying, 'I need a therapist.' They need jobs, they need apartments, they need help with their benefits."
And then there are the thousands of trafficked people who don't work in the sex trade at all—the majority of human-trafficking victims, according to many experts—who are all but ignored by an enforcement system that relies on vice squads to target exploitation in an already criminalized industry.
"When vice departments investigate human trafficking, they investigate prostitution," said Dr. Samantha Majic, a professor at New York's John Jay College of Criminal Justice who specializes in sex work. "The result is that we have far less investigation into trafficking in far more common areas," like domestic work, farm labor, and manufacturing.
What's more, she said, trafficking stings can end up with punitive consequences for purported victims.
"To receive protections as victims of trafficking they have to cooperate with law enforcement and that usually means identifying a trafficker," the professor explained. "In many cases, this is not as clear cut as we've been led to believe," as in the case of a homeless teenager who trades sex to sleep on someone's couch instead of on the street. "If they can't cooperate or don't want to, they're often slapped with a prostitution charge." Like some others who support decriminalization, Majic said renaming vice raids anti-trafficking enforcement further marginalizes the most vulnerable. "There are some police departments that are more progressive than others," she said. "But they have to enforce the law."
Follow Sonja Sharp on Twitter.