Photo by Mauro Grigollo via Stocksy
I have never had sex on the Fourth of July, and I feel awful about it. According to a 2015 study from Lovehoney.com, 73.5 percent of 1000 Americans polled said they've boned on the holiday—and a staggering 21 percent have had outdoor sex on the Fourth. What's more, 16 percent of people said they've done it while the fireworks were happening, which, wow, how disrespectful to the majestic spectacle of lights.
Several studies have shown that, in general, people are more inclined to have sex during warmer months, so it makes sense that the summer's hottest, sweatiest, and, frankly, grossest holiday has come to be such an important sex day. Plus, everyone gets drunk.
"So many people claim alcohol as aphrodisiac of choice, and when it's liberally flowing and the sky is filled with sparkling lights, this is like outdoor foreplay," said Sunny Rodgers, a sex therapist who highly recommends having sex on Independence Day.
Tracey Cox, a sex and relationship expert, told me the holiday offers the ideas conditions for sex, particularly of the semi-public variety. "Celebratory days like the Fourth of July make us feel excited and in good spirits which puts us in the right mood for sex," she said. "You've got time for good conversation, time to relax, to enjoy good food, good wine. You're treating yourselves, splurging—all of this rekindles desire and gets you both connecting again. Sex outside turns tired, routine sex acts into ultra-charged erotic thrills. In the safety of your own home, your partner's hand sliding up your leg feels mundane. Done in semi-public, it's suddenly massively exciting."
---
Watch: Hazed and Confused: Bros Who Vape Explain Their Passion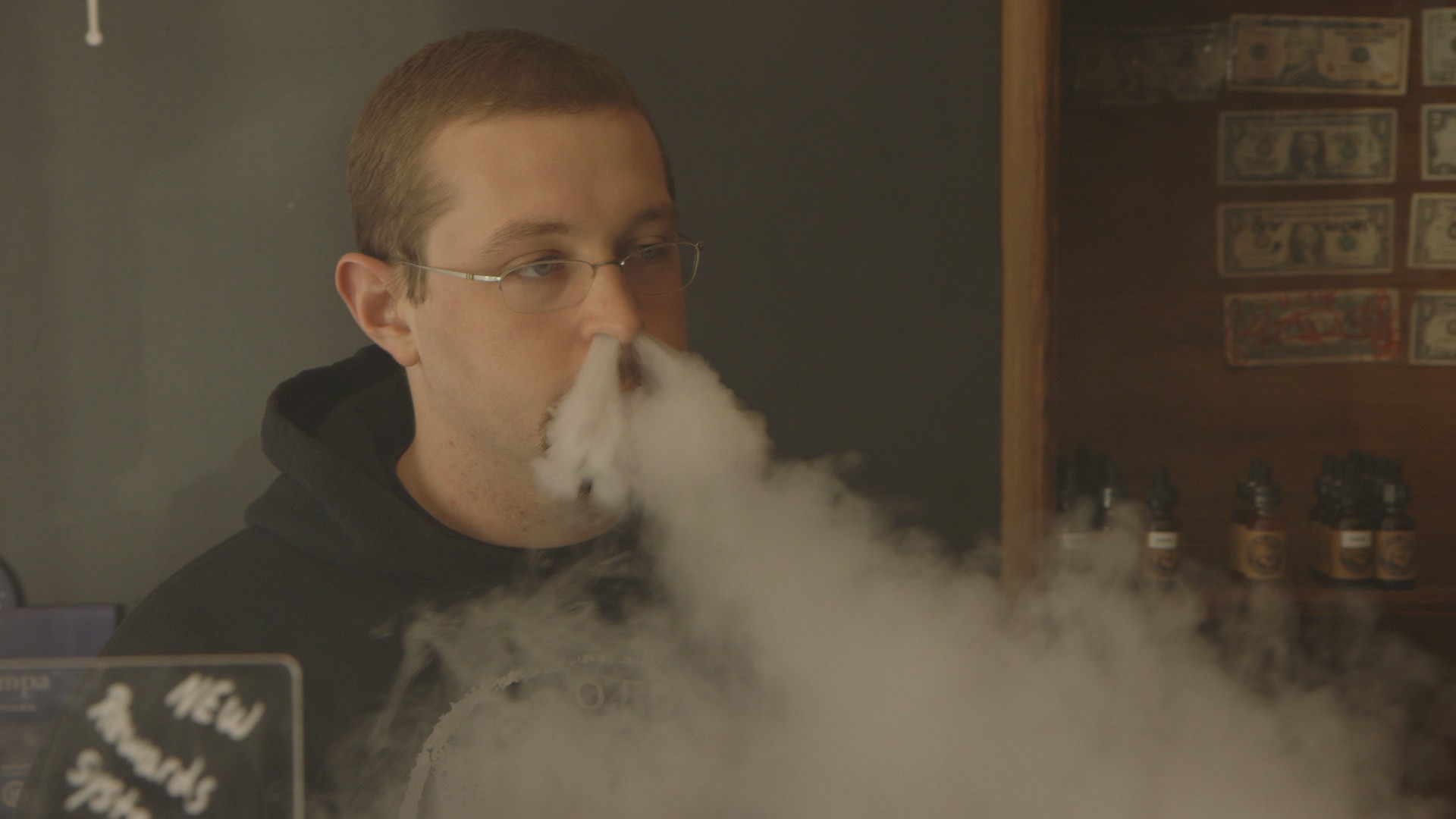 ---
Not a lot of people know that Independence Day is a sex holiday. When I asked one man if he'd ever gotten it in on the Fourth, he told me, "The closest I've come to Fourth-of-July sex was watching the fireworks on a rock next to a girl I had a huge crush on." As for me, I've historically focused so intensely on the grilled meat situation that I haven't ever had the time or energy to flirt, let alone orchestrate the logistics of covert lawn intercourse.
When I asked one friend if she'd ever had sex on the Fourth, she couldn't even recall. "I probably have had sex on the Fourth, but for reasons totally independent of it being the Fourth," she said. "So it wasn't memorable."
The closest I've come to Fourth-of-July sex was watching the fireworks on a rock next to a girl I had a huge crush on.
If you, like me and mostly everyone I spoke to, haven't partaken in this seemingly widespread American phenomenon—or at least don't remember specifically if you have—there's hope for you yet. Aubrey Marcus, host of LOVE: Practice Makes The Master, has some tips for outdoor Independence Day boning. Namely: Class it up. And do it in the sunlight, if you can.
"The best tip for sex outdoors is not to do it in a hurry like naughty school kids behind the dumpster at recess, but to find a place where you can get fully naked out in the sun," Marcus said. "The real point of outdoor sex [is] to get back to being pleasure-monkey primates, instead of stressed-out people."
If you do decide to have sex outdoors, be safe about it. Cox suggests taking a few precautions. If you can't find a spot from which to safely bare your entire naked body to the sun, "choose low-risk places and fondle through clothing rather than remove it," she said. "Choose a position you can unwind from in a flash. Alternatively, consider sticking to foreplay and finishing at home."
If you don't end up getting laid on the Fourth, don't worry—in the grand scheme of holiday fucking, it can't touch New Year's Eve. (From the same Lovehoney.com survey, 44 percent of people said NYE was their favorite holiday to have sex, with just 6 percent saying the Fourth was better than any other.) And it's true: I'm more inclined to have sex when I'm cozy indoors, toasting champagne and watching sentient handbag Ryan Seacrest make jokes, than I am in between rubbing Vaseline on my inner thighs to soothe jort-related chafing.