Pennsylvania couples just took the term "shotgun wedding" to another level.
Hundreds of worshipers brought AR-15 rifles to the controversial World Peace and Unification Sanctuary in rural Newfoundland, Pennsylvania, on Wednesday to have their marriages blessed. The semiautomatic weapons symbolized Biblical "rods of iron," and most attendees wore crowns representing the "sovereignty of kings and queens," according to a statement from the church.
Rifles were checked at the door to make sure they were unloaded, but the event prompted a nearby elementary school to relocate students to another campus. Protesters also gathered outside the church.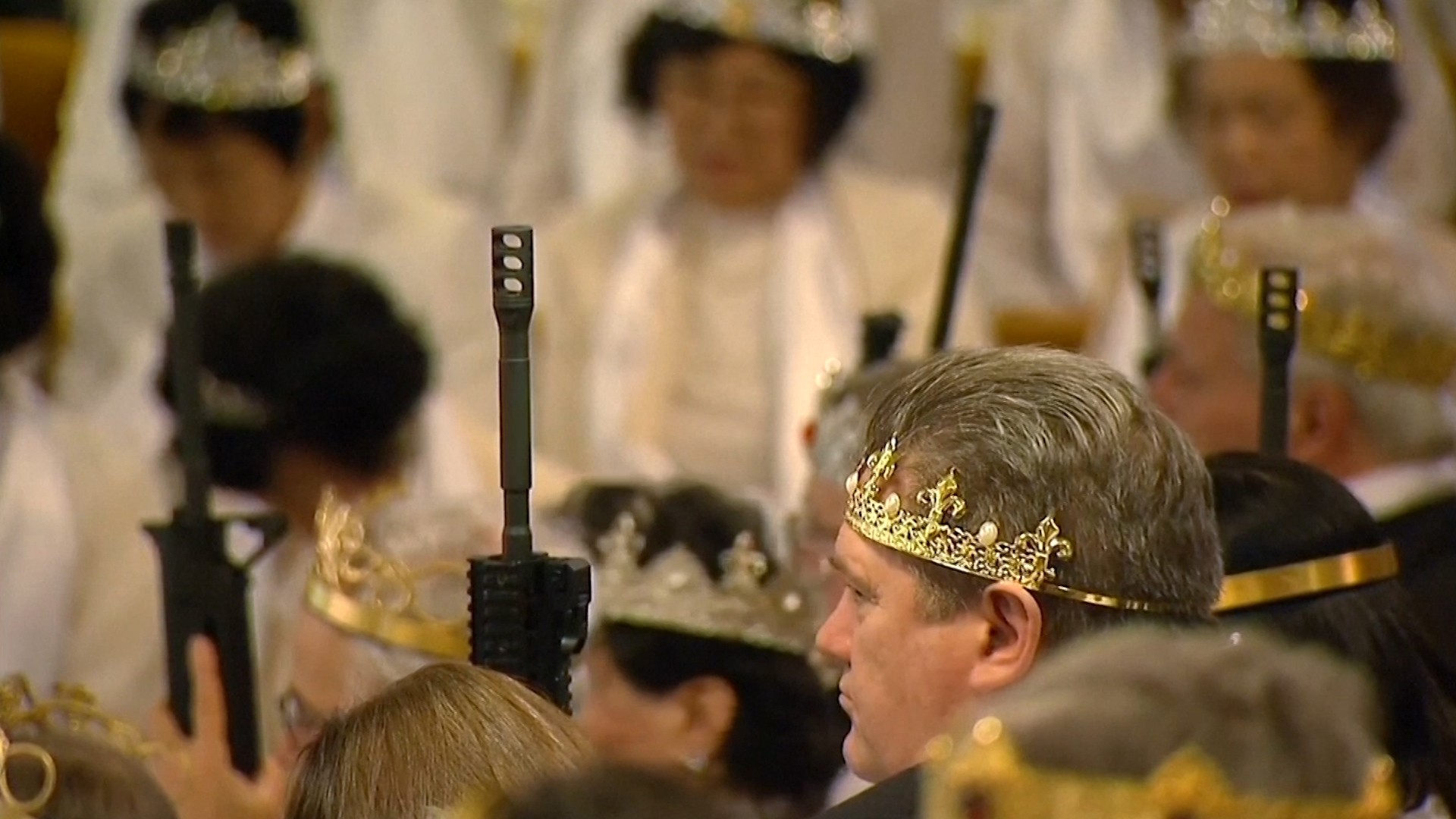 An official said the church planned the service before the shooting in Parkland, Florida, where a former student killed 17 people with an AR-15 rifle at his high school on Feb. 14. The shooting spurred students across the country to demand stronger gun control and school safety measures and has also prompted Florida legislators, some members of Congress, and President Donald Trump to call for arming teachers with guns.
During the church ceremony, Rev. Sean Moon prayed for "a kingdom of peace police and peace militia, where the citizens, through the right given to them by almighty God to keep and bear arms, will be able to protect one another and protect human flourishing," according to the Associated Press.