Getty Images
The little sister of North Korean dictator Kim Jong Un sat a few feet away from Vice President Mike Pence on Friday at the opening ceremony of the Winter Olympics in Pyeongchang, bringing together the feuding world powers that have routinely threatened each other with nuclear annihilation.
Pictures show Pence and wife Karen sitting in the front row, with Kim Yo Jong, the younger sibling and adviser to the North Korean despot, perched just behind, alongside Kim Yong Nam, the ceremonial head of the rogue regime.
Reports suggest there was some last-minute shuffling of seats before the dignitaries sat down. According to the official seating plan released by the Korean government, Kim Yo Jong was due to sit directly behind Pence.
Kim Yo Jong is currently under U.S. sanctions for human rights abuses.
Pence and Kim did not greet each other, but South Korean president Moon Jae In shook hands with the first sister ahead of the opening ceremony.
South Korea hopes to use the games as a way of thawing tensions between Pyongyang and Seoul, dubbing the event the "Peace Games."
However, Pence made it clear Thursday the U.S. delegation is there to call out what the White House has dismissed as North Korean propaganda, and remind the world of the continued sanctions violations by Pyongyang.
According to one report, Pence and his wife were the only two in the VIP box not to stand as the unified Korea team entered the stadium in Pyeongchang.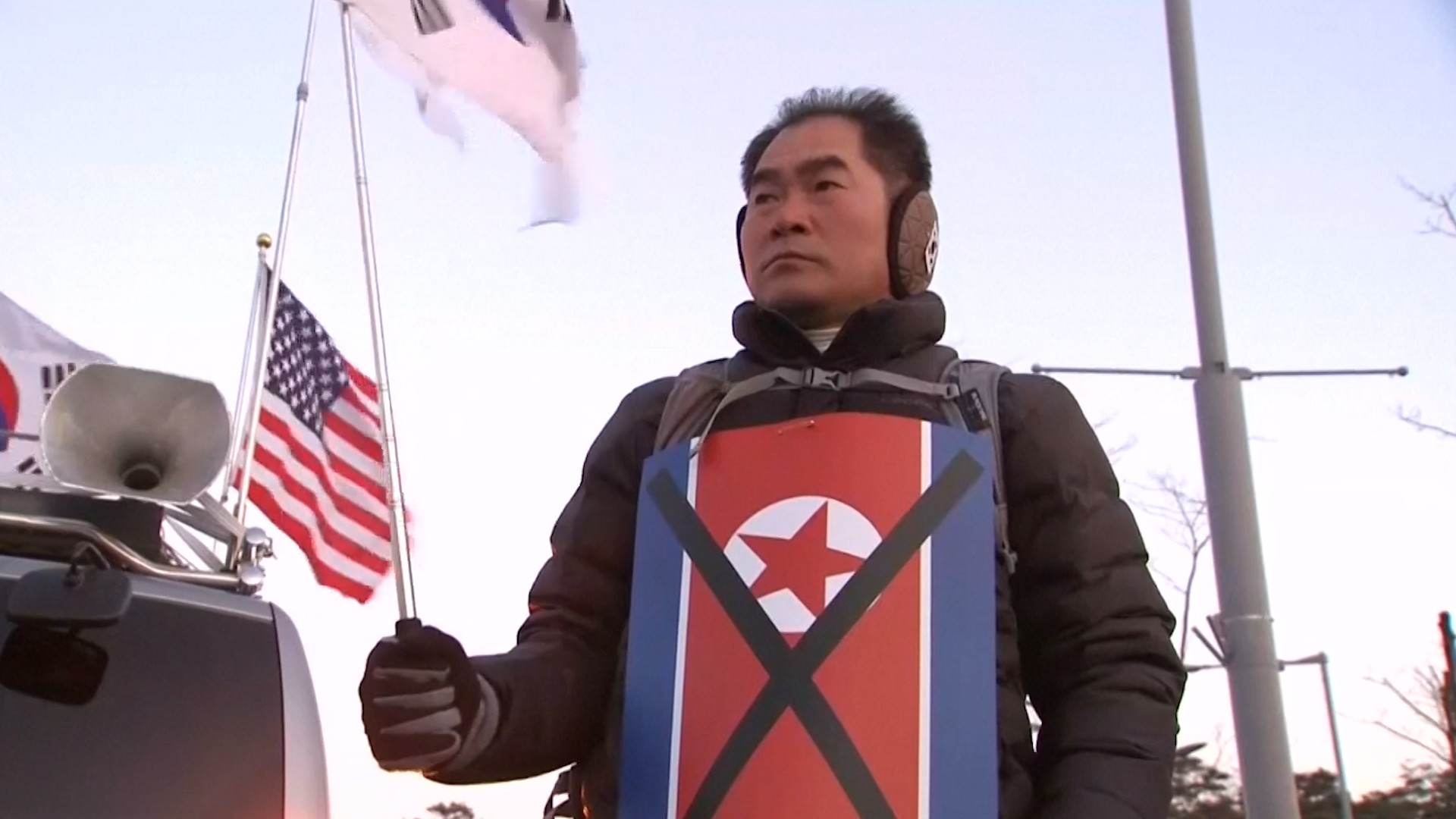 Cover image: U.S. Vice President Mike Pence watches on during the Opening Ceremony of the 2018 Winter Olympic Games on February 9, 2018 in Pyeongchang-gun, South Korea. (Matthias Hangst/Getty Images)