Chelsea Manning. Via Wikimedia Commons.
Last November, when former journalist and trans woman Danica Roem unseated incumbent Republican delegate Bob Marshall in Virginia's 13th district, she made history as the first openly trans candidate elected to a US state Congress.
Overall, eight transgender candidates were elected into office last year, the most recorded in US history.
This year, there are an unprecedented 40 trans candidates running for all levels of government in the upcoming midterm elections, according to an estimate by Reuters. At least three of those candidates are running to be the US's first openly trans representative in national Congress. "We're seeing trans candidates stepping up and also winning because the LGBTQ community and our allies are organizing, mobilizing, and showing up to vote," said Sarah McBride, the national press secretary for the Human Rights Campaign, an LGBTQ civil rights advocacy group and political lobbying organization.
Since Donald Trump's election, he and his administration have made numerous attempts to roll back trans peoples' rights. In February of 2017, he rescinded Obama-era protections that allowed trans students to use bathrooms corresponding with their gender identity. In July, he banned trans people from serving in the military. (While the ban has been temporarily blocked by the courts, the Trump administration plans to unveil a new military policy for trans service members later this month, Advocate reports .) And in December, the Trump administration reportedly banned Centers for Disease Control and Prevention officials from using the word "transgender," in addition to six other words, in 2018 budget documents.
---
Watch: Inside Danica Roem's Historic Victory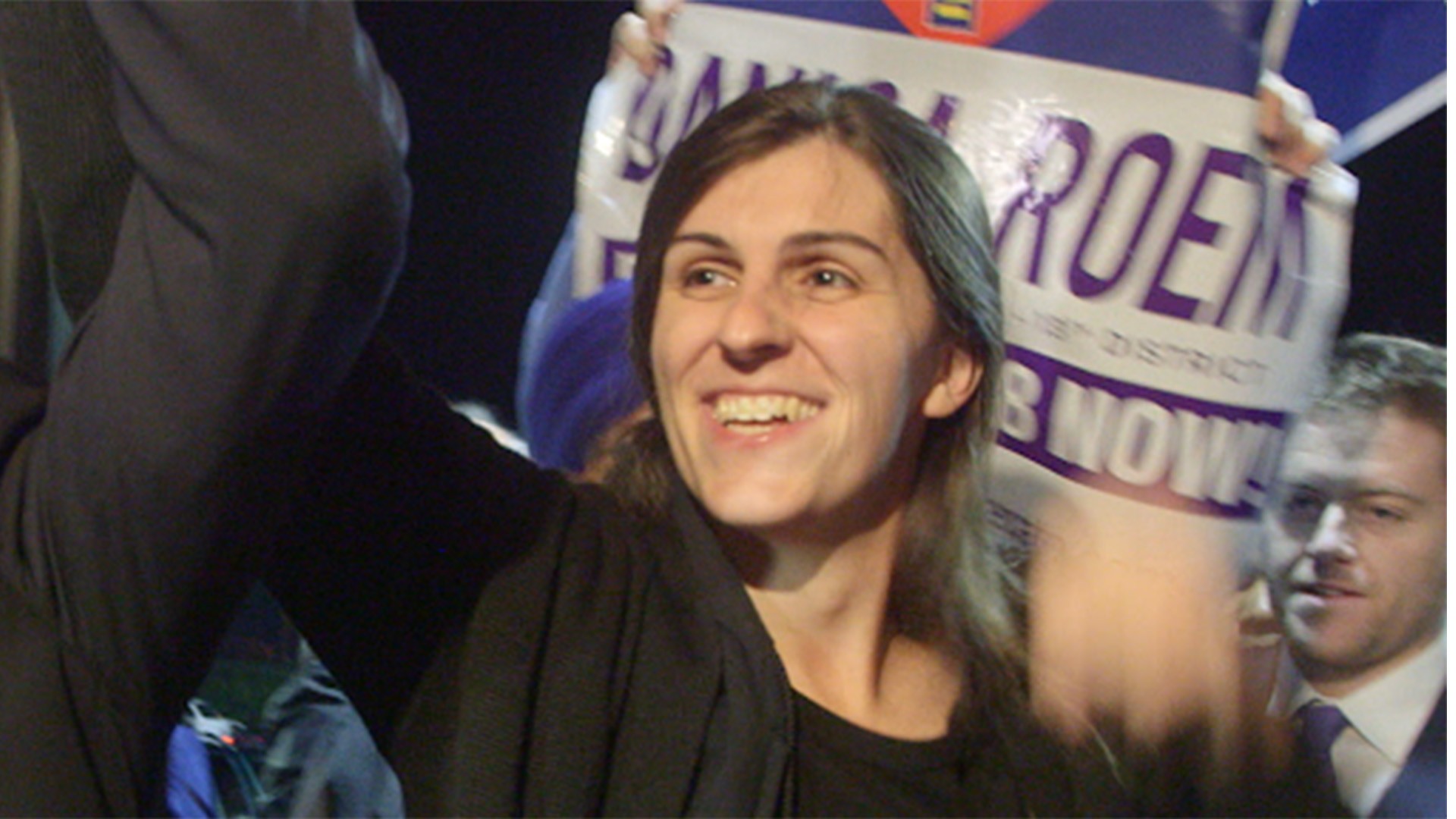 ---
In response, trans people and their allies are pushing back by getting on the ballot and showing up on election day. "We're increasingly seeing transgender equality at the center of our national political debate. It's now increasingly important that transgender people are not only part of the conversation but that we're at the table," said McBride, who herself is trans.
According to Human Rights Campaign, the organization has created a database of 52 million pro-LGBT voters across the nation who can be deployed to vote for candidates who support LGBT rights. Fifty-two million is a hefty chunk—37 percent—of the 139 million people who voted in 2016's general election.
"Over the past several years, we have seen that LGBT people and their allies, as voters, have made it clear that if a politician comes for us or our allies, we're going to come for them election day," said McBride.
Broadly decided to highlight just a few of the 40 candidates, below.
Brianna Westbrook is a former asphalt layer and current car dealership employee running as a Democratic candidate for the House of Representatives in Arizona's eighth district.
In 2011, Westbrook documented her transition on YouTube in an effort to inspire and educate others, according to her website, although she has since deleted the account. In 2013, she became involved in politics for the first time, advocating for LGBT and disability protections in front of the Phoenix City Council.
Later that year, Westbrook argued against AZ SB 1432, the "trans bathroom bill" in Arizona. "I opposed the bill because it was discriminatory; I understood its ramifications because, in the fall of 1984, I was born a boy," Westbrook writes on her site.
Now, Westbrook is hoping to become the first trans elected official in US Congress. "Honestly, it was Trump that motivated me to run," Westbrook said to Phoenix New Times. "That's the one thing that I will thank Trump for."
Westbrook has already found supporters in Rosie O'Donnell and Chelsea Manning, who both tweeted their support for her Congressional run. Her platform advocates for comprehensive immigration reform, the abolishment of private prisons, automatic voter registration, women's healthcare rights, taxation on Wall Street, investment in renewable energy, and a living wage for all.
Alexandra Chandler is running as a Democratic candidate for the US House of Representatives in Massachusetts' third district.
Before entering politics, Chandler worked for 12 years as a senior naval intelligence analyst for the US Navy. Chandler decided to enter public service because of the attacks on 9/11 and worked to prevent arms smuggling and the proliferation of weapons of mass destruction, according to her website.
She started her transition while working as an intelligence analyst. "Yes, I transitioned while I was on the job in 2006," Chandler told Newsweek. "What I can tell you about me is that I'm tough, I can stand up for myself, and I can stand up for you. Working and middle class issues are trans issues and issues of people of color."
In light of the Trump administration's continuous attempts to revoke the rights of trans people, Chandler realized she had to act. "There's this phrase that's becoming cliche: 'If you're not a the table, then you're on the menu," said Chandler to NewNowNext. "Trans people have [historically] been on the menu. It was an impressive moment for trans people in 2017. What I'm looking forward to in 2018 is women, working and middle-class people, immigrants, people of color, all of us, elbowing up to that table."
Last month, activist and former US Army private, Chelsea Manning filed with the Federal Election Commission to run as a Democrat for the US Senate in Maryland.
Manning was convicted for leaking classified national security documents in 2013. She served seven years of her 35-year prison sentence until she was commuted by President Obama near the end of his second term in office. After being released from Fort Leavenworth Prison, Manning moved to Maryland in 2017.
Since announcing her intent to run, Manning has stayed mum about her campaign. "Our only statement on the record is 'No Statement," Manning said to The Washington Post in January.
Before and after her release, Manning has been an outspoken advocate for trans rights and a hero for many on the left.
In January 2017 Manning wrote a column titled "Compromise does not work with our political opponents. When will we learn?" for The Guardian. In the piece, she, "We need someone who is unafraid to be criticized… We need someone willing to face all the vitriol, hatred, and dogged determination of those opposed to us."
Manning ended the piece with, "We need to actually take the reigns of government and fix our institutions. We need to save lives by making change at every level." Now, Manning has taken her own call to action.