Screen capture via YouTube
The third star: This small child – Wow, kids can be cruel. (But don't worry kiddo, Peter Chiarelli will have traded that pick for a sixth-rounder from the 2026 draft who's hard to play against.)
The second star: Evgeny Kuznetsov – This is me every time I make a joke on the podcast and Dave doesn't laugh.
The first star: The Joe Thornton bobblehead – In a callback to one of the greatest fan photos ever, the Sharks are actually giving these out:
This week's debate: The annual Forbes report on NHL franchise values, revenues and incomes was released this week. But can fans really believe the publication's numbers?
(Programming note: Unfortunately, "opposed" could not make it for this week's debate. Luckily, we were able to arrange for a special guest debater: The NHL owners.)
In favor: Fans should take the rankings seriously. Sure, they won't be perfect, but the whole thing is pretty much the only insight we get into NHL finances from a neutral third-party.
NHL owners: Don't be naïve. The Forbes rankings are nonsense. We tell you this every year.
In favor: Well, yes, you do, but you'll excuse the fans if we don't completely trust you guys when it comes to this stuff.
NHL owners: But even Forbes itself acknowledges that these are only estimates. They're basically guessing.
In favor: Well, they're estimates, sure, but they're based on publicly available information and other data points. And it's not like this is some random blogger—Forbes knows a thing or two about money, right?
NHL owners: Not when it comes to the NHL. They're miles off base.
In favor: OK. So enlighten us. Where are they wrong?
NHL owners: Well, all you have to do is look at the bottom two-thirds of the list. Once you get past the Rangers, Leafs, Habs and Blackhawks, they make it sound like everyone else is barely breaking even. They show plenty of teams losing money every year, including a few listed as eight figures in the red.
In favor: And that's not correct?
NHL owners: Come on! Business is booming!
In favor: Well, maybe overall, but isn't that basically because a small handful of teams make almost all of the profit?
NHL owners: Maybe decades ago, but not anymore. Gary Bettman is a visionary, and the salary cap is his signature work of genius. He says so himself. Pretty much every time he speaks, actually.
In favor: Huh. OK, so Forbes is wrong and the league is doing great top-to-bottom.
NHL owners: We are swimming in it, my friend. Times have never been better. This league is run by financial wizards, and we are all rolling in cash.
The final verdict: I guess that settles it. Thanks for clarifying. I suppose that when it comes to Forbes, smart fans will just have to block out the…
NHL owners: Wait, did someone say "lockout?"
In favor: What? No, he said…
NHL owners: It's already lockout time? Wow, that one snuck up on us. OK boys, you know the drill.
In favor: What are you doing?
NHL owners (feebly) : We are so poor…
In favor: Why are you turning your pockets inside out?
NHL owners: We're barely scraping by. Can hardly keep the lights on. We desperately need a new financial system, because this one just isn't working.
In favor: Stop shaking that cup at me.
NHL owners: Please, kind sir. Our poor, sickly mothers can barely afford their medicine. Surely you can see your way to giving up a half-season or two of hockey so that we can make ends meet?
In favor: Look, you guys, he said "block out," not "lockout."
NHL owners: He did?
In favor: He did.
NHL owners: Oh. Well this is awkward.
In favor: Yeah.
NHL owners: Well, anyway… Ignore the Forbes numbers, we're all filthy rich and business has never been better.
In favor: We hate you.
NHL owners: See you in three years, suckers.
The final verdict: I'm sure the NHL is telling the truth, I don't think they'd lie about something like this.
Calgary Flames and Ottawa Senators (feebly) : And remember that anyone who needs a new arena is very very poor.
Obscure Former Player of the Week
Earlier this week I wrote about Jacob Markstrom and his quest to catch Pokey Reddick's seemingly unbreakable record for most games played by a goalie who's never recorded a shutout. It's one of those weird hockey flukes—based on his number, it should be borderline impossible for Markstrom to have made it this far without a single shutout, especially in the dead puck era. Yet here we are.
Or were, at least. Markstrom went out that very night and finally got his first career shutout after eight years. It was pretty great to see. So Reddick keeps the record.
But with all due respect to Pokey, who was awesome, he holds the record based on semantics. After all, we're talking about goalies who never recorded a single shutout, meaning that once a goalie gets his first goose egg, he drops off the list. That leads to the question: Which goalie had the longest start to a career without a shutout but did eventually record one?
The best guess I could come up with was Ed Staniowski, and apparently I was right:
I think that warrants giving Ed our obscure player honors this week.
Staniowski was the Blues' second-round pick in 1975 after winning the CHL player of the year award in junior. Staniowski broke into the NHL that year, playing 11 games, and was a part-time starter for the Blues for the next six years. He never played more than 40 games in any of those seasons, and by the end of them he'd played 137 career games without recording a shutout.
That streak continued after he was traded in 1981, to the Jets along with Bryan Maxwell and Paul MacLean for Scott Campbell and John Markell, all of which sounds like made-up names you'd get if your hockey simulator didn't have an NHL license. He played a career-high 45 games for the Jets that year. And on March 20, 1982 against the Maple Leafs, in his 176th NHL game, he made 33 saves to finally record his first shutout.
He'd play one more full year in Winnipeg (collecting a second and final shutout) before a midseason trade to the Whalers, where his career ended in 1985. All told he played 219 games, winning 67, and posted a career 4.06 goals-against which wasn't all that bad for the era. After his playing days were over, he went on to a distinguished military career.
The IOC announced this week that Russia would be banned from the 2018 Winter Olympics due to their doping scandal. Some Russian athletes will still be allowed to compete, but will have to do so under a neutral flag, meaning any medals they win won't be officially credited to Russia. Man, the 2018 hockey tournament is shaping up to be terrible. The Russia/IOC issue is complicated, and we probably can't do it justice here. Yes, doping is bad, and it sure seems like Russia was doing an awful lot of it. But there is an argument to be made that this decision will end up punishing some athletes who were clean all along. And that might include the nation's hockey players.
The key word there is "might," since at this point the country's various sporting bodies have largely lost any benefit of the doubt we might give them. Remember, the nation's entire under-18 team was yanked out of a major tournament just a year ago after almost all of the players failed a doping test. That doesn't mean that the Olympic players were cheating, but it's not hard to wonder.
The bigger picture, at least as far as hockey fans go, is what happens next to the 2018 tournament. There's already talk that the KHL might decide that it won't allow its players to go to the Games after all. We already know the NHL isn't going, and neither are AHL players on two-way contracts. So the talent pool was already thin. The combination of Russia not having a formal team (if they even go at all) and the KHL pulling out would decimate the tournament even further.
---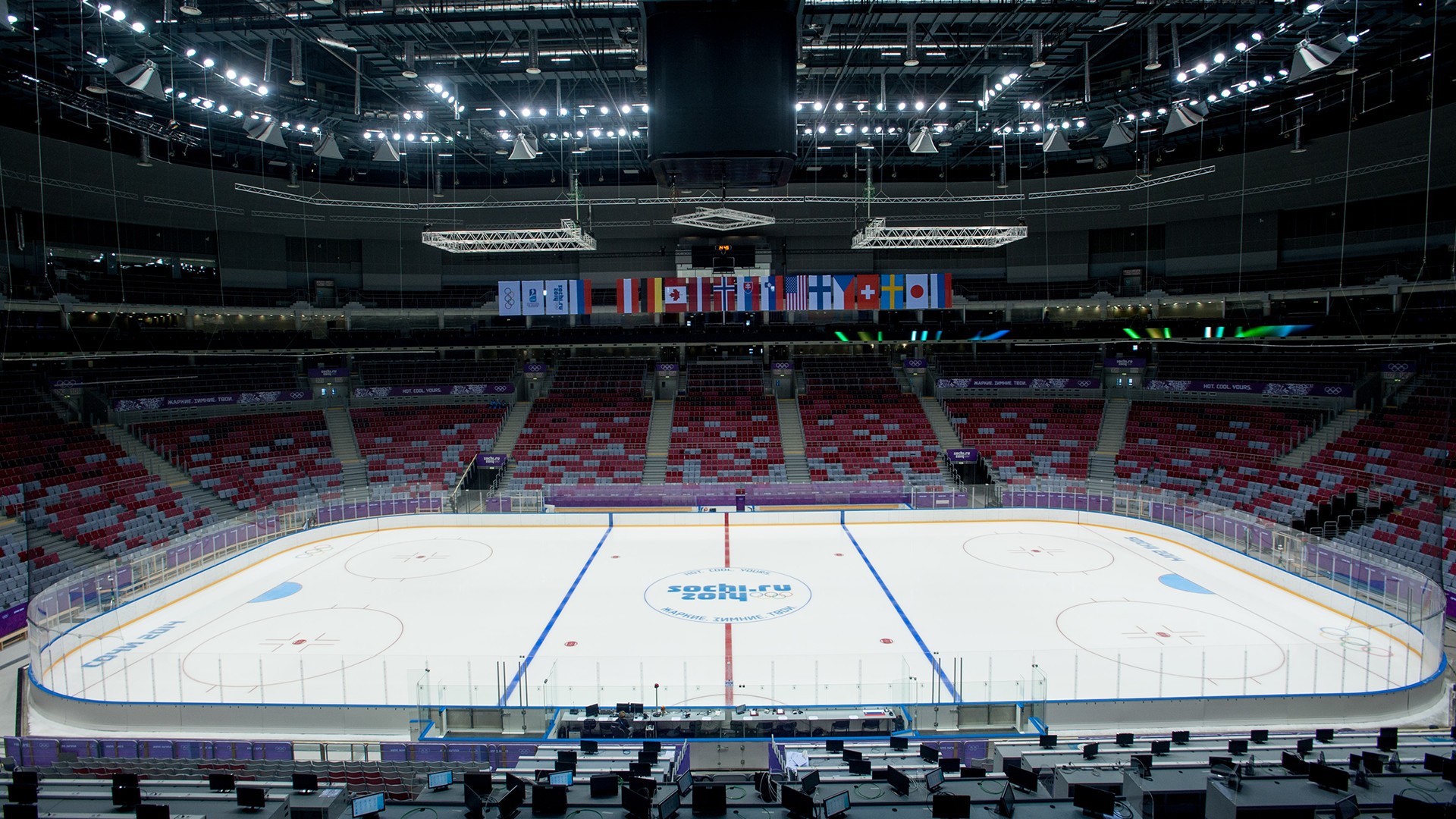 ---
We've already covered the awkwardness of the 2018 Olympics in a previous grab bag, and its only getting worse. There will be a tournament, and the players who participate will be busting their tails to try to win gold. Some great stories will emerge, and you'll want to root them on. But it's just not going to be the same as the last five times. It won't be close. And plenty of fans won't bother watching.
This tournament is going to be a mess. And there's only one way to save it.
So, be it resolved: The 2018 Olympics needs to feature a best-of-seven between the Canadian and American women's team.
You can still have a men's tournament, one that hopefully includes Russia (even if it's under a different name). And you can have the women's tournament too, under the usual rules.
But we all know that barring a huge upset, the women's final is coming down to the USA and Canada. So let's make that a best-of-seven. The two programs already hate each other—well, OK, almost all of them hate each other—and the last time they met in the Olympics it was quite possible the most ridiculous game of the year in any sport. What could be better than that? How about: That, but times seven.
Help us out, IOC. Hockey fans are hurting here. If we're going to get up in the middle of the night, at least give us as much as possible of the best possible product.
Classic YouTube Clip Breakdown
Have you ever forgotten an important anniversary, then halfheartedly tried to make up for it a few days later? That's what we're doing today, as we break down the Rob Brown/Sylvain Lefebvre fight.
So it's December 5, 1992—in other words, 25 years ago Tuesday, an anniversary I completely missed until a TV network kindly reminded me. The Blackhawks and playing the Maple Leafs on a Saturday night at the Gardens. It's a Norris Division matchup, so the fighting will start any second now. Ah yes, there we go.
This clip, as you may have already realized, is not actually the infamous "Down goes Brown" audio. That's because that was a radio call, by immortal Maple Leafs play-by-play man Joe Bowen. I've met Joe a few times over the years, and each time he's greeted me warmly, shook my hand, then leaned in an ominously said "I'm sending you an invoice someday." He's a joker, that Bonsie. I'm pretty sure he's joking. He might not be joking.
You can hear the Bowen call at the end of this short clip, which also includes the Bob Probert/Tie Domi rematch that happened a few days earlier. But the clip we're using is the longer Bob Cole version, which needless to say is also fantastic.
A line brawl between Toronto and Chicago isn't a surprise, but the main event sure is, as Lefebvre and Brown square off at center ice. Lefebvre was a solid defensive defenseman who was an underrated part of that 1992-93 Leafs team, but as fans we didn't think he was much of a fighter. Apparently Rob Brown didn't either. Turns out we were all wrong.
You can hear the crowd perk up before they even start, including the traditional moment where a small child temporarily blocks the Maple Leaf Gardens camera view. I was at this game, and man did it get loud. It was partly the Saturday night atmosphere, partly the novelty of seeing Brown and Lefebvre decide to go, and partly because this was 1992 and it didn't take much to pass for a highlight if you were a Leafs fan. Mostly the last thing, actually.
They take their time to get going, which brings back memories of the Gary Leeman/Denis Savard dance-a-thon from a few years earlier that ended with Dave Manson doing this. Lefebvre finally lunges and misses, which draws Brown in close enough that they can each get a grip and start throwing.
Nothing lands for the first few rounds, although Brown is winning on the scorecard because he's throwing more. Eventually Lefebvre decides to settle things down and focus on landing a few. It's super effective!
"Three in a row, and Brown is down!" So close, Bob, so close.
The always amazing Harry Neale immediately starts sarcastically mocking anti-fighting types. "Look at the fans, they hate this!" By the way, during the early 90s this exact phrase was uttered roughly a dozen times a night during Leaf home games.
Lefebvre heads to the penalty box, where he's greeted by Nikolai Borschevsky, serving what at the time was just his third career penalty. We cut back to Brown, who's already up and heading off the ice because it's 1992 and it hadn't occurred to anyone that getting knocked out by a punch might be bad for you. Because it's the Gardens, that means he has to make the long skate all the way to the other end of the ice, which must have been fun.
"Oh no. No no, fighting, no no." That's not even a sentence, but I'm enjoying Neale's work nonetheless.
And yes, this fight is indeed where the "Down Goes Brown" name comes from. It's not, as some people apparently believe, a reference to Dustin Brown diving, to Dave Brown losing a fight, or to the director's cut ending of a General Hospital episode.
Two things on Rob Brown: First, he's always had a sense of humor about the whole thing. The guy had a 200-point season in junior and once scored 49 goals in the NHL, but half of today's fans mainly remember him for this fight and the time Ron Hextall tried to murder him. You'd think that would wear on a guy, but if it does he hides it well. He even tells a great story about getting back to the dressing room and telling Michel Goulet "I think he got me on the chin," and Goulet deadpanning "Well you're probably right since that's where all the blood is coming from."
The second thing: Can we at least admit that, while he obviously loses the fight, his reaction is just a little bit badass? He just got TKO'd in front of 16,000 screaming fans. And instead of laying there feeling sorry for himself, he just kind of gets up, shrugs, and heads off. He even seems to tell Belfour that he's fine on the way. I'm not sure what else you'd expect, but if I got hit like that one time you'd never see my face again. Mostly because it would be in the upper deck.
Where does this fight rank among the all-time bouts that have zero involvement from the linesmen whatsoever? I'm guessing pretty high.
We close by heading back to the scrum, which is still going on, and our clip cuts out. You're not missing anything, as nothing else really developed. This turned out to be the only fight in an eventual 2-2 tie. In the Norris days, that should have resulted in everyone in the game winning an automatic Lady Byng.
And that's it. Happy belated anniversary. Don't worry, I've already marked my calendar for 2042 to make sure I won't forget the next one.
Have a question, suggestion, old YouTube clip, or anything else you'd like to see included in this column? Email Sean at
nhlgrabbag@gmail.com
or follow him on Twitter @DownGoesBrown.