Alexis Sanchez. Photo: Allstar Picture Library / Alamy Stock Photo
The international break has come to an end and, having looked so promising only a few weeks ago, we can now conclusively say that Russia 2018 is going to be terrible. Not only will Italy miss out on their first World Cup since 1958 – denying Gianluigi Buffon a last chance to lose heartbreakingly in the final of a major tournament – but Northern Ireland and the Republic of Ireland have joined Wales and Scotland in failing to qualify, leaving only an insipid England side for people to cheer on.
Just when it looked like Britain and Ireland's other international teams might break the mould, we've been left facing the prospect of another tournament of "Three Lions", Jack Wilshere cigarette controversies, crusader outfits and a Round of 16 exit to Portugal. It's all so disappointing that it made it extra nice to see the Premier League return this weekend.
The Passion of Alexis Sanchez
If there's one moment which epitomises Alexis Sanchez as a footballer, it was when he flung himself headfirst across the turf late on in the north London derby in an attempt to stop a routine throw-in for Tottenham. There are two sorts of people in this world: those who think this kind of thing is proof of Sanchez's incredible passion and never-say-die attitude, and those who think it's the behaviour of a show-off prick.
The same applies to a moment earlier in the game when Sanchez was denied a pass by Aaron Ramsey, and responded by leaping into the air and furiously spasming like he had been electrocuted by a high-voltage cable. When he leaves Arsenal – as seems likely this summer, if not as early as January – the fans who enjoy his boundless intensity and ostentatious shows of commitment will be heartbroken. For those who see it more as extreme petulance and a tendency to allocate blame to his teammates as conspicuously as possible, Sanchez leaving the club will be like a talented but irritating candidate being kicked off The Apprentice after pissing everyone off.
---
WATCH: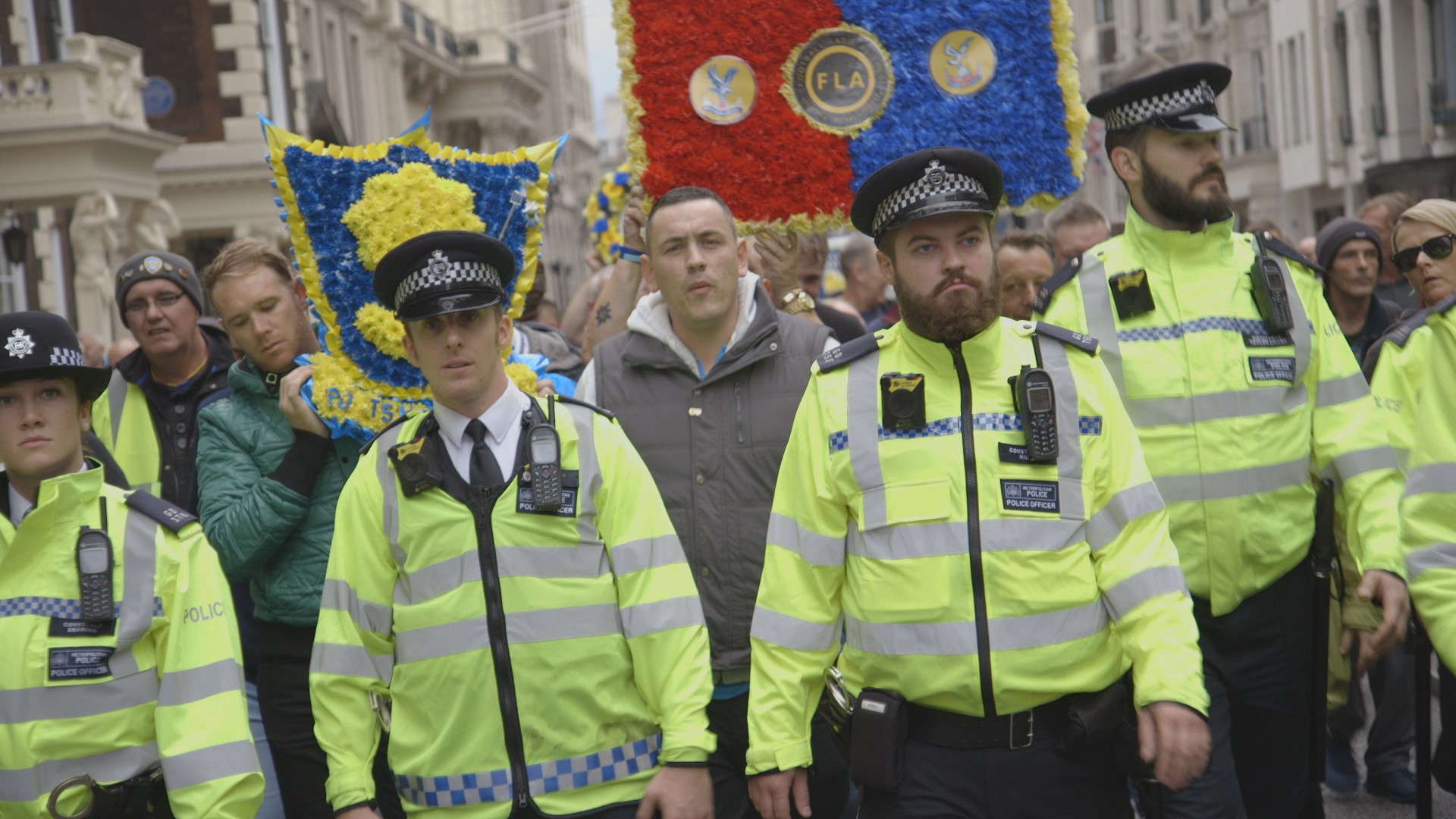 ---
While Marco Silva is the flavour of the month when it comes to progressive European management, he has nothing on Sean Dyche's continental sexiness as a coach. Dyche is only a multicoloured mohawk away from looking like a five-time regional darts champion, and has a voice like a packet of Benson & Hedges caught up in a rusty hedge trimmer. However, he is also the biggest overachiever in the Premier League and has somehow made seventh-placed Burnley seem stylish. While he may give off a very "English jobs for English managers" vibe in his post-match press conferences – "I just don't think English managers have still got the kudos of some of their foreign counterparts," he said back in April, before tearing off his shirt with to reveal a "Justice4BigSam" belly tattoo underneath – this is only a facade which disguises his true character.
Beneath the guise of an extremely Brexit store manager at Greggs Kettering, Dyche is actually a Europhile technocrat with an incredible eye for detail and a broad tactical repertoire. Burnley's 2-0 win over Swansea this weekend came courtesy of a fine passing move and a vogueish approach to counterpressing, which suggests that – despite having been lumped in with Allardyce, Pulis and all the other pragmatic British plodders – Dyche lives a secret life as English football's answer to Emmanuel Macron.
There was a collective shake of the head from people under the age of 30 watching Match of the Day this Saturday, inspired by the truly appalling dad banter which greeted Paul Pogba's celebration against Newcastle. Gary Lineker, with all the enthusiasm of a man being held at gunpoint, was forced to compare Pogba's celebratory dance to a hastily cut clip of Strictly Come Dancing, before Alan Shearer delivered a clumsily scripted "SEVEN" in an attempt at humour so gentle it made Lineker seem like Stewart Lee.
"Forget the hairstyles, forget the dancing on the pitch, he plays with character," said Phil Neville, as if outlining a basic contradiction between a man dyeing his hair and retaining his moral fibre. This is the "yer da" mentality summed up in exquisite fashion – Paul Pogba would make a great contestant on Strictly with all that fackin' prancing about and them girly hairdos, but nah, what a goal, I reckon he's alright really.
Before we wrap things up, spare a thought for all the poor people who sat through the profoundly average spectacle of Watford beating West Ham 2-0, all so they could find the inspiration to tweet mean things about David Moyes.
When fans are chanting "Sack the board" and a manager is desperately pleading for unity after barely two weeks in charge, there's really no need for the rest of us to make it worse. When people use cruel humour to belittle a respected football man, nobody wins.
Just like nobody wins football matches under David Moyes anymore! Heyooo!