This article was originally published by i-D UK.
From history lessons in Black Lives Matter, fresh perspectives on LGBT stories, and stranger things from Darren Aronofsky and Stephen King, we look forward to the most exciting prospects in cinema for the second half of 2017.
Detroit
In the heat of the 1967 Detroit riots, the Algiers Motel incident became a notorious episode in the city's history and a brutal demonstration of white supremacy over the black population. Oscar winning director Kathryn Bigelow's rigorously researched history lesson is charged with contemporary resonance, as the white cops unleash a wave of terror on young, unarmed black men.
God's Own Country
In God's Own Country, reluctant young farmer Johnny Saxby is only interested in binge drinking and cruising for casual sex. But his head is turned by handsome migrant worker Gheorghe, hired to help the ailing family farm. Francis Lee's impressive directorial debut moves the LGBT narrative beyond the well trodden path of coming out into richer territory; exploring sex, love, and a great British emotional reticence
Patti Cake$
Patricia Dombrowski, or Killa-P to her friends, is a plus-size white girl from New Jersey with dreams of being rap's next superstar. On paper, Killa-P's prospects read less than zero. But they seem wholly achievable in the hands of Australian newcomer Danielle Macdonald, who tears up the screen and the lyric sheet as the unlikely hero of the title in music video director Geremy Jasper's first feature.
Mother!
It's already given us this year's most talked about movie poster (Jennifer Lawrence offering her bloody heart up) and the exclamation point melodrama of that title suggests Darren Aronofsky's latest could go the way of stone-cold psycho classic Black Swan. We'll have to wait until the premiere at Venice to see if that's the case; either way your hot tip for a Halloween costume idea just landed.
IT
One sure thing on the fancy dress front this fall will be scary AF clowns, following this big screen adaptation of Stephen King's 80s horror story. A must for any Stranger Things fans hankering for the original material ( ST creators the Duffer Brothers acknowledge the debt and even pitched to direct IT). In further upside downness, the film stars Stranger Thingslead Finn Wolfhard as one of the kids running scared of Pennywise.
Blade Runner 2049
Planning a little getaway and looking for some Instagram friendly night time neon-lit cityscape inspiration? Perhaps we can interest you in Blade Runner 2049, Denis Villeneuve's stylistic sequel to the 1982 classic that set a new standard for now to present the future on the big screen (make it look wet, wild, and sexy). Set 30 years after the original, Blade Runner 2049 stars Ryan Gosling as the guy charged with hunting replicants in wet, wild, and sexy L.A.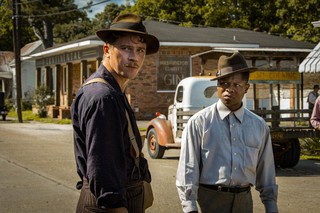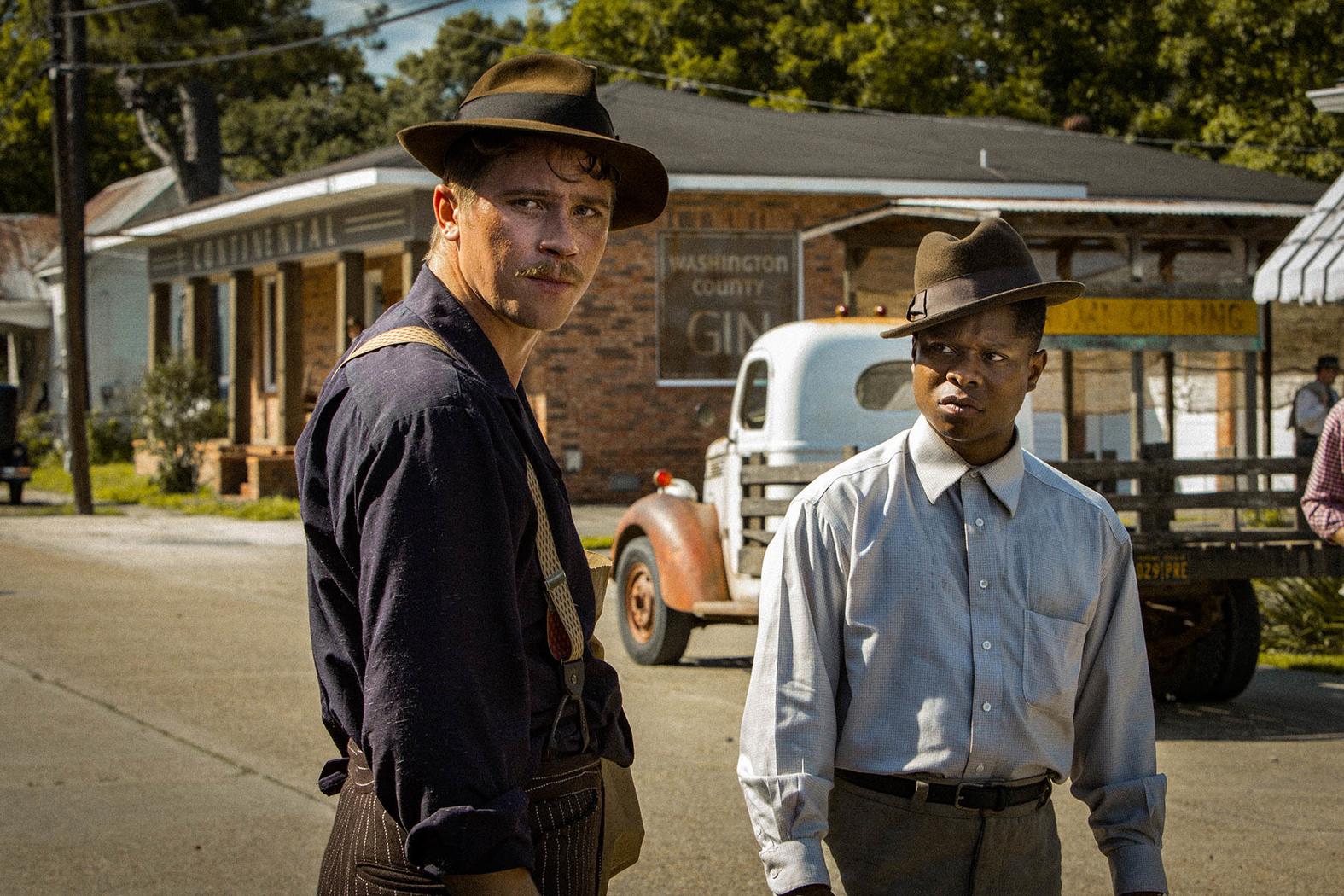 Mudbound
Dee Rees made a splash with her debut Pariah, a low-key lesbian coming-of-age story set in contemporary Brooklyn. Two movies down the line, Mudbound, is a much larger scale production with big name stars (Carey Mulligan, Garrett Hedlund, and the amazing Mary J. Blige) with an epic story to tell of two families in WWII-era Mississippi whose sons' friendship after war service ignites racial violence. Helmed by a LGBT woman of color, Mudbound has glass ceiling breaking, Oscar potential written all over it.
Call Me by Your Name
Come for the illicit gay romance, stay for the lush 80s summer style in Luca Guadagnino's ( I Am Love) gorgeous adaptation of the André Aciman novel. Timothee Chalamet ( Homeland) stars as the skinny, precocious 17-year-old American-Italian lazing away his summer at his professor dad's holiday home; Armie Hammer plays the 24-year-old intern who catches his eye. Cue a slow dance towards consummation in the Italian sunshine and a rather naughty incident with a peach.

Downsizing
(Tiny) hands down, the best premise of the year: Matt Damon and Kristen Wiig play a couple who enter a scheme promising to make them king and queen of suburbia, provided they are happy to be reduced to the size of a doll. For a small fee, participants in this get-rich-quick-scheme live in a miniature world called Leisureland, where every bit of bling is as affordable as it is peasize. Think Honey I Shrunk the Kids, but with the social smarts that director Alexander Payne brought to Election and Nebraska. This could be a mini masterpiece.
The Shape of Water
Lots of thing going for this Guillermo del Toro project that suggest it could be a return to Pan's Labyrinth era form. Firstly, it reunites the director with Doug Jones, his go-to guy for playing weird mythical creatures (he's the Pale Man with eyes on his hands, from Pan's) as a merman, locked in a cold war era government experiment. Sally Hawkins plays the lonely, mute janitor who discovers and befriends him in this richly realized, otherworldly fable.