One of the best parts of the Pitchfork Music Festival is that it creates a safe space in which you can discard all of your self-respect and be an insufferable shithead for three days straight without worrying too much about being judged. One of the worst parts of the Pitchfork Music Festival is that it robs you of the immaterial essence that makes you human, leaving little more than a purposeless skin bag of flesh and bones. Over the course of last weekend, Union Park became a basin for the river Styx, and I took it upon myself to document it poorly.
How can you detect when someone at Pitchfork is losing their soul? It's nearly impossible to tell. You might only see a small wince of pain, or a slight contortion of the face: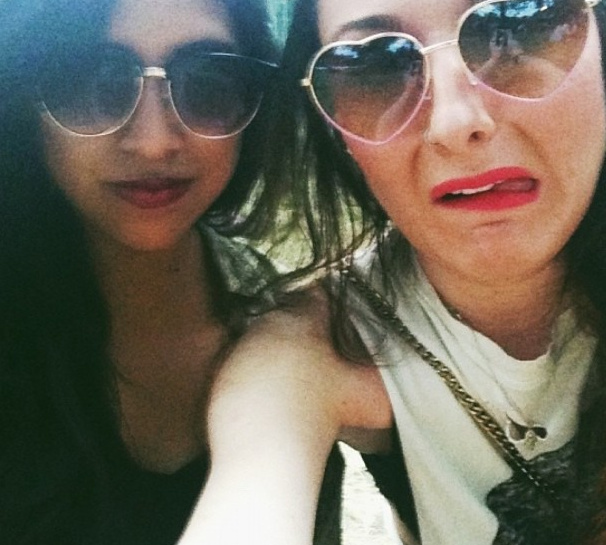 Then you might notice an absence of color or emotion:
It always ends, though, with infinite screams into the void.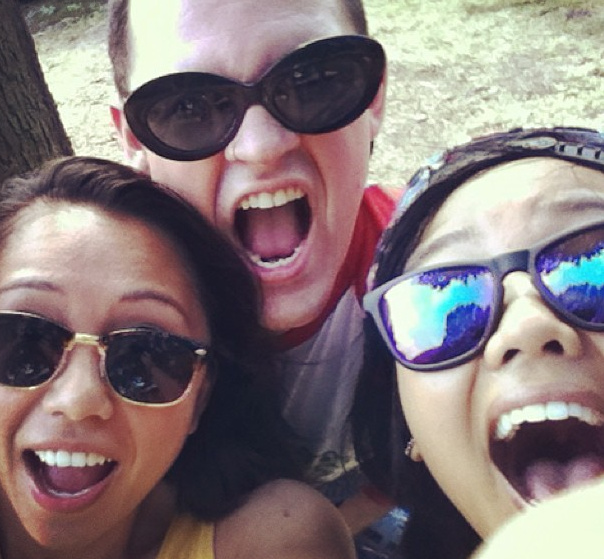 If you don't witness it in action, the only real indication you'll have of an empty soul is irrational behavior that shows little regard for one's own dignity.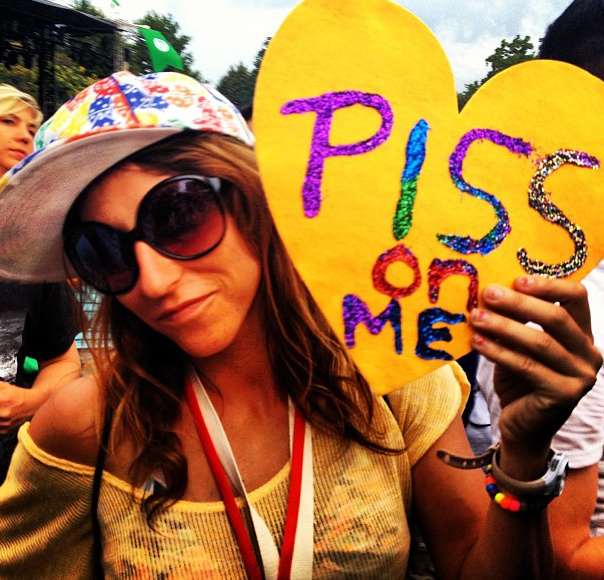 It's bad enough when you don't have any respect for yourself, but not having a soul also makes it very easy to be a dick to others. The gentleman below returned to the free beer tent in the VIP section to inform the the bartenders (like the same ones who were giving everyone FREE ALCOHOL) that he believed the taps for two types of beers were switched and that it needed to be fixed immediately. I don't believe that this petulant manbaby can tell the difference between Session Ale and Goose Island Run the Jewels, but if he can he definitely has no soul. This image doesn't capture the wild gesticulations characteristic of a Beer Snob (also known as a person with nothing important to live for), but it was the best I could get because I was afraid to ask to take his picture.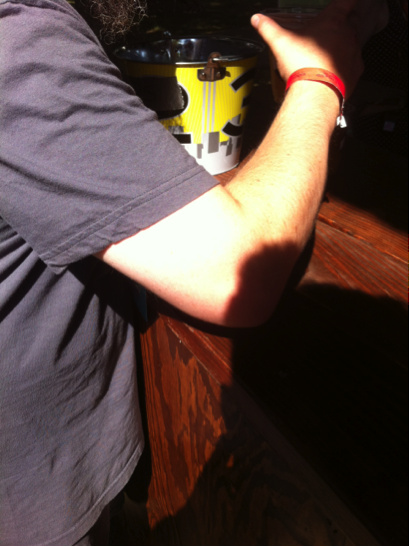 Be warned: the afflicted will also try to steal someone else's soul too, probably.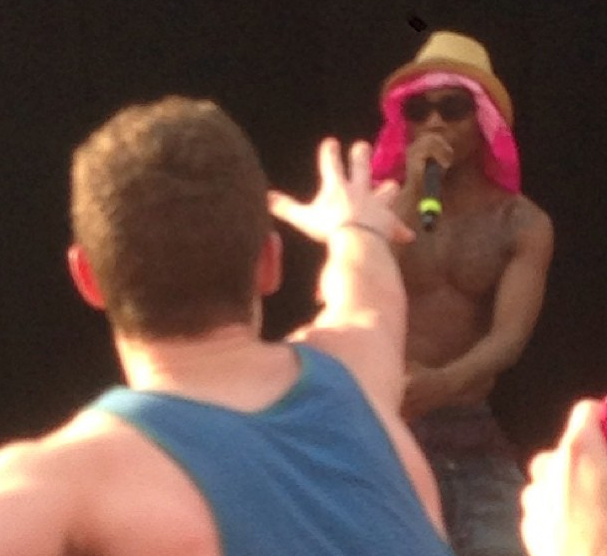 As the weekend trudged on, it became harder and harder to fathom the staggering levels of assholery as more and more spirits left their human forms to wallow in darkness. This white guy, for example, thought it would be a good idea to wear a shirt covered in exoticized pictures of brown people. Very rare Supreme x Neo-Colonialism collaboration.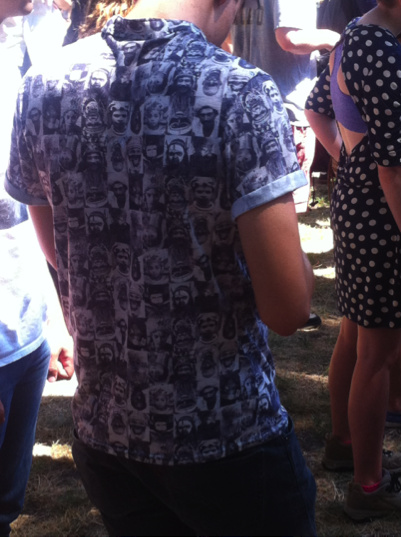 Single-Word hats are also very popular among the soulless. I think it's because putting one word on your snapback is an easy way to let others know that you're one-dimensional, as if to say "stay away from me if you have complex thoughts but come closer if you don't." Also, it helps focus your dead eyes on the cold, emotionless glow emanating from your smartphone.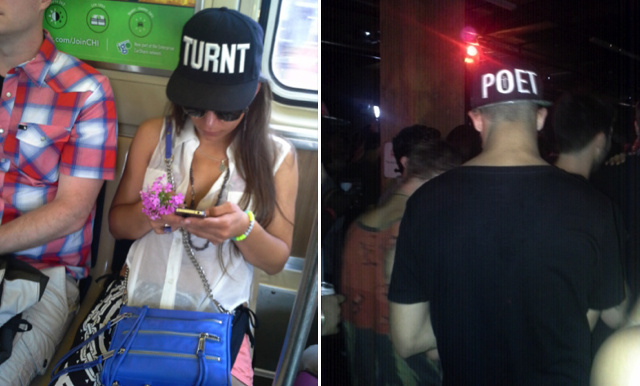 The photos below are an example of when this article wrote itself.
You can't see it in the rest of the photos because they're all clothed, but every person has an identical henna tattoo of the "Hackey Sac Life" guy because that's the interdimensional symbol for not having a soul. Later, I saw this dude wearing a back brace and kneepads as he skanked to Savages, alone.
As for my soul, well, I shitted mine out my butt: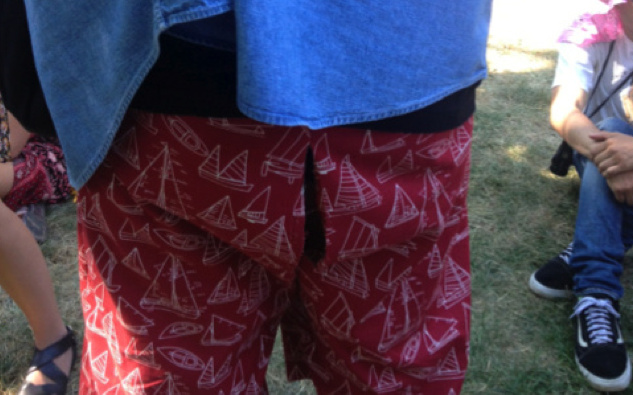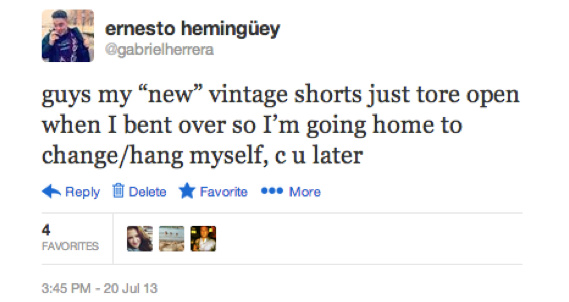 Honorable Mentions (AKA people I couldn't get pictures of):
-The girl in a straw fedora who had a "please like me" pin attached to it. I can't do that, I'm sorry.
-The remarkably disappointing ratio of "Free Pussy Riot" to "Free Lauryn Hill" T-shirts (guess who had more).
-A guy in a "Vote For Pedro" T-shirt. Give me a fucking break, man.
There were a lot of "this fucking guy" moments that I'm not funny enough to extrapolate, but let this photo give you a sense of the kind of people I had to deal with regularly.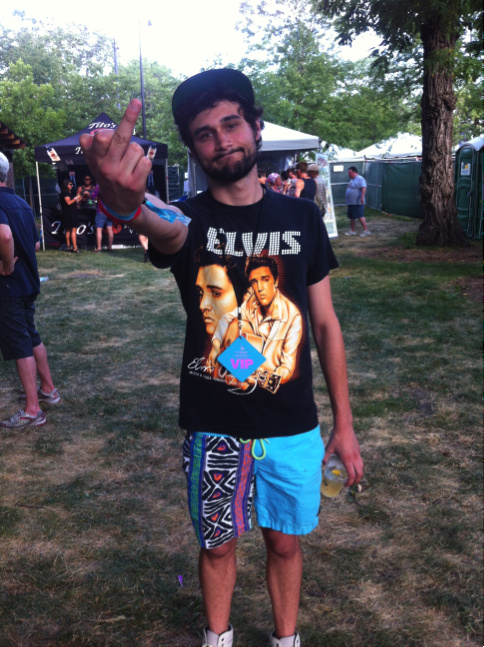 Anyway, Task Force assemble, or something.
Gabriel Herrera's soul has since been returned to him by the Based God. He's on Twitter - @gabrielherrera