"I'm a product of post-war Sarajevo and Sydney," says Hector Gachan the first time we meet. The 26-year-old musician moved from Sydney to the Bosnian capital at 13, then returned to Australia at 19. His music is a decidedly positive brand of dreamy pop rock, clearly influenced by artists like Mac DeMarco, Ariel Pink and the Gorillaz, but his song writing is informed by experiences that most pop artists would struggle to imagine. His life, poised between two distinctly different worlds, has been anything but average.
"It's the little things," Hector says when I ask about life in Bosnia, "You're going to school for example, and your whole building is covered in bullet holes. You see people with missing legs; kids are smoking in the street and no one cares; cops are everywhere and they accept bribes." Hector's parents moved the family back to their country of origin 10 years after the Bosnian War ended. Overnight, Hector went from being "a spoilt kid living in Revesby" to a ghetto in Sarajevo, the capital of Bosnia and Herzegovina. Twenty minutes into our interview, he's telling me about his first beat down.
"Suddenly, a guy hits me with a length of wood and then eight hooligans start beating the shit out of me," he rants, explaining the inspiration for "Derby Daze", a song he wrote about soccer hooligans in Sarajevo. "My mate's already down on the ground and I'm emptying my pockets, going, 'I've got nothing I've got nothing'." He's reliving this traumatic moment, gesticulating the way one of his attackers whipped him across the back with a metal chain. "This is broad daylight, 3 p.m. on a Saturday," he adds. "They didn't even take anything, just beat the shit out of us because we were rocker kids."
It almost sounds like a scene from Quodrophenia, where rockers and mods repeatedly brawl out their perceived differences, except in Sarajevo, soccer hooligans were everywhere and dressing like a rocker was a subcultural oddity. In Hector's neighbourhood, in the mid 2000s, access to alternative music was almost impossible. He bought his first CD—a burnt disc containing every Beatles album—for AUD$1 from a flea market in a sketchy suburb. The letters B-I-T-L-S were scrawled on the disc, phonetically spelling out the word 'Beatles' in an Eastern European accent. "I remember taking it home, putting it in my shitty computer and that was it, I just became infatuated with pop music," says Hector.
Music was partly a passion and partly a coping mechanism. Being surrounded by stories of war, genocide and rape, both in the media and through word of mouth, took its toll. "You get sick and fucking tired of it," Hector says. "You need to find some kind of escape." He got his first guitar at 16 and spent the next few years diligently playing and listening to music.
When Tame Impala released their self-titled EP in 2008, it had a huge influence. But seeing an Aussie band doing big things internationally also reiterated the lack of opportunity in Sarajevo. "I was thinking to myself, 'What are my prospects here?' And the answer was none, I had no chances," he says. Fortunately for Hector, his family soon decided to move back to Australia, joining an established Bosnian diaspora in Sydney.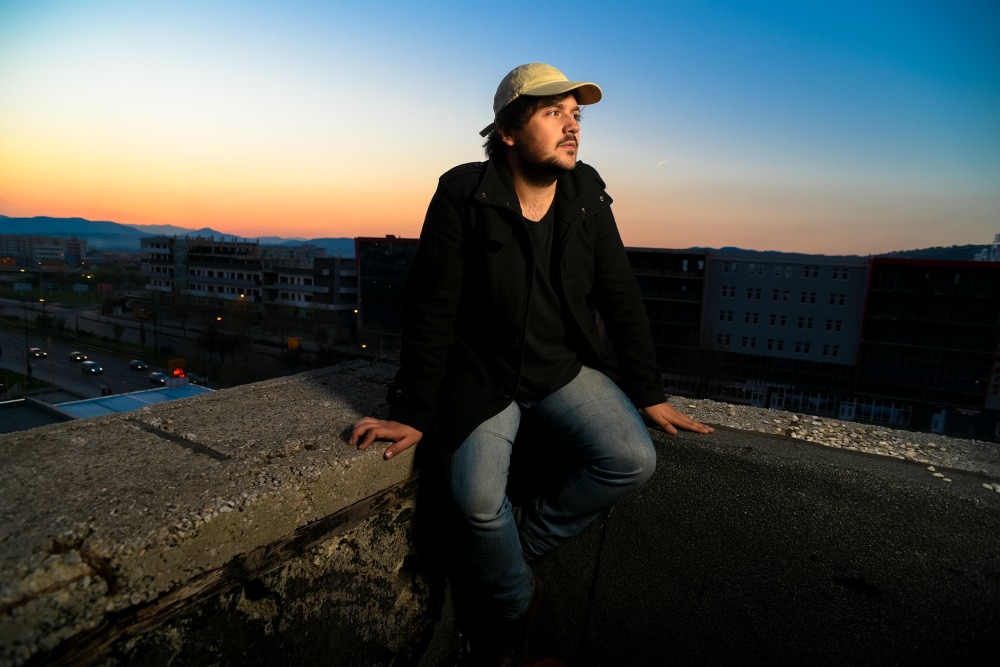 The day after he arrived, Hector went to Red Eye Records and bought Innerspeaker, Tame Impala's wildly successful debut full-length. But while access to a proper record store was a nice perk, it took a little while to adjust. At Westfield in Hurstville, one of Hector's childhood friends asked him why he was constantly looking behind him. He found it almost impossible to explain and his voice softens as he recounts the story. "It was because I grew up in a really crazy part of Sarajevo," he says quietly, "It took me a while to shake that off."
But Sydney also presented new opportunities. When Mac DeMarco crowdsurfed at the Oxford Arts Factory, Hector was handed the microphone. He laughs, "Next thing, all these surfie dudes around me are like 'Bro, you got Mac DeMarco's microphone!'" Hector pocketed the mic, took it back to his bedroom and went to work recording his first album with it. He's still not sure whether Mac handed it to him as a keepsake or whether he was supposed to give it back. "I mean, it's from the Oxford Art Factory, it's probably not even his," Hector considers. "I stole it, basically."
He uploaded his finished album to Bandcamp and hoped for the best. Not much happened for the first few months, then a French record label called Delicieuse Musique discovered his song "Untitled 91" and shared it on SoundCloud. Within a day it had 50,000 plays. Hector had woken up early to start work at a courier company at 5 am and he checked his SoundCloud mid-shift. "I was in the middle of Bankstown working in this warehouse getting treated like shit," he says. "But it was the greatest day of my life."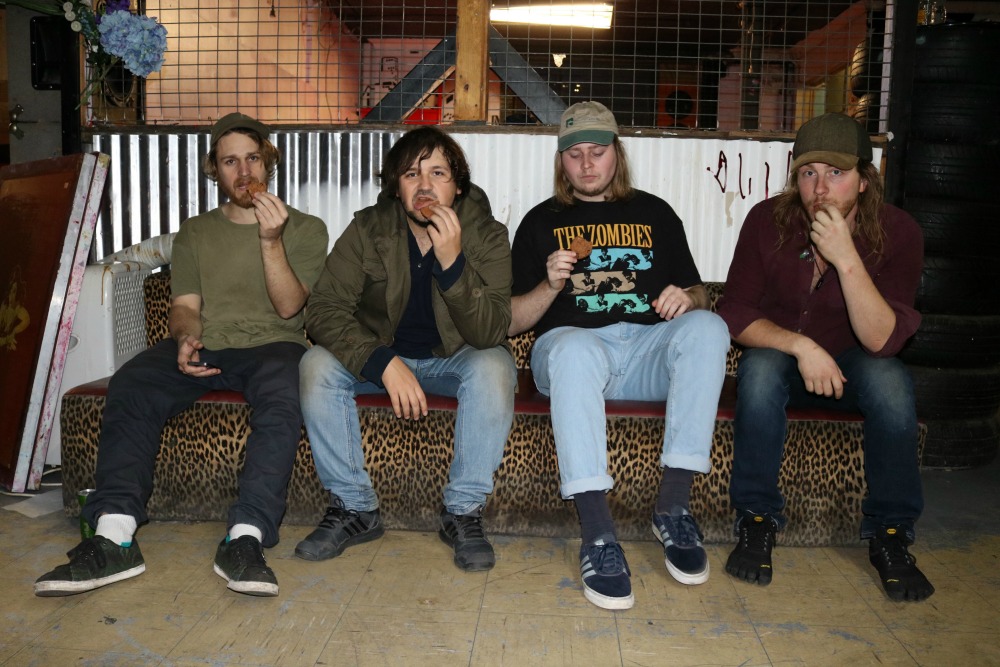 Now Hector has a record deal with Delicieuse and the band has lined up a tour of France. When asked if he's going fit in a trip back to Bosnia, Hector breaks into a smile and starts nodding. He's still got family and friends there and it's easy to see that, on some level, he misses the place. "There's a saying in Bosnian," he says, quickly translating from the mother tongue, "'everything that is dear to your heart is far away.'"
Hector's album will be available soon on Nice Guy Records.
Follow Nat on Twitter.