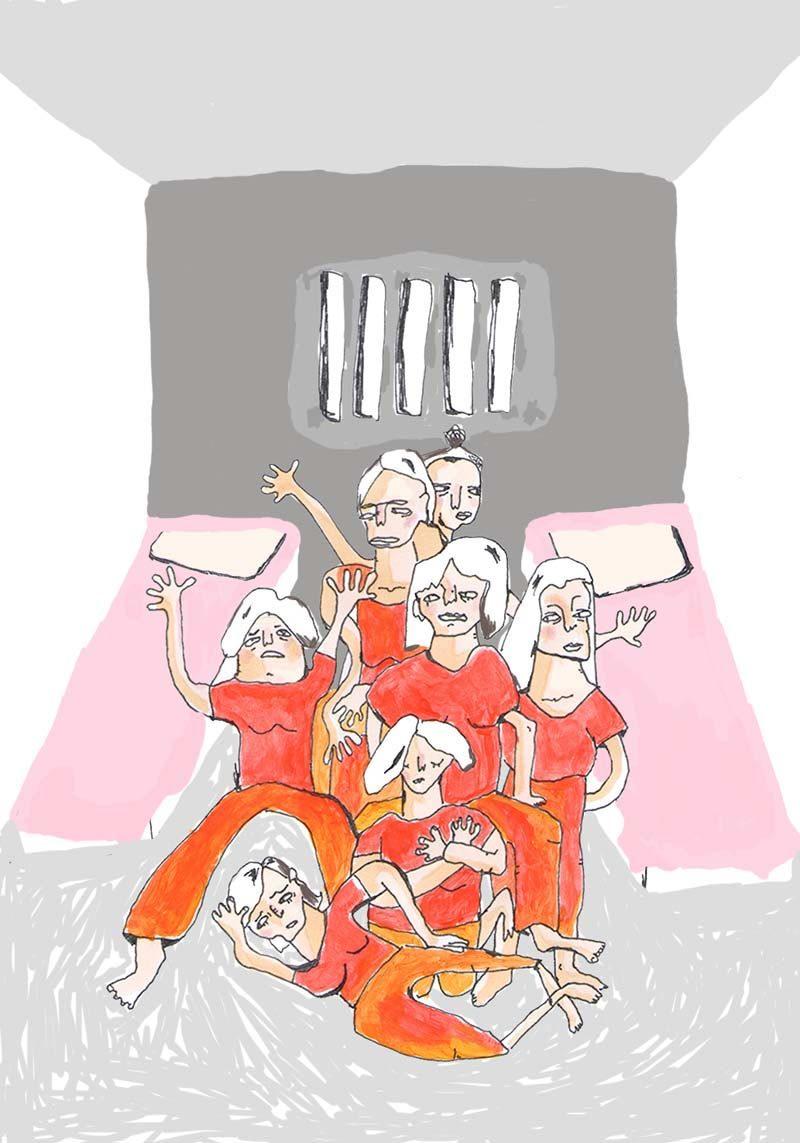 This article appears in The Incarceration Issue, a special edition of VICE Australia

If you're a female prisoner in Western Australia, you're probably at Bandyup. The crime could be murder, sexual assault, or fines; Bandyup takes all types of offenders. This means low-risk inmates are mixed in with serious criminals. But that's just one of the prison's long list of issues.
Built in 1970, Bandyup is the "hardest" and "most neglected" prison in Western Australia, according to Neil Morgan. Morgan heads the Office of the Inspector of Custodial Services (OICS)—an independent body that monitors prison standards. In 2014, the OICS released a report damning Bandyup's overcrowded conditions.
Western Australia's female prison population has risen at over double the male rate from 2009 to 2014, but Bandyup remains the state's main female-only facility. At the time of the OICS report, the prison housed over 300. Its official capacity was 259.
Bandyup's capacity is now listed at 321, thanks to bunks that replaced floor mattresses after the OICS reported that women slept on the ground, "adjacent to a toilet."
Inmates are no longer on the floor, but there are still concerns over psychological welfare. The OICS quoted a 2008 study revealing 90 percent of Bandyup's women were abuse victims, with 44 percent harmed as kids. Of these women, 63 percent had never received counseling. The report described Bandyup's mental health services as "wholly inadequate."
Compounding this strain is another issue caused by the state's lack of other facilities. As few as 10 percent of Bandyup's women are categorized as high risk, but all are treated as maximum-security prisoners. This means the majority live with unwarranted restrictions.
But change could be on the way. Last December, State Corrective Services Minister Joe Francis announced plans to convert part of the male Hakea Prison into a 256-bed center for women on remand. "If the state population doubles in the next 10 to 15 years, then so will the prison population," Francis said in June. "We'll need a new prison. It's not rocket science."
Follow Jack on Twitter.