White Walls' New Record Is a Work of Forlorn Shoegaze Beauty
The Melbourne trio are helping put the 'epic moody melody' back into shoegaze.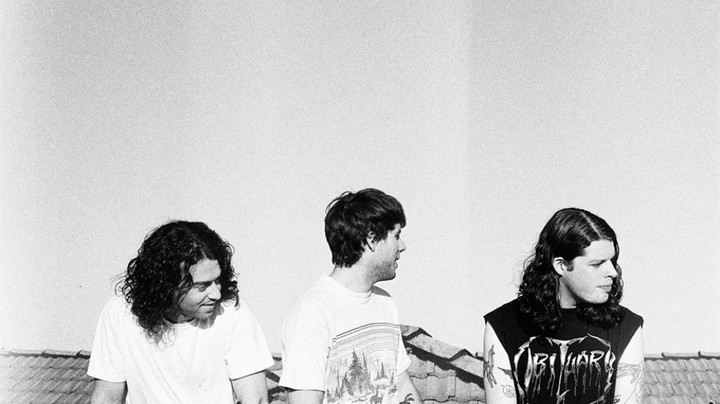 Things may have seemed rather quiet for Melbourne shredders White Walls in recent months but let's be honest, things are never quiet over at Camp WW. The three piece of Dylan Black, Rory Heane and Füj, have been busy in the studio recording album number three and today released a new record on ace Sydney record store/venue/label Black Wire.
Recorded in November 2015 with Matt Faisandier and Simon Maisch at Magnet Rehearsal and Recording Studio, in the northern Melbourne suburb of Coburg, the three songs are hypnotic trips of tonal guitar, fuzz and feedback.
Just like Coburg there's some gritty realism mixed in with the beauty on a song like "Summit". Those guitars are both majestic and forlorn. It's like sucking on a rock lozenge, warm and gravelly.
'Summit/Temporary Fix' is available now through Black Wire records.
Image: Angus Lord