On September 25, Juan Vidal releases his new book Rap Dad: A Story of Family and the Subculture That Shaped a Generation, via Simon & Schuster. The book is a Latino coming-of-age story about family, identity, representation, and aging, about a generation of kids who were raised on hip-hop and are now becoming parents. Dive into this exclusive excerpt, which details Vidal's childhood admiration for Public Enemy—whose seminal album It Takes a Nation of Millions to Hold Us Back turns 30 this year—and the power that we ascribe to our heroes.
It wouldn't be far-fetched to say that hip-hop helped raise me. My favorite albums nurtured and offered perspective during uncertain times. Music in general has that power, certainly, but not with the level of agency that rap does.
On "Keeping It Moving," a cut from A Tribe Called Quest's Beats, Rhymes and Life, Q-Tip posits that while valuable, hip-hop can't tell you how to raise a child or treat a wife. And though his logic is not necessarily flawed—we have to be reasonable about what art can truly accomplish—it's not to say rap lyrics can't instruct, enlighten, and, in some cases, save. There have been people who, upon hearing a track at the perfect hour, found the strength to keep living. Although the culture's elements should never be regarded as one's sole means of education, artists have long served as sires and spiritual advisers. Rappers, many of whom were not much older than me and my friends, became the reverberations of father figures. They imparted hard-won lessons not at the dining room table but through cassette tapes and videos. The gems Phife Dawg dropped—juxtaposed with the poetic allure of Q-tip—gave Tribe a gleam; it confirmed everything I felt but didn't have the words for. I was drawn to these and other characters. Their anger, their violence, even the ways in which they publicly processed their own fatherlessness. And I was open, word to Buckshot and Black Moon.
More than anything, I was looking for heroes; ones who could validate my experience and put me on game.
When I first heard Public Enemy—that day the clouds broke open—I knew their influence would be real and lasting. I'd needed a vehicle to help channel years of angst, and It Takes a Nation of Millions to Hold Us Back was choice.
We were in detention when I overheard Domingo talking about how he needed a fresh cut. "Can't be busted for this jam, right?" he said to Tomás, to which I replied, "I got you, my man." The plan was I'd take the bus to Domingo's place and shape up his Gumby-style cut out back. Problem was, and I dared not say this to Domingo, I'd never done so much as a fade in my whole life. But I liked to volunteer myself for whatever randomness came my way—indeed, my audacity was remarkable. Domingo had the clippers and a few bucks to spare so reason was clearly on my side.
The first thing I noticed at Domingo's was the pool table. I'd played a few times at Woody's, the dive where my neighbor Joe used to take us, so I talked my smack. Watch, I warned Domingo with the certitude of a pro at billiards. Step and get waxed. He set up the 9-ball and whipped me bad. "Coño, you're rusty as hell." He made sandwiches and blasted tunes, bass coming off the walls like a concert. Then PE came on out of nowhere, and me: "Mingo, what the hell is this?"
"Here the drummer get wicked."
My work on Domingo was decent, a low fade with a clean part down the front. "Tight work," he said, and I nodded. Easy green, hand over fist. Of course, Ma had to leave work to pick me up, an inconvenience that cost me no more than a stern lecture on the ride home. I wish I could say that, while frustrated by my lack of consideration, she commended my drive and entrepreneurial spirit but I can't recall. I didn't hear a word she said the entire drive. My mind was lost in the business of Armageddon and captivated by the visceral power of "Terminator X to the Edge of Panic."
My casual respect for Public Enemy soon turned to admiration. It was more than poetry, menacing drums, and turntablism. This was philosophy and sociology; it sounded like righteous indignation and protest. And I'll be damned if it didn't kiss my soul.
When they hooked up with Anthrax in 1991 to reimagine their head banger "Bring the Noise," Public Enemy incited a rap-metal riot in the collective musical consciousness like never before. The song eclipsed the madness of the original and the abrasiveness of the Slayer-sampled "She Watch Channel Zero?!" It blurred the lines of genre and intent; it established the Prophets of Rage as purveyors of something that could endure.
"Soul control, beat is the father of your rock 'n' roll," rapped Chuck D with matchless conviction.
The collaboration signified a step forward not only for Public Enemy, but for pop culture at large. It showed that with the proper moving parts working in a concerted effort, anything was possible. In their joint tour, which featured funk rockers Primus as the opener, Public Enemy and Anthrax were going for the jugular of doubt. That's how Chuck D described it in a 2015 interview at the Rock Hall, in Cleveland, Ohio. He went on to express how intimidated he and his bandmates were in having to measure up to the raw, meteoric energy of their fellow Long Islanders.
"How do you prove yourself with turntables and a unit on stage . . . you get slaughtered," Chuck D said. "You got to match the intensity not in what they [Anthrax] do; you got to match the intensity in a bunch of different ways that they can't do."
To achieve this, Public Enemy sought to elevate the visual component of their show. They enlisted road crew member Keith Godfrey to learn the ropes from Anthrax light man Rick Downey. This made for friendly competition night after night, as both groups attempted to outdo one another with an electrifying set. It became about who could leave the strongest impression.
I think I understand something of what the self-labeled rebel without a pause was getting at, and should like to stretch it further.
My father's days were wasted deceiving his wife and making sporadic jaunts to Colombia, the region of his childhood. He was a man of impulse, my father, the type to fake a heart attack, frighten the kids, and be taken away in an ambulance—simply to gain sympathy from those he hurt. It was pitiful but painfully urgent. I remember accompanying him to Bogotá once, looking out of the bedroom window, twenty-one stories up, listening to the account of how his brother, high on something mind-altering, had leapt, meeting the ground with his face. The way my father told the story was plain as bones, but it had a strange virtue to it.
Through his absence, my father taught me about the beauty of being present. Even when he was around, he was always competing for my affection, and my admiration. It didn't matter whether he was aware of it. My eventual heroes, those I listened to on records and watched on the box, were constantly vying for his spot. And more often than not, their star shined brighter than his.
No other track in recent memory explores the power that we ascribe to our heroes as deftly as "Pictures on My Wall" by XV. Featured on the Kansas rapper's 2011 mixtape Zero Heroes, "Pictures on My Wall" tells the story of a young XV finding his sanity through hip-hop and the posters of the rappers that adorned his bedroom walls.
So I put on those headphones and just listened
As the murals on my wall turned to kingdom from a prison
These mere mortals—Tupac, the Notorious B.I.G., Dr. Dre, Eazy-E—were like gods that hinted at a kind of freedom. They made XV feel like he was a part of something beyond the carousel of his imagination. But his parents couldn't conceive of this, and in the final verse, the disciplinarian of the story storms into XV's room and stands before the altar the boy built for his idols.
He starts seeing a bond between me and these pictures
He says, "Look at these n*ggas, what are they? Father figures?"
"Pictures on My Wall" is a brutally honest report whose theme will resonate forever and always.
Just as Public Enemy and Anthrax traded blows to win the respect of misfits bleeding themselves in mosh pits, and similar to how my father battled Bruce Lee and De La Soul for my admiration, and the way XV's stepfather couldn't fathom how rap stars could possibly take his place of influence, so it goes for sons and daughters everywhere. Although we go on living as best we can, we're often a product of those who have hurt us most.
Before Chuck Dangerous became Chuck D, he was Carlton Douglas Ridenhour. Born in 1960, Carlton grew up amid the tensions of the Vietnam War and the unrest of the Civil Rights Movement. Carlton's father, Lorenzo Ridenhour, remembers his son, the oldest of three, as a quiet kid who gravitated to books. "I used to have to make him go out to play," he said. "His friends would come walking all the way over to take him to go play basketball and he would tell them to go on back."
After graduating from Roosevelt Junior-Senior High School, Carlton went to Adelphi University. He was into music and graphic design. While working at the college's radio station, he produced a promotional piece for the show, called "Public Enemy No. 1." It made waves and landed on the radar of producer Rick Rubin, who was instantly sold on the rapper and his dynamic delivery. It was 1984, and though you wouldn't believe it now, Chuck D had never wanted to be the front man of an engine for black resistance. Indeed, he'd wanted to help build the culture, but preferred to do so from behind the scenes. After some badgering from Rubin to get serious about a future at Def Jam, Chuck D agreed. And since his vision was far bigger than just himself, Chuck D masterminded a music industry assault complete with all the right bits for worldwide provocation. "It's not Chuck D, it's Public Enemy," Rubin recalls him saying. There was Professor Griff, Flavor Flav, Terminator X, Hank Shocklee, the S1Ws, the whole of it. A crew of militant shape-shifters who could not be ignored. Rubin was sold; he saw the vision. There was a unit in place, and to him this unit was the definition of counterculture. Public Enemy was the black version of the Clash; pure street, pure punk rock. By 1986, they were set to storm rap with their take on black radicalism.
Public Enemy was an impassioned artistic and social response to the Reagan era. A number of black and Latino families were living well below the poverty line, and getting access to resources became increasingly challenging. People made do with what little they could find, but it was never enough. Unemployment, poor education and health care, dilapidated housing, and the spread of crack cocaine left many desperately scrambling into the underworld, where crime wreaked havoc on any and all. The streets were the battlefield, and the ones in power were supplying every kind of poison to bring about an implosion. The praise Reagan's ideas received from his admirers pointed to a stark cultural disconnect in America. While some have argued for decades that Reagan's epochal presidency ultimately improved America's standing, rappers like Jay-Z ("Blame Reagan for making me into a monster"), Scarface ("Reagan never planned for us to rise"), and Chuck D ("Reagan is bullshit") who experienced its negative effects have long sung a different tune.
Following the success of albums Yo! Bum Rush the Show (1987) and It Takes a Nation of Millions to Hold Us Back (1988), Chuck D became a father. This is significant because not only was he a mouthpiece for the great rebellion that he helped spark, but now he also had a daughter to look after. And when you're busy forging a cultural institution and educating through rap, which Chuck D called "the CNN of the ghetto," bringing a child into that environment can take the pressure to another stratosphere. But his fire only intensified.
Chuck D impacted so many of us in our formative years. I couldn't articulate it then, but I saw him as a hero, one who disseminated hard truths on the regular. To this day, his effect lingers.
In a November 1990 interview in Playboy, Bill Wyman asked Chuck D, somewhat offhandedly, which of his heroes had broken his heart. Chuck D shot back in his wonted candor. "Ralph Abernathy went out like a cold-ass wig," he said, referring to the Civil Rights Movement leader and friend of Martin Luther King Jr., whose controversial book And the Walls Came Tumbling Down: An Autobiography, outed Dr. King's alleged infidelities. "It's sad to see people of that stature disappear with no tears," Chuck D said.
Boys and girls know only enough about their heroes to want to worship them. They see flesh and bone performing great feats and they cling to the possibility that they, too, might someday do the same. They marvel at the blinding lights, the magic of it all. They see endless glory, and their own outstretched hands. In adulthood, we know the price of putting too much hope in another person. If we're the least bit sensible, we take careful stock of our emotional investments, question everything. We break our own hearts in the process, wondering if we, too, were ever that hero who missed the mark. As a father, mother, friend. And we realize that, yes, we have failed someone. We discover that failure is one of the certainties of life. All of our heroes fall short. They slip through our fingers like so much water. All we can bank on is the cold facts: three rights make a left, Wu-Tang is for the children. And a hero, like a father, is a thing that you lose. But I wouldn't understand this until much later.
Follow Juan Vidal on Twitter.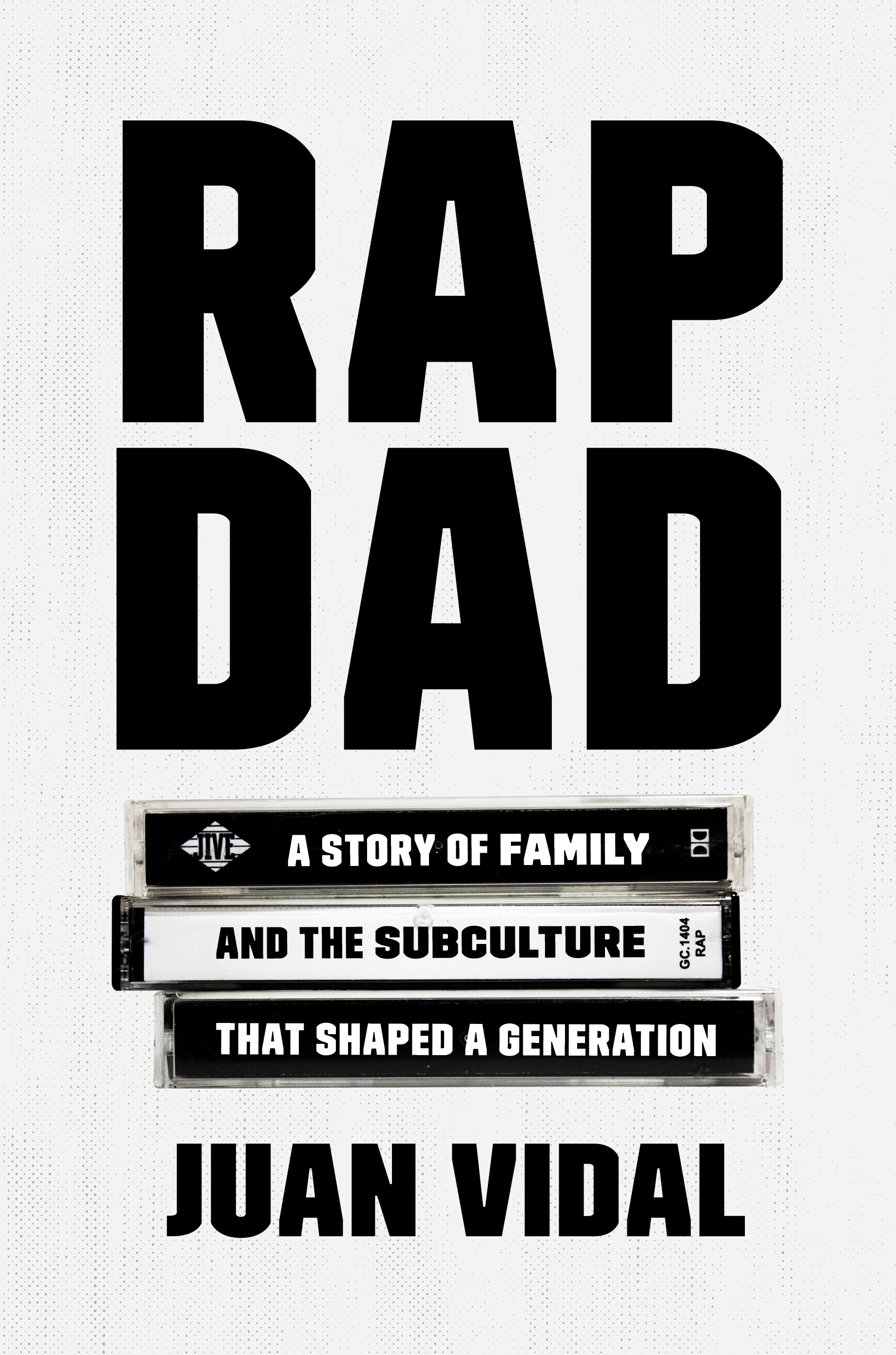 This article originally appeared on Noisey US.