When Zimbabwean rapper Awakiwe Sibanda first started seriously pursuing a career in music, she came up against more than the usual 'no one replies to my Soundcloud links dropped under viral tweet' barriers. Raised in the township of Makokoba, in major city Bulawayo, her family didn't think that she should try to be an artist at all. And her experiences as a young woman tended to be marked more by protecting herself than having the space to nurture her musical talent. "I grew up in a community where violence was the answer to everything," she told Zimbabwe's The Standard newspaper, in 2016. "You would see some girls being sexually harassed while others were being impregnated every day. Makokoba has the highest level of crime in Bulawayo."
But, as she said, she "turned all those experiences into music" and took on her stage persona of AWA – African Women Arise. We first covered AWA's story in a Noisey Raps video that year (below), and now she's back, as part of an all-female-identifying collective of artists known as GRRRL. They're basically a group of revolutionaries who'd rather build each other up than tear shit down, and make music spanning influences from Latin America, west Africa, southern Africa and the black and south Asian diasporas in the UK. Have a listen to recent single "Woyale" for a sense of what that sounds like. Formed in August 2017, the eight-piece group features: AWA, Brit and Mercury Prizewinner Speech Debelle, Ghana's Wiyaala, UK singer of Bangladeshi descent Sohini Alam, electronic artist Afrodeutsche, Venezuelan DJ BAME plus Brazilians Lei Di Dai – a dancehall queen – and the project's musical director, Laima Leyton.
Being a woman in music isn't always easy. Being one from a country where gender equality may be complicated by conflict and the strain of material poverty makes that even more of a challenge. And so, before GRRRL play a headline London show tomorrow and gear up to release an EP in June, we got a few of the members of the group to offer up their thoughts on a few specific questions. One, that asks why the world would need an all-female group right now, when we've seen that women artists can often be constricted by the "all-female" descriptor that focuses less on their talent than their gender identity. Two, how GRRRL members would react to the notion that their group could be seen as a gimmick. And three, what they hope GRRRL means to young women – and young black and brown women in particular.
Sohini: "Being female and on stage isn't enough"
Women have a long way to go in terms of gender equality. There are far too many ways in which men still dictate how women live their lives, and this phenomenon is not restricted to certain countries. In one form or another, the status quo is preserved not only by men, but also by women for various reasons. And so, to see multiple women supporting one another on stage and showcasing their talents in a way that is strong, confident, and happy is – to me – inspiring. With Laima and Hen at the helm, the rest of us get to infuse our life experiences into our singing. In neighbourhoods so rough that many people are afraid to enter, Lei Di Dai has enthralled audiences. Wiyaala, who shunned so many ideas of how she should look and behave, now has a street named after her in her village. AWA is bringing Zimbabwean rap to international audiences, and I get to sing about issues that matter to me in multiple languages the world over – these all point to instances which suggest that women can set out to do whatever they put their minds to.
If critics would accuse us of being a gimmick, I'd ask: 'A gimmick in which way? Because we're an all-female band? Because we're all of ethnic origins outside the "West"?' While being reduced to an exotic girl band might seem gimmicky to some, we each lead our own musical projects outside GRRRL, and when we work together, we don't abandon our musical styles; instead, we highlight them in ways that are complementary to one another.
Being female and on stage isn't enough. It is specifically the kind of females in GRRRL that makes a difference. Where else would you find a Zimbabwean rapper spitting with a Brazilian dancehall queen and a British Bangladeshi singing with a Ghanaian powerhouse on the same stage? I think of GRRRL as a collaboration between women of multiple musical styles and origins, as opposed to a manufactured sound that you might get in a more commercial project.
Wiyaala: "We're showing women from countries of conflict that there is hope"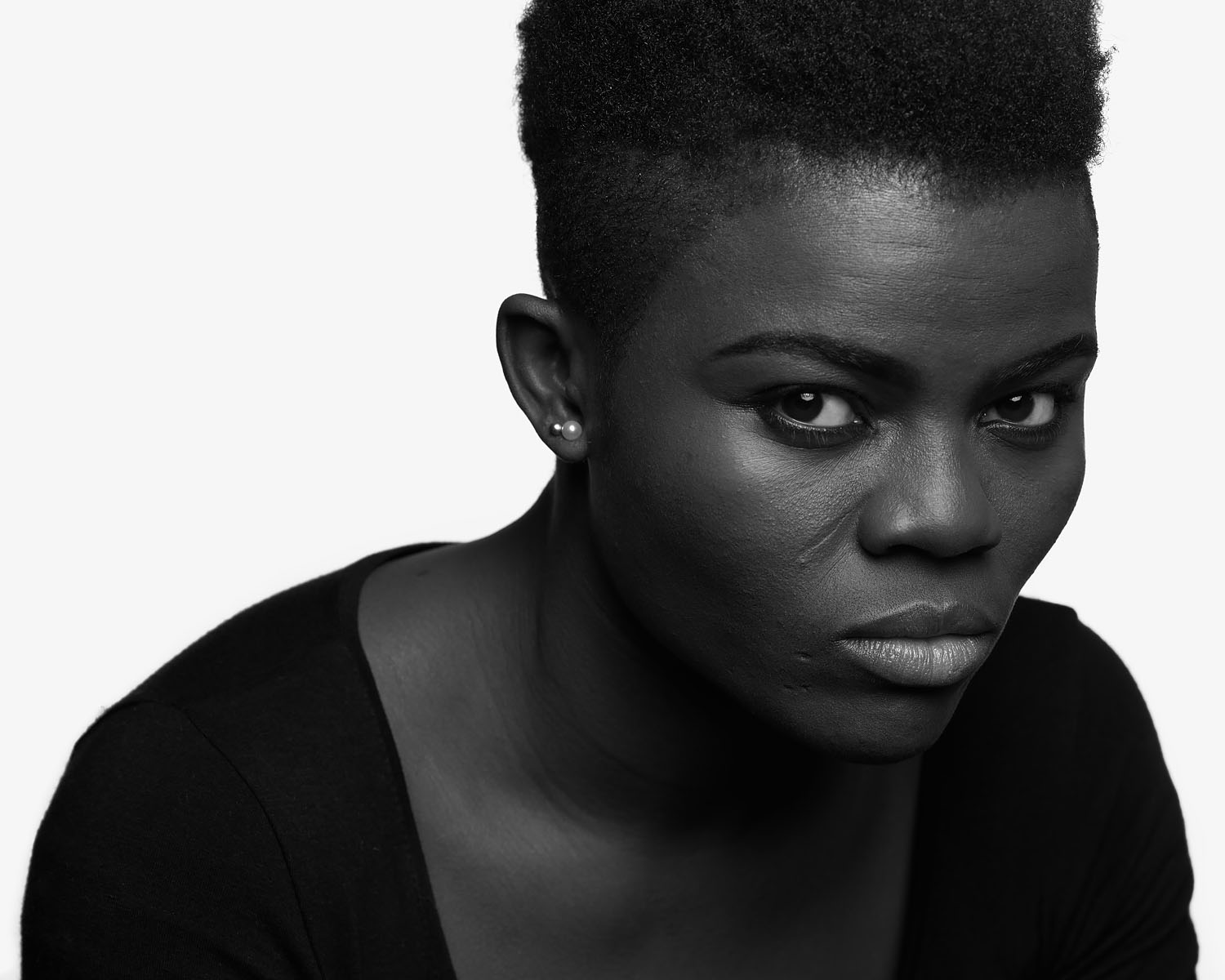 If the world needed the Spice Girls in the 1990s, then the world now needs GRRRL even more. Instead of an girl group manufactured in one country, we now have an all-girl band manufactured from around the world. The world is now more connected and GRRRL is a child of that connectivity, after all. But the difference is that our message is for women all over the world – especially those parts of the world where the girls have not been allowed into "the game". A world where child marriage and FGM are daily realities. A world where young women don't complete their education and have equal opportunities. Yes, in our GRRRL world, we are showing those young women from countries of conflict and denial of opportunity, that there is hope. The chance to break out and express ourselves as powerful women.
In terms of where I'm from specifically, a lot of people have a stereotyped idea of what Africa is like. We have 54 countries on the continent and we are all different! So, I have two jobs within GRRRL: being part of the team, and talso projecting my Ghanaian identity to the world. It absolutely fascinates me that I get to sing alongside Sohini from Bangladesh, Lei Di Dai from Brazil, AWA from Zimbabwe and Speech Debelle from the UK. But I sing and dance for Ghana, and I tell the world I'm doing Ghana!
Musicians are often the aspirational voice of the people. As you grow into the job and become better known, you start to realise that people, young people especially, can see you as standing for a particular set of values. So without being initially conscious of the process I have realised that many African girls now look up to me as someone who will encourage them to believe in a life where they will get to choose who they marry, where they will choose to get better educated, where they can get jobs that don't involve sleeping with the boss. I know first-hand of their challenges. I have beaten those challenges. That's what I want them to take away from GRRRL.
Laima Leyton: "With this band, the women decide everything"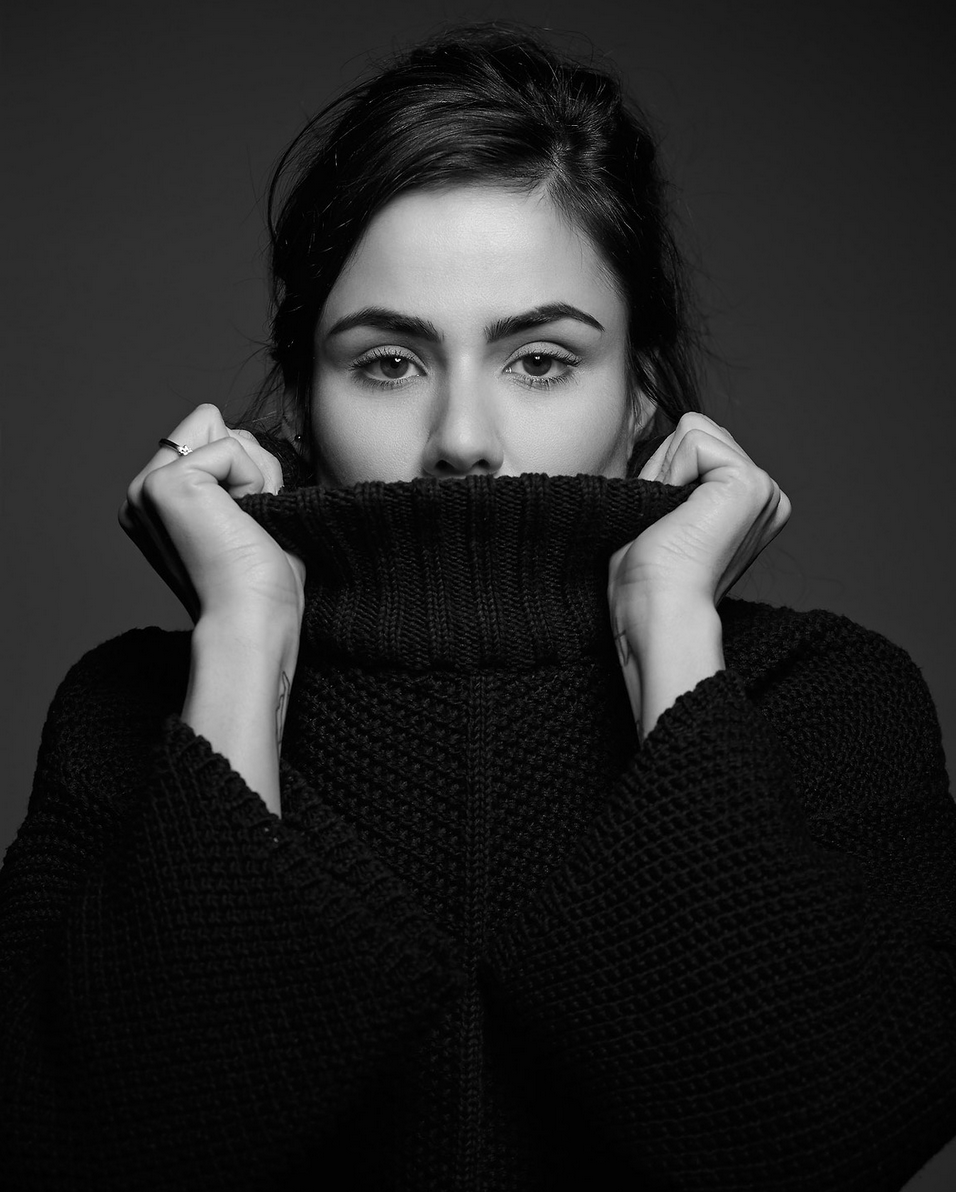 I think it's the less obvious things that matter most. GRRL is important for not only bringing women together for a special project, but the different dynamic you find within a group of women in such a male-dominated area. In most of the households I personally come from, which maybe different from the other GRRRLs', the women always make the decisions, but the men get credit for it. With this band the women decide everything, from technical to creative assets. As producers, DJs, sound engineers, agents and of course performers the whole set of women in GRRRL is what makes it different.
There may be a sense of lots of women working in the music business, because so many women occupy visible positions as performers – but behind the scenes, that's different. In GRRRL, most of the women are women of colour, from places of conflict and crisis. And that's particularly important. The messages and experiences they bring to the project aren't ones that typically get attention and, to me, that's amazing.
Lei Di Dai: "Women need to live their own stories"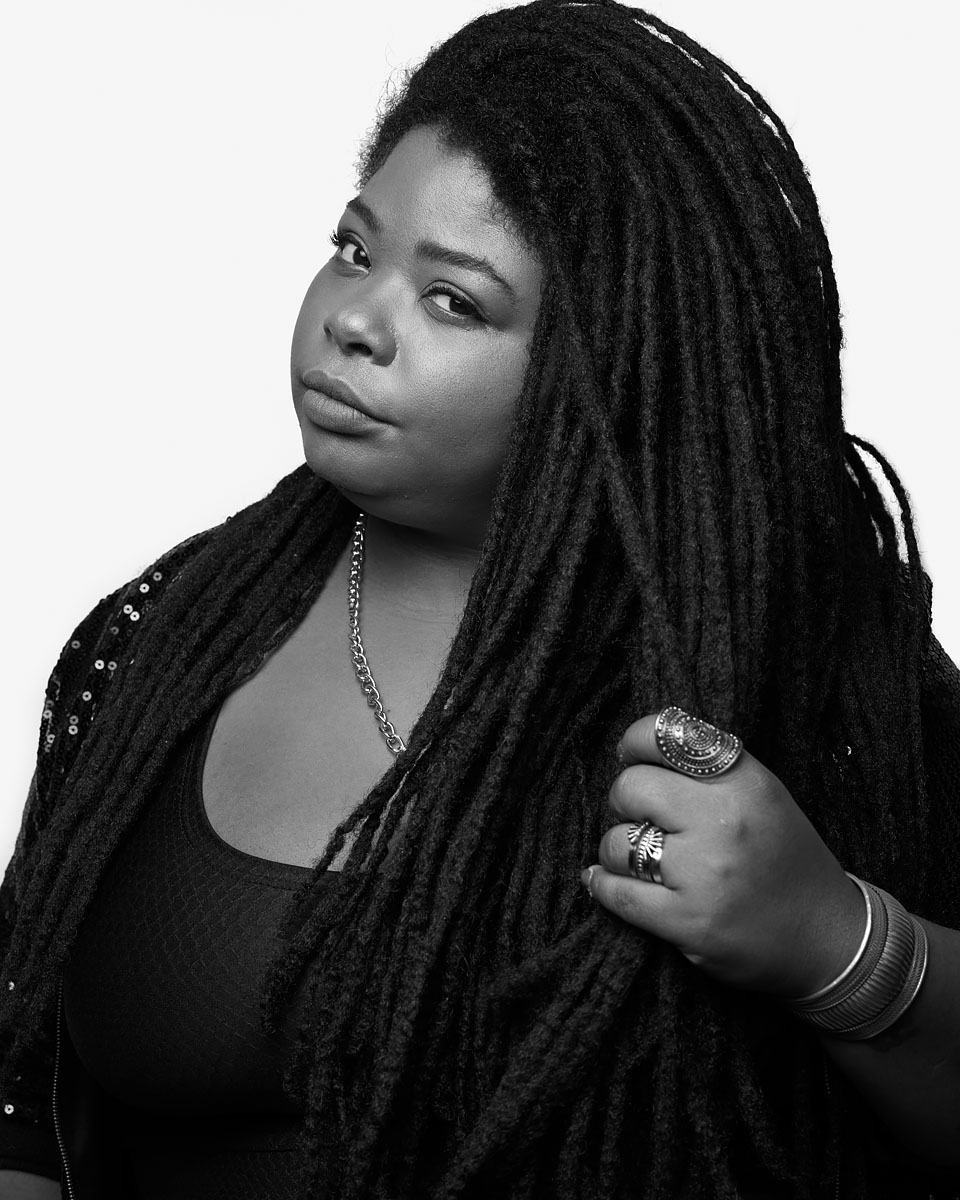 The world needs a collective like GRRRL because it's really important for women to join forces with each other. We can live the example of being in and from different countries, headlining festivals, bringing a feminine energy with us and supporting the idea of more women on event line-ups. Women need to live their own stories. And being part of this group allows me, in my own way, to give not only the women in the band but our fans the ability to do that.
AWA: "It's important for us to deconstruct the stereotypes that face women in music"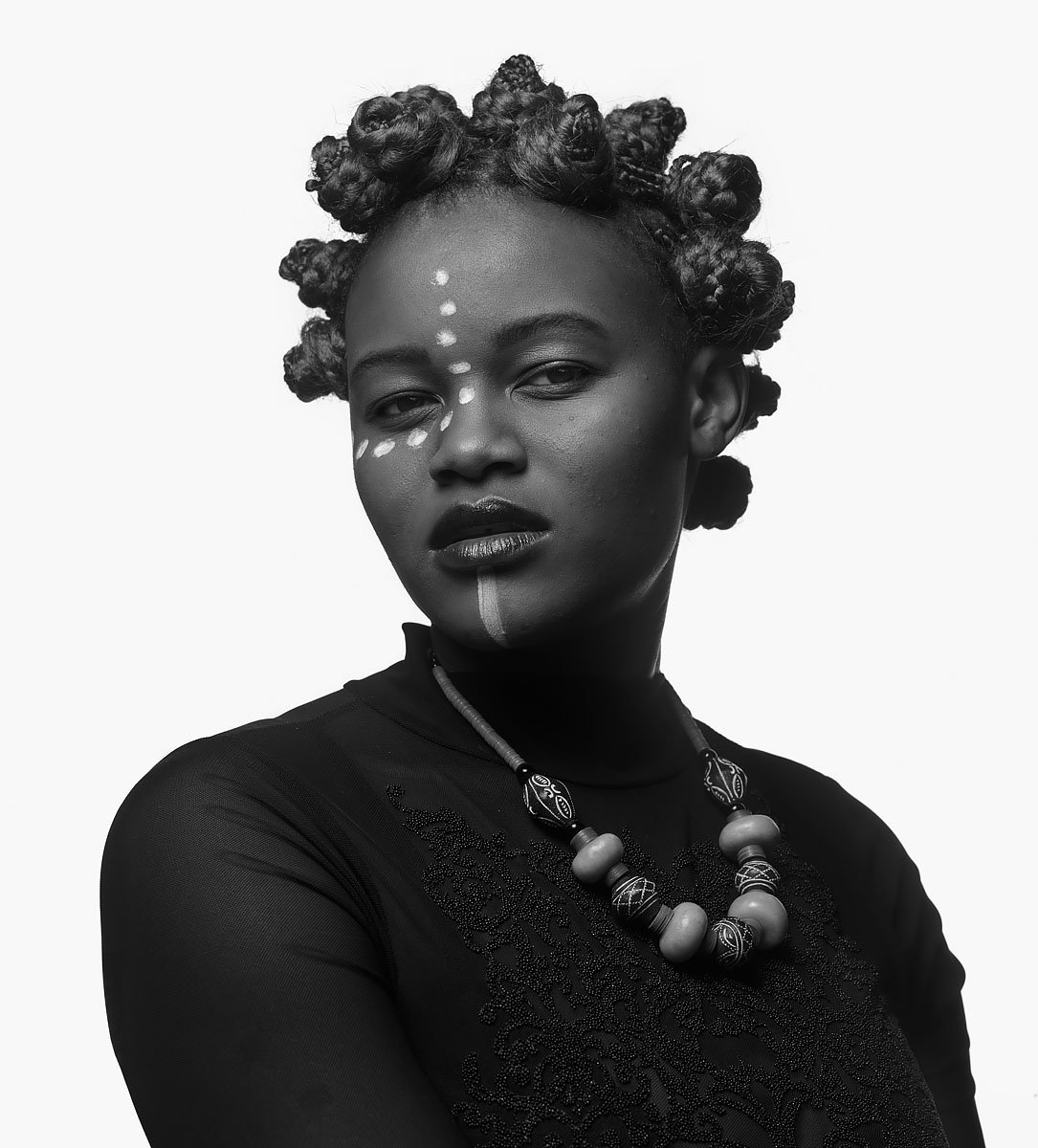 This is the perfect time to spread messages of love in the world, and GRRRL are spreading that message – of love and unity regardless of your race, background, religion, sexuality or culture. We are all from different cultures, speak different languages, have different religions and different sexual orientations but when we all come together, we say we are ONE. That unity among women is what we need to share with the world right now.
I've had a lot of positive feedback from women. Our group shows that it is possible for women to come together and work together – which is exactly what we must do and why movements such as GRRRL are so important. We want to encourage women to start all-female collectives and to do things together as women.
Specifically, we want to inspire women who find it hard to fit into male-dominated genres like hip-hop and dancehall. GRRRL shows women that it is possible to break these barriers and that it is possible for women to be powerful and to do their music in their own way. GRRRL stands up for women's rights – we want to inspire other women and inspire each other to continue fighting injustice with creativity. It's very important for us to deconstruct the stereotypes that are out there for women in the music industry but also in the world which say that women can't do 'x' or can't do 'y' because we can.
GRRRL play London's Archspace on Tuesday 10 April, before heading to Australia. Find out more on the In Place of War site.

You can find Tshepo on Twitter.
This article originally appeared on Noisey UK.