1980 was an interesting time for Italian Australians. In the same year that the Special Broadcasting Service (later SBS) started full-time multicultural TV transmission, including news and programs in Italian, American/Australian Joe Dolce released his novelty hit "Shaddap You Face", and in Adelaide a band calling themselves The Dagoes released their debut 7" "We Sell Soul" .
Meanwhile in Sydney, two brothers from a family of Italian tailors released Goodbye You Spaghetti Punks, an obscure DIY punk EP that contained songs such as "Lucky to Be Australian" and "Squeal Like a Pig".
Les and Peter Calvitto were music fans from a young age. By 1979 they were heading out every night to see live music and inspired by the growing punk and post punk scenes started The Flying Calvittos as a recording project. After Les saw the words "spaghetti punks" in an Italian magazine he came up with the album title Goodbye You Spaghetti Punks, in part to mock Australian punks and the rise of new wave.
Recorded at Groove, a milk bar come recording studio on Sydney's north shore, the five songs on the EP range from twisted Cleveland noise rock, (the Electric Eels' "Agitated" had been released a few years before) to burnt out Aussie murder punk jams. "Lucky To Be Australian" lists some of the tragedies to affect Australia around the time, including the Darwin cyclone, Granville train disaster, West Gate Bridge collapse and Hilton Hotel bombing, while the almost spoken word "Fastnet" is about the disastrous 1979 Fastnet yacht race where an extreme storm resulted in 18 fatalities off the Isle of Wight.
A review in the August 1980 issue of Sydney's Alternative Gig Guide describes the record as, "All in all a well recorded, entertaining record that has little ambition except fun and to that end it succeeds marvellously."

The band never played a live show, but the brothers remained a studio band for 15 years enlisting the help of friends to jam. Though the album has long been out of print Berlin label Insolito reissued it on vinyl late last year.

We tracked down Les to ask him some questions.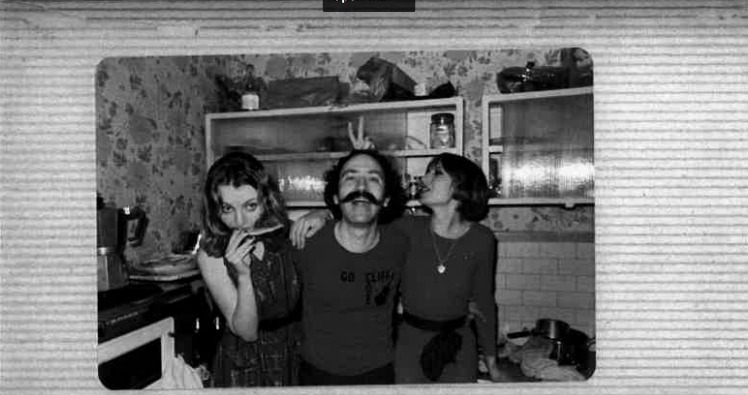 Noisey: Where did the Flying Calvittos fit in with music at the time?
Les Calvitto: My late brother and I were music freaks from when we were kids in the 50s. Being Italian in music, both overseas and in Australia has been a big thing way before 1980.
Who were the boys on the cover?
The four kids are, me and my brother Pete and our two cousins Steve and Pete. We are farewelling Uncle Joe dockside in our pre Beatles lapless tailored suits.
Was "Squeal Like a Pig" influenced by John Boorman's 1972 film Deliverance?
I hated Deliverance. "Squeal like a pig" was b-grade music phraseology.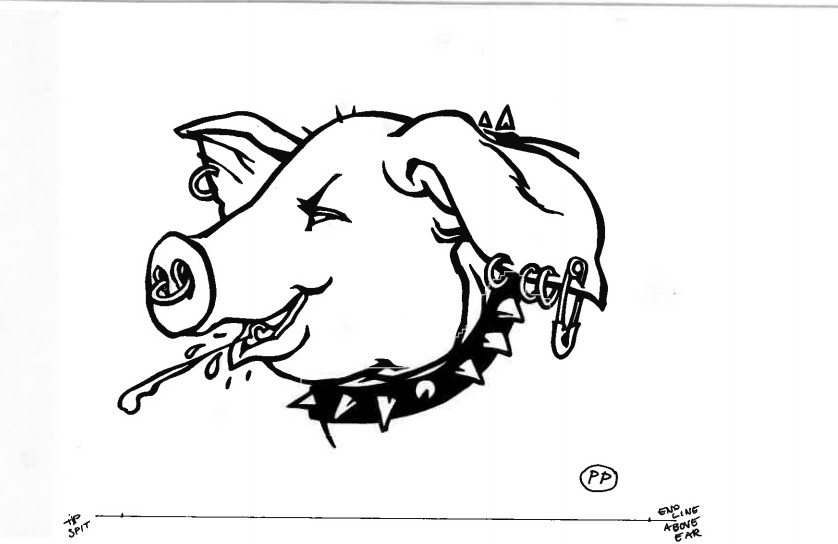 "Lucky to Be Australian" references the then Australian Prime Minister Malcom Fraser. What do you think of him?
Old Fraser sure did mellow. Even Gough Whitlam thought so.
Did anyone not get the satire of the song?
I don't think current listeners easily appreciate the satire. The rarity was the next attraction and then Rene [Insolito Records] said we made a masterpiece.
Did you play any shows?
We never played live. We just jammed a lot with great musicians who became old mates.
'Goodbye You Spaghetti Punks' is available now through Insolito Records.
Images provided by Les Calvitto