"Asking for help, in general, is maybe the most vulnerable thing you can do," Teddy Fantum, illuminated only by the blue Christmas lights wrapped around the pillar in my apartment, tells me bluntly. "I don't even want to be poetic about this project. It's simple. HELP ME. When I started writing this all from scratch, I had nothing else to say but those two words. I wanted to just, y'know, yell it from the fucking roof."
HELP ME—the 28-year-old Toronto rapper's flagship project—is set to release on February 15th(sinisterly planned to follow up just 24 hours after Valentine's Day). Earlier this week, Fantum cryptically revealed the cover art for HELP ME online. Almost instantly, a swarm of old acquaintances began flooding his inbox.
"Fuck these people. Where the fuck were you when I was basically killing myself over the last two years?" He says this while laughing, of course. Fantum is used to seeing his own struggles as a triviality at this point. Despite how aggressive that last thought might seem, Fantum is genuinely funny. Actually, he is impossibly hard to dislike. Within the first few hours of meeting him last October, it was clear that his dark and angsty branding on social media was more of a reflection of his alter-ego than it was of his day-to-day personality. Thus, it's less confusing that HELP ME looks and sounds like Hellraiser and Kid Cudi had some kind of antidepressant-fueled lovechild. The project is, as Fantum describes, a journal of his life the last few years, and a testament to his ongoing battles.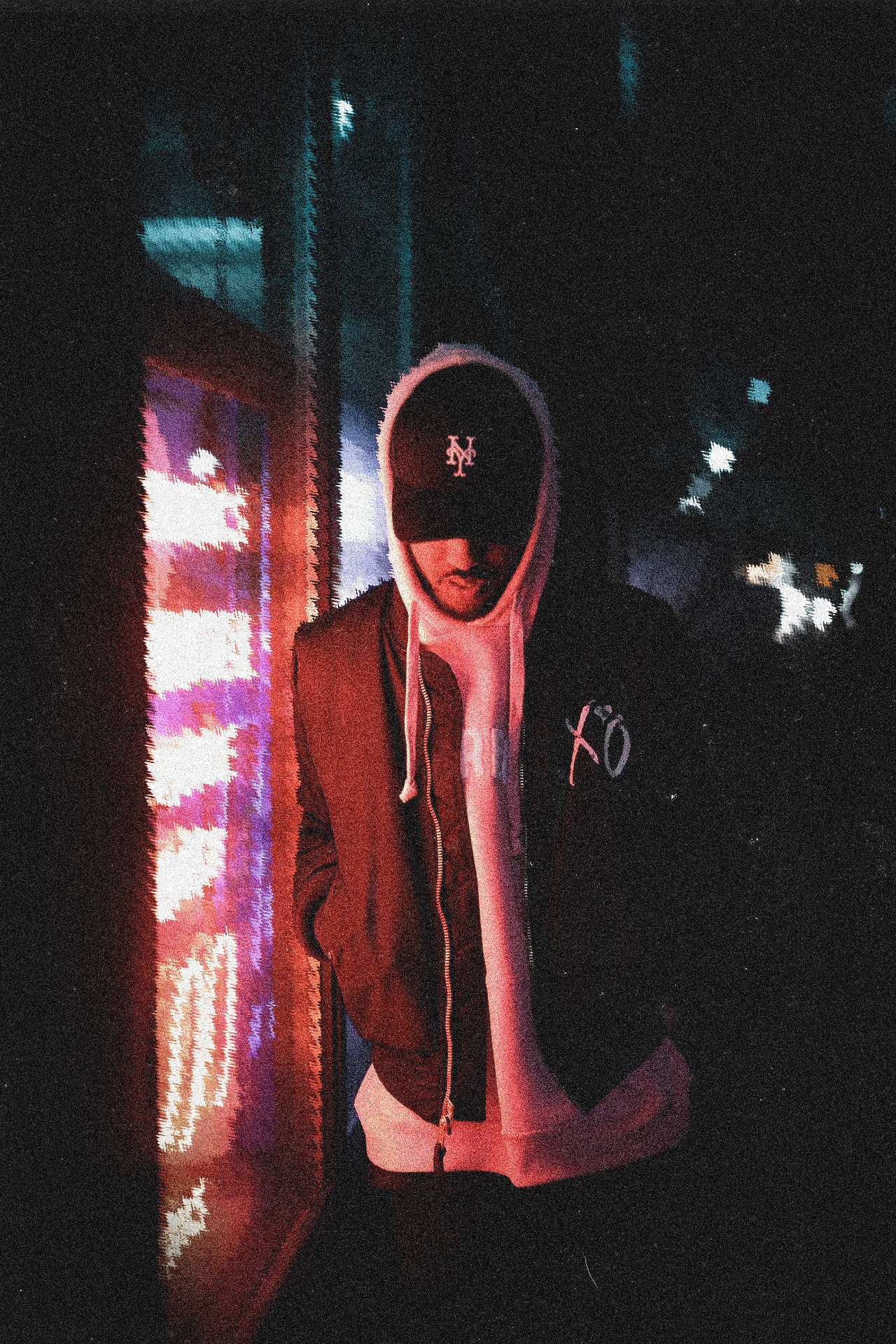 Fantum, a 6-foot-something 28-year-old with strong connections to fellow Torontonian Abel Tesfaye (The Weeknd) and his XO crew, has a background as nuanced and diverse of any artist in his category: born to two Ethiopian parents in Medicine Hat, Alberta, Fantum spent much of his early life on the road before ending up in Toronto at age 10. If there was ever the antithesis of an aggressive, dark, downtown Toronto rapper, Fantum would be the posterboy.
"I never fit in really anyway," Fantum tells me, pausing to lick and seal a blunt he had rolled, describing how his father's early hustle as an artist and painter in rural Canada taught him a lot about meshing with people who both looked and lived different than him. "It would be like...we'd be in a place for a few weeks, and then, 'All right, we're done here,' and then we'd hop in the van. Off to the next place. I never got to really just relax anywhere."
In the 1990s, Fantum got his first taste of the city's underbelly while living in the Esplanade—a neighbourhood near the waterfront with a knack for producing some of the city's biggest talent, and for cultivating a nighttime atmosphere more reminiscent of a Brooklyn hood than the soft Canadian fuzziness so often mischaracterized by people who don't live here. It's through the Esplanade and downtown core that he met Tesfaye—who Fantum says was neighbours with his cousin—and where he began to link up with future Kid. Studio video editor Red Barbaza—he would go onto being an integral part of the downtown art/music gang, DSTRY.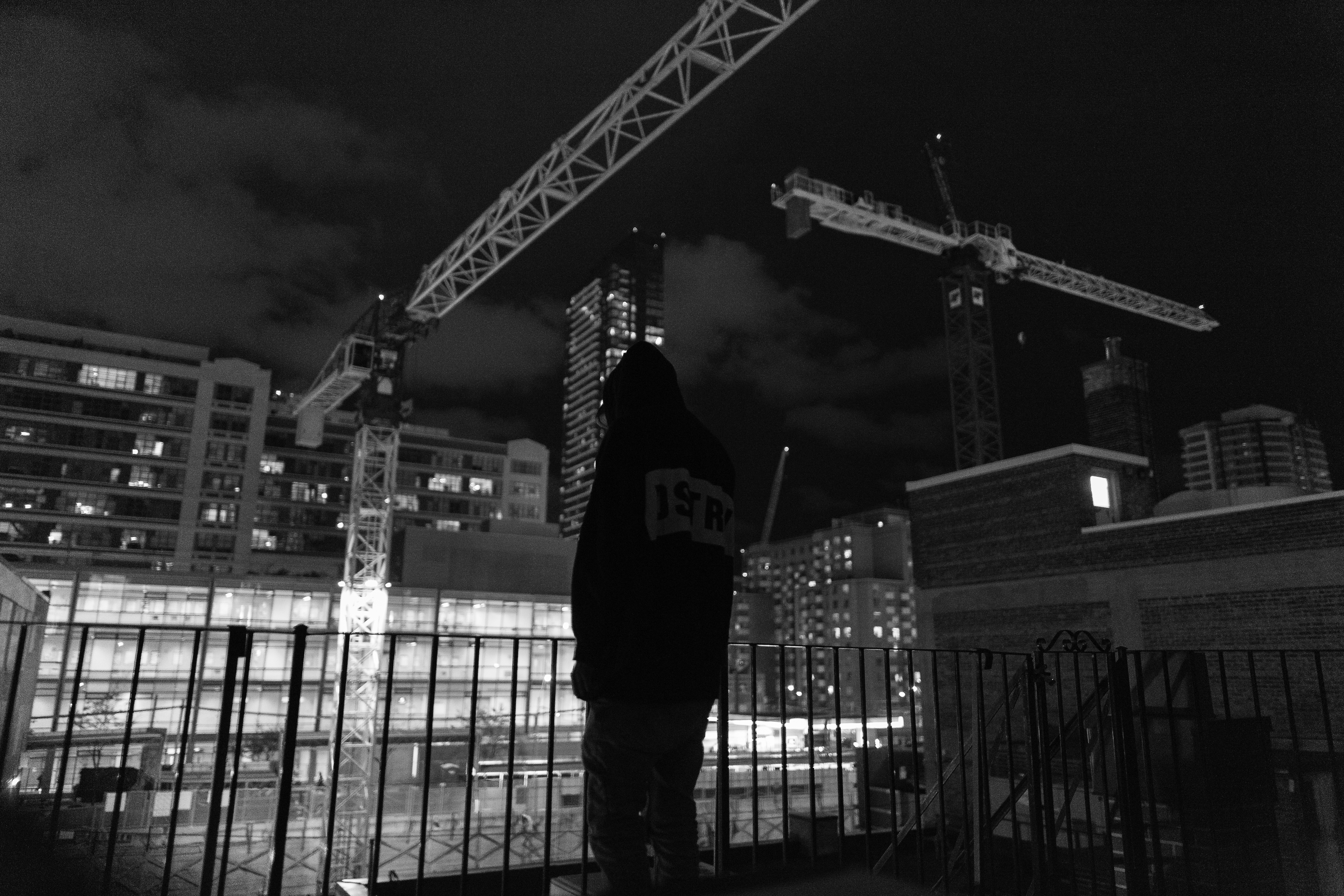 It's a cold January night, and Fantum and I are standing on the balcony of Ceremony (nicknamed CERE, the studio-turned-homebase of Toronto engineer and producer Saintfall), shaking from the nicotine and the sub-zero temperature. Flicking some ash off his jacket, Fantum tells me he's been recording music as long as he can remember, starting with corny raps and battling people at his high school as a teenager. Eventually, he began to spend most of his time locked in his room making beats and recording rhymes. However, it wasn't until 2011, when he emerged under the moniker TFHOUSE, that he began to take music seriously. Even then, Fantum says his sound wasn't a good mirror for how he felt inside. Aside from his constant grind DJing events and venues in the city with Kid. Studio director Christo Anesti, Fantum caught steady attention in the Canadian hip-hop scene after the release of a few mixtapes. Tapping into the "high guy-style wave" popularized by the likes of Wiz Khalifa, Fantum developed a cult following quickly. By mid-2012, he had both toured with Mac Millerand opened for a number of majors acts—The Weeknd included.

It was also around this time that Fantum began work on Limbo: a project that was meant to break the "artificiality" he had created as TFHOUSE. Yet despite working on Limbo for almost two years, it never came out. Quicker than he could keep up with, Fantum found find himself completely disillusioned with his music. Add the fact of having recently broken up with his girlfriend of four years, and getting major concepts from the project allegedly ripped off by other artists, Fantum says his confidence plummeted. "I sort of manifested Limbo. I mean, the title itself is like purgatory. I didn't know where I was going or what I wanted to do, and I had all these people relying on me, and I just couldn't bring myself to make the leap. I was actually caught in Limbo," he says, chuckling over an issue that used to torment him daily. "I was in a very dark place. Everything I knew about myself and who I was—how I was presenting myself to other people—felt pointless. It wasn't me anymore. I was ready to give up."
That's where Fantum met his other half—cheekily referred by him and friends as "Baredevil." In Fantum's mind, Baredevil is the darker half of him—the one that stays out too late and does too much—but also acts as the alter ego in his music. Much like Slim Shady once was to Eminem, the switch to Baredevil in Fantum's songs usually happens suddenly. Around one minute into "Drone" (one of the singles from HELP ME that Fantum released earlier this year), the rapper's flow switches up to that of a demonic spirit. "You'll never get down on my level," Fantum raps, and, with sharper cadence, "I think I sold my soul to the devil."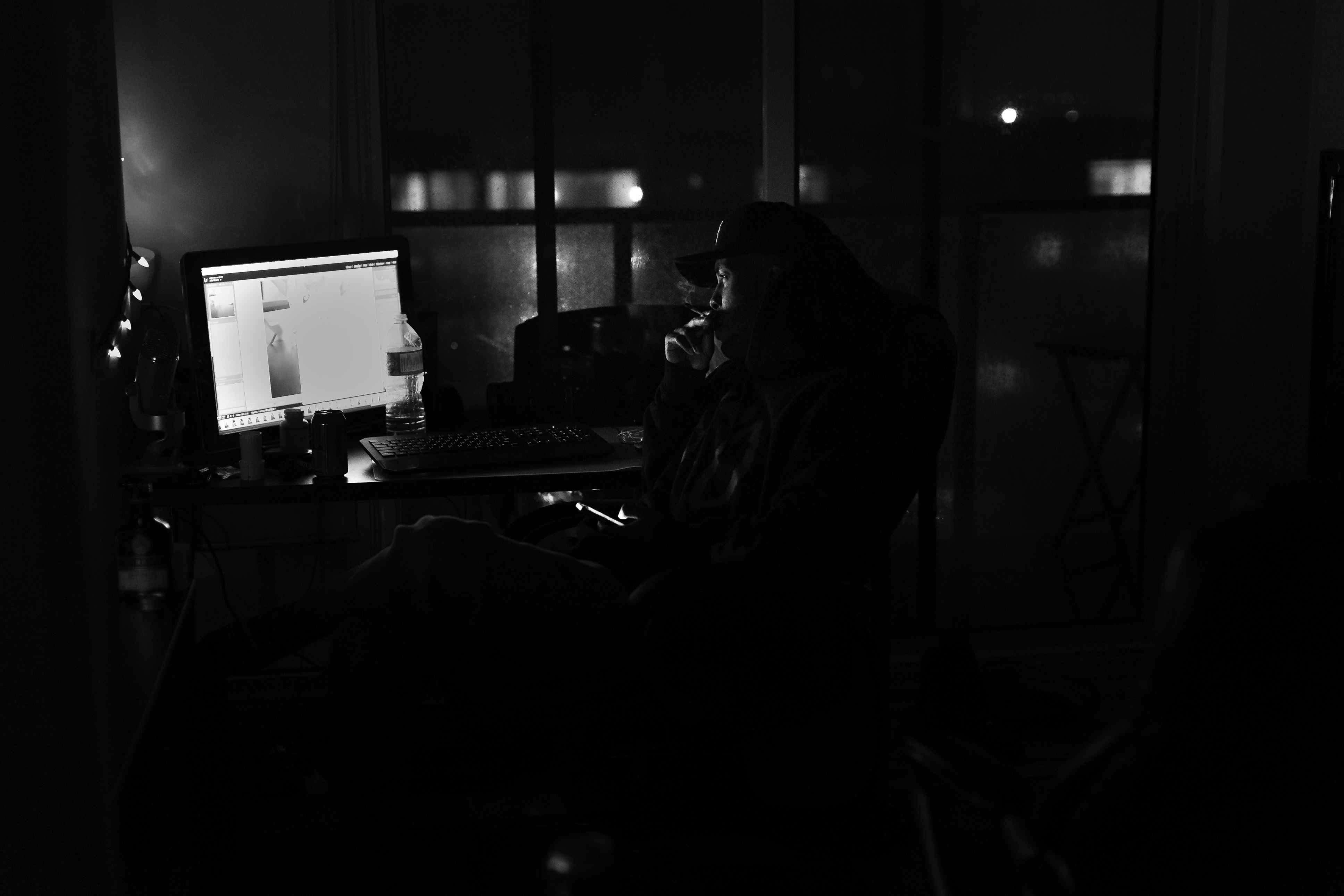 As Fantum's lyrics got more morbid, so did his headspace. A learning period for him, Fantum says he looks back on the summer of 2016 as "a black hole": drugs, parties, music, romance and no sleep. He says it's a sentiment that Toronto music built on—the idea that the best of our dark R&B and trap house anthems come from the depths of 3AM after parties. But while it's the devil inside Fantum that he says almost forced him out of music altogether, it's now the same part of him that has quite poetically become a place of strength for him to amplify the power of his art.

One way or another, Fantum tells me has learned to tame his demons for the better.
"Fear used to haunt me. I feared a lot of things. Being unsuccessful, not getting to become a rap star or whatever. Not creating the exact [music] I envisioned. All of that doesn't matter. That's not the objective anymore, it's not about the specifics," he tells me, smiling a toothy grin while pulling on the strings of his hoodie.
"Baredevil is a dark, dark part of me, and TFHOUSE was another part of me, but ultimately, Teddy Fantum is me...I don't want anything to define me but where I am now."
Jake Kivanc is a photographer and writer who still hasn't finished curating his 'Bible of Toronto' hip-hop. Follow him on Twitter.