Happy 4/20, my dearest friends! We made it. This week, we asked our readers to vote on the best way to get stoned and we're down to the last two—the championship round.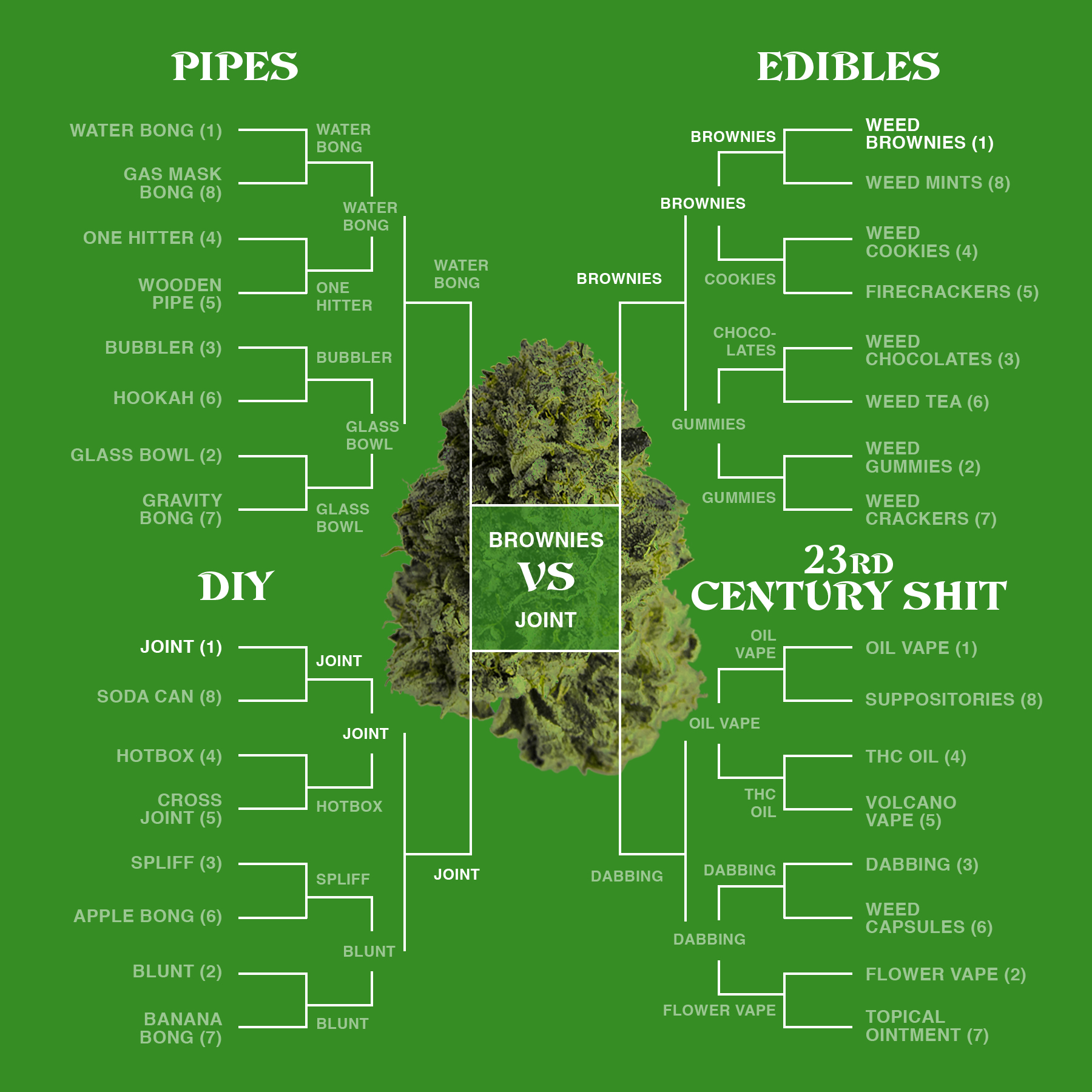 So vote now. Polls close at 4:20PM today. And then we'll finally know the best way to consume cannabis once and for all. It's a win-win for everyone.
Joint vs. Weed Brownie
Mazel!
Sign up for our newsletter to get the best of VICE delivered to your inbox daily.
Follow Eve Peyser on Twitter and Instagram.
This article originally appeared on VICE US.