Photo by Mark J. Rebilas-USA TODAY Sports
Pitchers and catchers report in about a week, and yet there's still a whole lot of baseball's offseason left to go. Plenty of free agents are still out there to be signed. Trades are still very much possibilities, too. There could be fireworks in the coming days, as the market finally seems to be coming unstuck.
What does that mean for the Toronto Blue Jays? What might they still be able to accomplish? How best can they set themselves up for success in 2018 and beyond? And how did MLB get here in the first place?
These questions and more are on the minds of Jays fans right now, meaning they're precisely the sorts of things we'll be tackling as we open up this week's edition of the ol' mailbag—so let's get to it!
And remember, if you have a Blue Jays question you'd like me to tackle for the next mailbag, be sure to send it to stoeten@gmail.com. As always, I have not read any of Griff's answers.
Should salaries be based on past performance or projections? It seems like front offices love projections when declining to pay proven veterans for their track record, but conveniently ignore them when choosing to underpay young talent because of small sample sizes.
Medium Talent
This really is the question of the moment, isn't it? Though it must first be stated that front offices aren't "choosing" to underpay young talent at all.
There are economic levers baked into the collective bargaining agreement between the league and the players—meaning that both the players and the owners have signed off on them—that artificially suppress the amount of money teams have to pay players in the early years of their big league careers. Not only are there now strict limits on the amounts that clubs can spend on their pools of draft picks and international amateur free agent signings, but players don't have any leverage to get paid more than the league minimum until they can take part in the arbitration process. And to do that they must first have three years of big league service (though a few players each year who have between two and three years of service, known as "Super Twos," will also become arbitration eligible). Arbitration itself is a method to suppress salaries, which are so tightly bound and guided by precedents that it's extremely difficult for players to extract more money from the system. For example, Roberto Osuna, after a picture perfect start to his big league career (95 saves, 6.1 WAR in 207.2 innings, 240 strikeouts, a career 2.86 ERA) not only was unable to break Jonathan Papelbon's 2009 record for first-time-eligible relievers ($6.25 million), he wasn't even able to win his case; last week he lost to the Jays, having asked for $5.8 million, with the club arguing for $5.3 million. But at least arbitration is a start. And by the time a player gets near the end of the process, they're sometimes even able to get paid at something close to a market rate, like Josh Donaldson making $23 million in 2018, for example.
After a player has amassed six years of service time in the big leagues, he's eligible for free agency. It's at that point that your question really comes into play, and where the players' current mess begins.
Donaldson is a great example. He is without question one of the greatest players in the game—since 2013 only Mike Trout has produced a higher WAR among position players—but he's also going to be over 33 years old when his next contract begins. What should he get paid?
The simple answer is that he'll get whatever the market will bear—whatever teams think he's worth. But the problems for players now (especially players not hitting free agency until they start to approach their mid-30s) is that teams simply don't see the value in paying players like that, the way they used to. Personally, though, I don't think it's so much that they used to pay players for past performance and now they won't, I think they were always thinking primarily about what a player was going to do in the future. My best guess is that now a couple key things have really shifted: one, that teams are more wary now of the aging curve than they've ever been (in part, I think, because we're seeing more and more data each year untethered from the "steroid era," and in part because front offices are getting more and more sophisticated with how they handle and believe in data). And two, because the Competitive Balance Tax ("CBT," often referred to as the luxury tax) is more punitive than ever. A few years ago enough teams were less wary of the aging curve on, say, Albert Pujols or Prince Fielder, and less wary of what having to pay them huge dollars for unproductive decline years was going to do to their ability to remain competitive—there was a market for their services that was willing to offer eight or ten-year contracts. Teams today are simply not willing to do that, and another big part of it is the fact that mega-deals like the Fielder and Pujols contracts got so ugly so quickly. Statistically, Pujols was the worst position player in baseball in 2017, both per Fangraphs (-2.0 WAR) and Baseball Reference (-1.7 WAR), and he's owed a guaranteed $114 million over the next four years.
The game's entire economic system is a mess. Teams heavily value young players (both for performance reasons and because their salaries are so dramatically suppressed) and are strongly discouraged from spending too heavily on aging players (both because they're worried about guaranteeing too many years due to the aging curve, and because they're worried about guaranteeing too much money because of the CBT). It probably also doesn't help that right now several teams seem particularly disinterested in being competitive, which was the spin the MLBPA was trying to push on Tuesday for the problems of a system that's largely of their own creation. I don't particularly like seeing the owners holding their wallets and the players' share of the game's revenue shrinking, but I don't think it's as simple as greedy owners colluding, or front offices "conveniently ignoring" whatever it takes to keep pay low. The sorts of veteran players now seemingly getting the short shrift liked the league's economic system plenty for a long, long time, and made a lot of money off it—much of it at the expense of draftees, minor leaguers, and young big leaguers who were cut out of the picture—but it seems that they and their agents and their union failed to see just how significant the tweaks to the game's economic structure over the course of the last few CBAs were going to be. And how disciplined teams were becoming as the last vestiges of the league's pre-modern era fell away and it became so much more purely a data-driven modern business.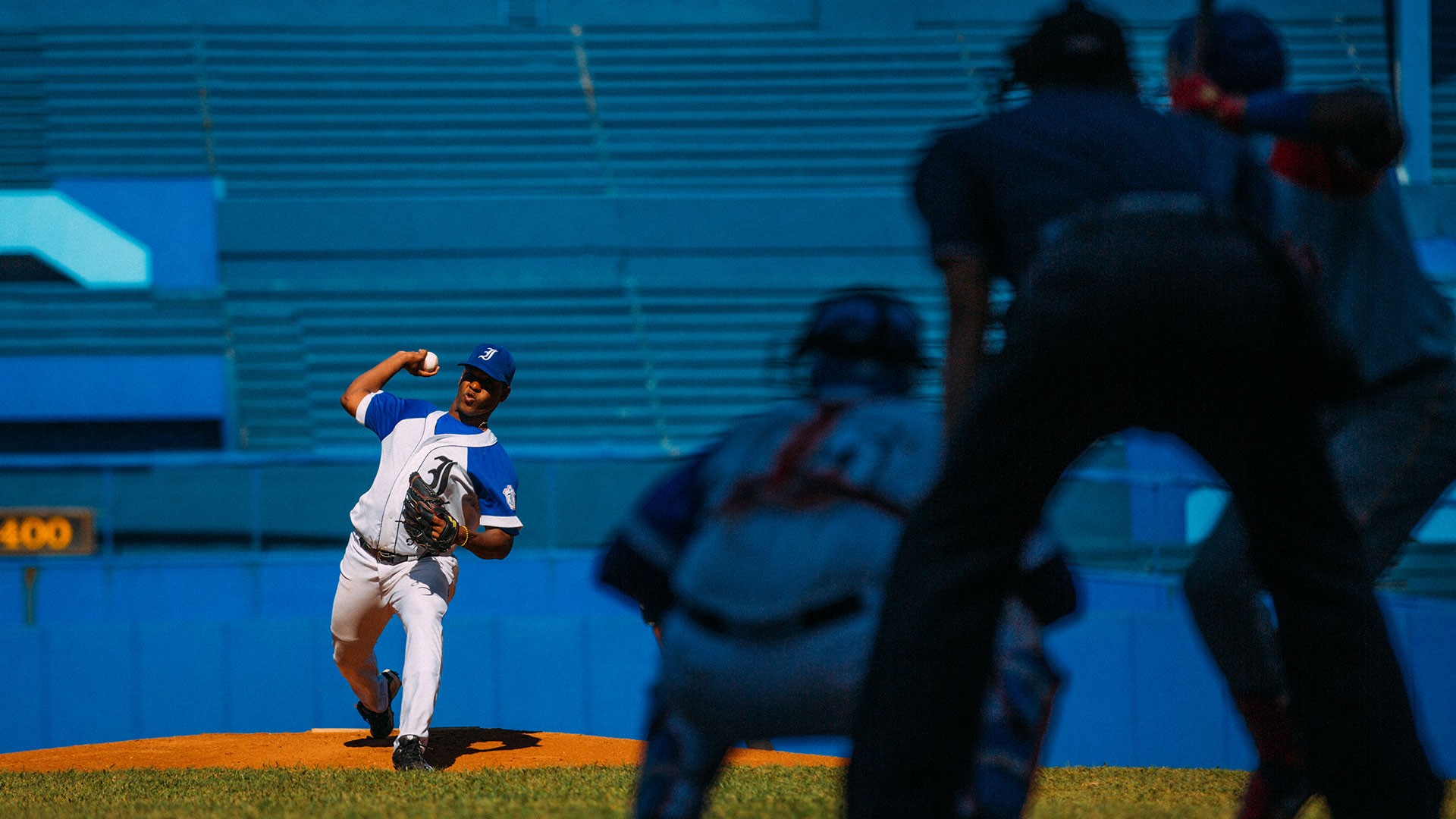 So... to answer your question, it doesn't bother me much if salaries aren't just rewards for past performance (though if a team wants to reward a player by just paying him a fair amount and not playing ruthless hardball at every turn, that's very OK by me), but it bothers me if the players aren't getting their fair share of the profits in a league that's awash with cash. And right now, with the way front offices think, and the system the players have allowed to be implemented, they're just not equipped to do that. Something's got to change, and hopefully the owners recognize this before there has to be a labour war to do it.
---
Think the Jays are going to go to market for a No. 5 starter or try out Biagini in that role? If the former, who do you see as a good fit? If the latter, do you think we need to add another reliever to take Biagini's hole in the bullpen?
Super Eagles Fan #1
A couple weeks ago I saw on my Twitter feed that Shi Davidi of Sportsnet had been speculating during a radio hit that the Jays might want to give Biagini a real shot as a starter, and might not be so inclined to bring in an extra starter to block him. I really hope that's not the case, and not just because Biagini's turn in the rotation in 2017 didn't go well. I think Biagini's got the arsenal to make it work as a starter, and that there's maybe some upside that another offseason of commitment to getting himself in shape for the 200-inning grind could still bring out. But they went that route and it didn't work out for Biagini. And if someone ahead of him in the rotation were to get hurt, now they're dipping into the Ryan Boruckis, Taylor Guerrieris, and Thomas Pannones to the world to fill the gaps. Those guys are talented and intriguing, and at some point are going to get their shot, but it doesn't have to be so early into 2018. Both J.A. Happ and Marco Estrada are set to be free agents at the end of this season, meaning that, looking ahead to 2019, the Jays are looking at rotation spots going to three unknowns—and that's assuming that both Marcus Stroman and Aaron Sanchez are healthy at that point. They could cover that internally, but they'd be much better off, both this year and next, if they could bring in someone like a Lance Lynn or an Alex Cobb to fill out this year's rotation and give them that much more certainty going forward.
With the way the market is going, it feels like there's maybe even a little more optimism that the Jays could see someone like those two fall into their price range, too. But I'd caution fans not to get too excited about those possibilities—a third baseman like Todd Frazier having to settle for only two years and $17 million is one thing, but plenty of teams could still use pitching upgrades. Working in the Jays' favour on this is the fact that a bunch of big-spending teams seem like they're through with spending this winter, and that a bunch more seem to actively be choosing to be bad. So it's not impossible that they might land one of these guys, but if I had to guess I'd say it's more likely that they end up with someone a little less appealing, but who at this point probably won't require more than a one-year deal—someone like Andrew Cashner, Jason Vargas, Chris Tillman, etc.
They did seem to be serious about adding CC Sabathia before the big lefty decided to return to the Yankees, so I'd be surprised if they didn't add a rotation piece of some kind.
---
Hi Andrew,
When evaluating a player by WAR and wRC+, if a player's WAR is 0 or below and their Wrc+ is well below 100 can you generally say they are not a good use of a space on the 25 man roster (with certain exceptions like backup catcher)?
Steve
I mean... sure... generally, yes, that's a fair enough rule, I suppose. I'm obviously not going to say that you especially want guys who produce so little. But I also would warn against just assuming either metric is perfect. A player who gets on base a lot but has such little power at the plate that he ends up with an ugly wRC+ can still have value. A player's overall wRC+ might look bad, but he could have a lot of value in a particular split—against, say, either right-handed or left-handed pitching. A player might be dragged down by poor defensive numbers in one metric—like UZR, which is the defensive basis of Fangraphs' version of WAR—but might grade out a whole lot better by DRS or any of the Statcast-based numbers.
Cases where a zero WAR, well-below-100 wRC+ player is better than those numbers sure are probably going to be pretty rare. But I think the bigger point is that to really use those numbers it's important to think about their components.
---
Dear Andrew,
This may be negative, but let's assume Morales, Tulowitzki and Pearce are with us at the start of the year, play a lot, stay healthy, but all perform badly to the point where mid-season, they are clearly dragging the overall team performance down. How does the team react? Keep playing them because they are paying them a lot of money? Sit them and use someone better either internally or externally? Dump them or try and trade them (difficult) and eat salary? I hope they all have a great year, but I just wonder how the team would deal with expensive and veteran under-performers. I know we played Jose Bautista all year in 2017, but his situation was somewhat different (lack of outfield depth, sentimental reasons).
Thanks,
Rob
I think each case is quite different, to be honest.
Pearce might not make it to Opening Day. Even if he does, he's in the last year of a not terribly expensive deal and has a number of guys already in the organization who could quite easily take his place. I don't see there being any case where the Jays let a lack of production from him go on for too long unchecked.
Morales probably has a little more rope. He's got that extra year on his deal, so just walking away is going to be that much tougher. But surely that's what it's going to come down to, because if a guy like Todd Frazier can only get two years and $17 million in this market, the two years and $23 million still owed to Morales just isn't going to have appeal to other teams unless he actually starts hitting again. That said, it wouldn't be unprecedented to see the Jays just cut bait on him—the A's did it with Billy Butler at a similar point, contractually, a couple years ago. But based on his exit velocities (in 2017 he had the 11th best average exit velocity among 296 batters with at least 190 batted ball events) and his success hitting from the right side (a 148 wRC+ against left-handed pitching in 2016, and a 165 mark in 2017), I don't think they're going to rush into anything with Morales. There's upside there, beyond what he showed in 2017 at least.
Tulo, though, is going to be a lot tougher to remove, if that's what the situation warrants. He was once one of the true greats of the game, he's a veteran here, a clubhouse leader, etc. Not that Morales and Pearce aren't some of those things, but I think Tulo's clearly on another level. And, of course, he's still got three years and $58 million owed to him. He's not Jose Bautista, in terms of being a franchise icon here, but I still think he'd get something resembling the Bautista treatment in your scenario.
---
Do you think Vlad Jr will stick at 3b?
Shawn
Nobody who's paid to know that sort of stuff seems to think he will, so why the hell should I?
OK, OK, maybe it's not quite as simple as "will he or won't won't he?" As was written about him in the top 100 prospects list at Fangraphs (which came out this week, ranking Guerrero the third best in baseball), "whether Vlad Jr. settles as a fringey third baseman or a first basemen/designated hitter is up for debate." The bigger, more important question, seems to be just how long he will stick at third. I mean, he's not moving off the position tomorrow. He'll most likely stay there all year—and I only hesitate to say he'll definitely be there all year because there's at least a small chance that he'll come up to the big leagues at some point while Josh Donaldson is still with the club. He might even give the Jays a bunch of years at third—shit, Miguel Cabrera has played nearly 700 games in his career at third (which was about 300 too many, but still!). But eventually he's going to have to go elsewhere.
Ideally it will be later than sooner (the Donaldson question notwithstanding). The beauty, though, is that it mostly doesn't really matter when or whether he sticks. If his bat is everything everybody seems to think it can be, he'll be great no matter where they put him. And if the bat isn't what we expect? His defensive abilities aren't going to save him, the Jays, or a whole lot of Jays fans, from a whole lot of disappointment. It's the bat that matters.
---
Hey, Griff.
If J.A. Happ has another Happ-ish season of being a decent middle-of-the-rotation guy, does he get a qualifying offer? (Assuming he's not traded mid-season, of course.)
Thanks,
Darragh
I think so, yes. Ross Atkins, speaking in a recent interview with Ryan Di Francesco of Blue Jays Nation, had high praise for Happ, saying that he's "unbelievably hard-working and focused. He has minimal distractions in his life, in his approach to professional baseball and is in my opinion, one of the more underrated starting pitchers in professional baseball."
If that was sincere, I think they'd be very alright with the idea that a qualifying offer might land them Happ on a one-year deal at something like $18 million. That's a lot—that's pushing the limits of Happ's worth, I think. But I think they could work with that or, maybe even more likely, could use it to negotiate a two-year extension at a more favourable rate, like they did when they gave Marco Estrada a qualifying offer following the 2015 season.
You can send Andrew Stoeten questions for VICE Sports' Blue Jays Mailbag at stoeten@gmail.com, and follow him on Twitter.