This article appeared on VICE Arabia
Every day, university students in North Sinai, a province in north-eastern Egypt, have to deal with the sounds of gunfire, heavy-handed police checkpoints and the constant threat of bombings just to get to their lectures.
The province is home to approximately 100,000 students split across two universities – the government-owned Suez Canal University and the privately owned Sinai University. Many students from cities nearby choose to study in the area simply because there aren't a whole load of options for higher education in the wider region.
Over the past six years, ISIS-affiliated fighters have escalated their attacks against the Egyptian military, often right in the heart of Sinai. The terror group's operations here began in 2011 with the systematic bombing of oil pipelines that pass through the area into Jordan and Israel. In May of 2012, ISIS started directly targeting the military. As a result of those attacks and the army's counter-strikes, hundreds of locals were killed and thousands displaced.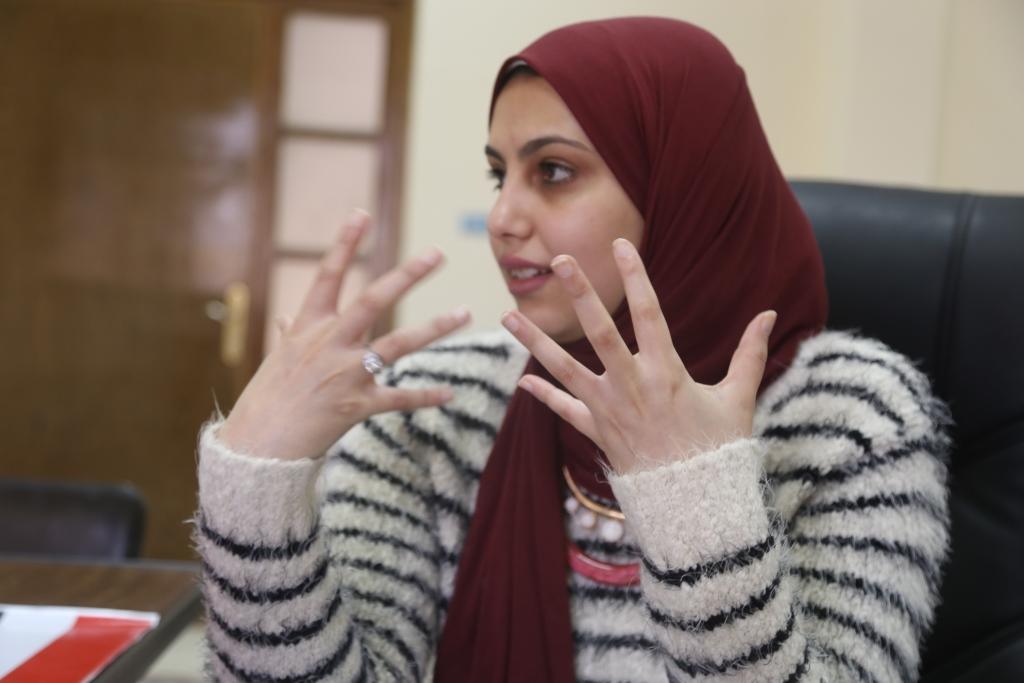 "I've been studying at Sinai University for four years," Media student Khuloud tells me. "In that time I've experienced some of the worst days of my life. It's hard for outsiders to appreciate just how difficult it is to study when you're constantly under siege." The 21-year-old was born and raised in Mansoura, around 300 miles west of North Sinai, but lives in Sinai during term time. "You leave in the morning without knowing whether you'll make it back in the evening," she adds. "We've had to perform the absentee funeral prayer three times last year, in honour of killed classmates. It never seems to end."

Khuloud says she often feels humiliated by aggressive police officers when traveling back to Sinai after spending time at home with her family. "Most university students are expatriates so they're treated pretty well, but we Egyptians are abused and humiliated at checkpoints," she explains. "On the days that I go back to school in Sinai, I leave at 6AM so I can catch the ferry that connects the two parts of the Suez Canal before noon, then wait at least three hours to cross into the eastern bank. At a checkpoint my suitcases will get routinely searched and emptied – it's a complete waste of time, only for the same thing to happen at the next checkpoint further down.
"We're all living in a constant state of fear. Armoured vehicles patrol the streets all the time. I've seen masked gunmen run by, and watched Egyptian soldiers being killed in broad daylight."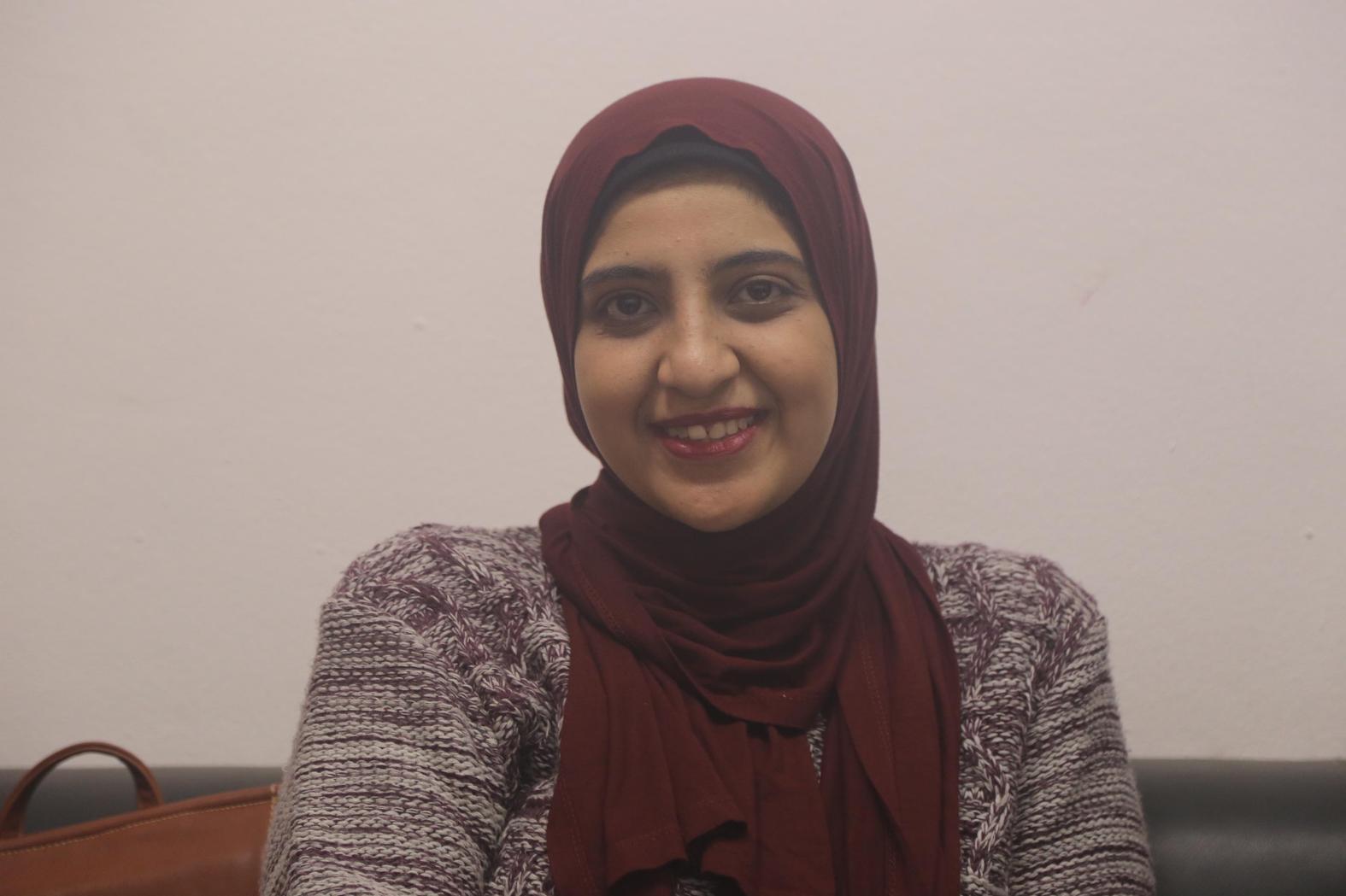 Media student Roqaua tells me: "Apart from the daily threat of violence, what's also really annoying is that the internet and communication networks are constantly being cut off either during military operations or as a result of ISIS attacks damaging the infrastructure. Since I do Media Studies, that makes it really hard for me to get anything done. When something goes down, there's no way of contacting our families to let them know that we're OK. Some people have started sending letters home, while others ask taxi drivers to help contact their families and let them know that they're alright. If something happened to me, it would take two days for my family to find out."
"As part of the programme, Media students are supposed to produce newspapers or documentaries, but you can't just walk around the streets of Sinai holding a camera – it's far too dangerous," Roqaya adds. "And when we leave home at the beginning of the term we all say long, emotional goodbyes to our families, like we're soldiers heading off to war. Our fears don't just stop when we return home safely – I'm haunted at night by what I've seen during the day. I don't know a single person who hasn't been emotionally affected by the conflict."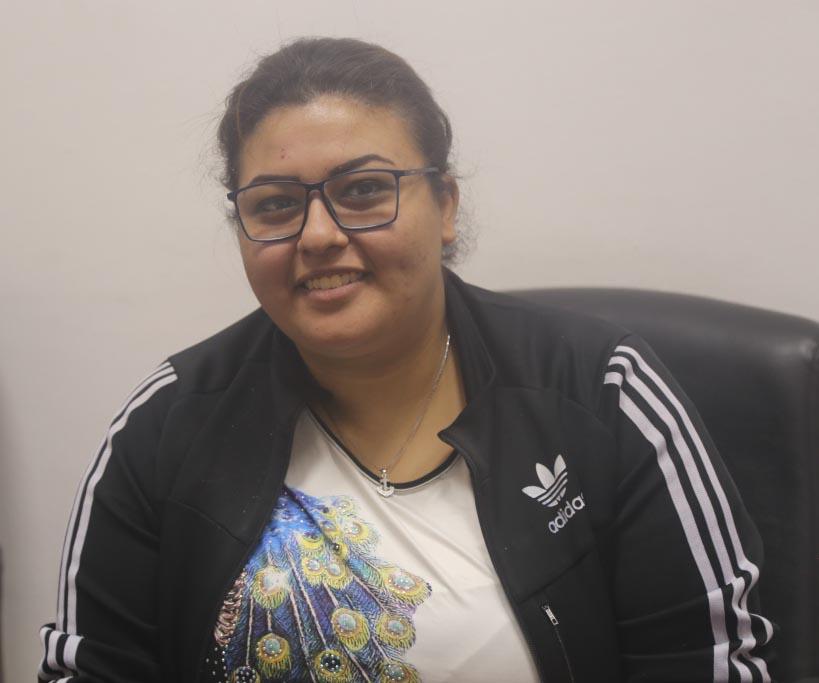 Justina, a 22-year-old Pharmacy student at Sinai, has lost a number of friends in terrorist attacks in recent months. She remembers Mohammed Rashid, an Engineering student, and his sister, a fellow aspiring pharmacist, who were both killed in a roadside bomb explosion.
Except for attending lectures, Jamal Eldin very rarely leaves his halls. He can't really afford to – the frequent and lengthy breakdown of the area's communications system means he often doesn't receive the monthly allowance his family sends him from Kuwait. The thought of graduating soon, he tells me, is what helps him get through. But with his family so far away, he's grateful for his Egyptian classmates, who are always willing to share what they have with him and help him navigate local tensions.
Most students I speak to are angry about the poor treatment they say they receive at the hands of the military. Alaa explains how he was arrested at a checkpoint one morning on his way to lectures: "Security officers asked to see my papers and I showed them my university ID, but they still decided to arrest me." From there, he was handed over to the special anti-terrorism security forces, who detained him for two nights without explaining why or giving him the chance to contact his family.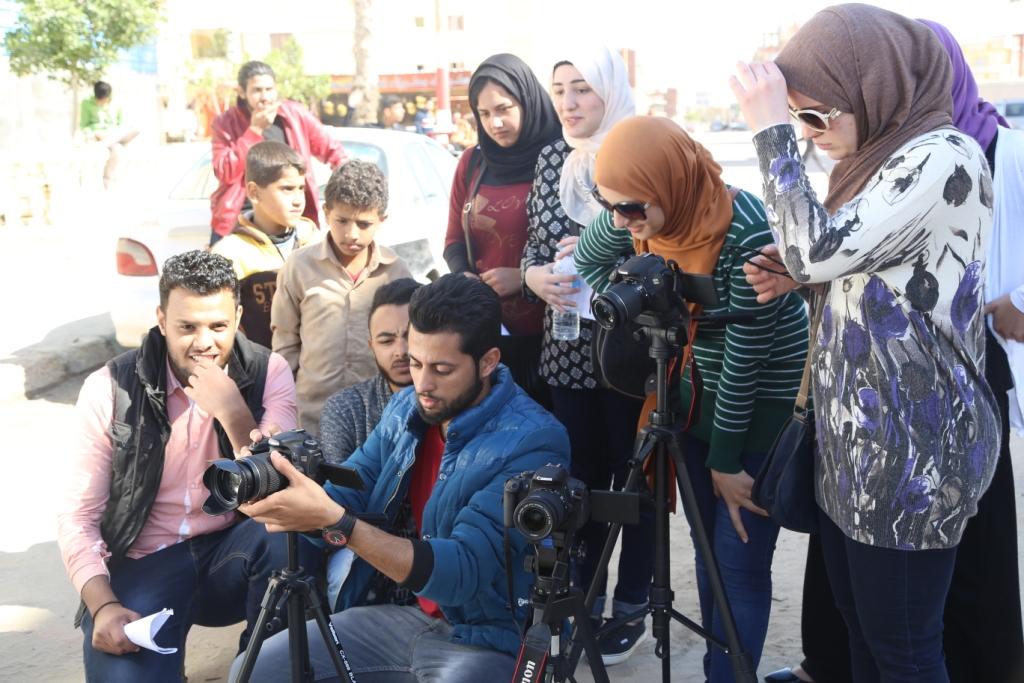 Despite this, Alaa considers himself lucky – he knows a lot of people who have been detained for much longer in far worse conditions. People here believe that locals are often treated worse because they are seen by the army as more likely than expats to be potential ISIS fighters.
Even though Asma's family only lives 30 minutes from the university, the 20-year-old – like many of her classmates – decided to live on campus to avoid the often dangerous commute around the city.
"Before I moved here, it would take hours to get through all the security checkpoints," he says. "I would often just get out and walk the rest of the way."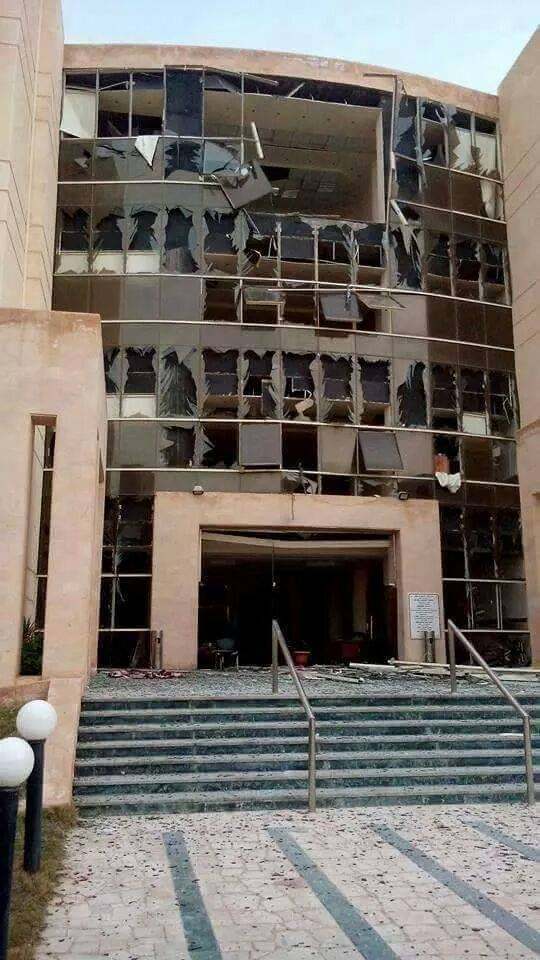 But no matter how many precautions students here take, it's hard to completely avoid the constant danger; just a few months ago, part of the main university building was destroyed when one of the nearby security checkpoints was bombed.
"We all experience the same suffering – students and teachers alike, only we feel responsible for our students' safety," says Amal Nasruddin, Head of the English department at Sinai University. "But it's getting harder and harder to keep them safe. ISIS attacks are getting worse, and have expanded to reach most parts of North Sinai. I've lost so many of my students since 2014. The last was called Mohammad Abu. But based on the recent history around here, I know he won't be the last."
This article originally appeared on VICE AR.