If you go to Detroit for Movement festival and enjoy the deeper realms of acidic house and techno then you'll always look forward to these three simple words: No Way Back. For a decade the Interdimensional Transmissions crew and record label has gifted locals with otherworldly sets from a who's who of veteran Midwest DJs like label heads BMG and Erika, Derek Plakslaiko, Carlos Souffront, and Detroit transplants like The Bunker's Bryan Kasenic and Mike Servito.
Kicking off late Sunday evening and going into the afternoon hours of Monday, when the city unfolds with after-parties, the party manages to find the coveted middle ground between psychedelic wormhole and high energy techno rave. This year as the crew celebrates ten years of No Way Back, they're upping the ante with 313: Return to the Source: a full weekend of themed event at the city's Tangent Gallery (where last year's parties took place) that honor the city's historic affiliation with acid sounds.

In addition to the parties, the label has announced a new a series of records on Interdimensional Transmissions inspired by No Way Back, including twelve inches from Tin Man & Ectomorph, Jasen Loveland, Brooklyn upstart Justin Cudmore, BMG & Derek Plaslaiko, Jordan Zawideh, Dona, and Romans. Each record will feature a special sleeve inspired by the decorations of the event, and you can check out samples of the first two records from Cudmore and Jasen Loveland on SoundCloud.

Following last year's collaboration with iconic Berlin techno nightclub Tresor, the IT crew will be opening up the Tangent Gallery on Saturday, May 21 for a Berlin/Detroit "Building Bridges" event that will feature sets from Silent Servant, L.I.E.S' Ron Morelli, a hybrid live/DJ set from Christina Sealey, Motor City house wizard Marcellus Pittman, and more. "This event is a new episode of the deep Techno Alliance between both cities. Tresor is forever thankful to Detroit for the groundbreaking musical impetus, which has continuously shaped Berlin's image over the last 26 years," says Tresor founder Dimitri Hegemann in the press release.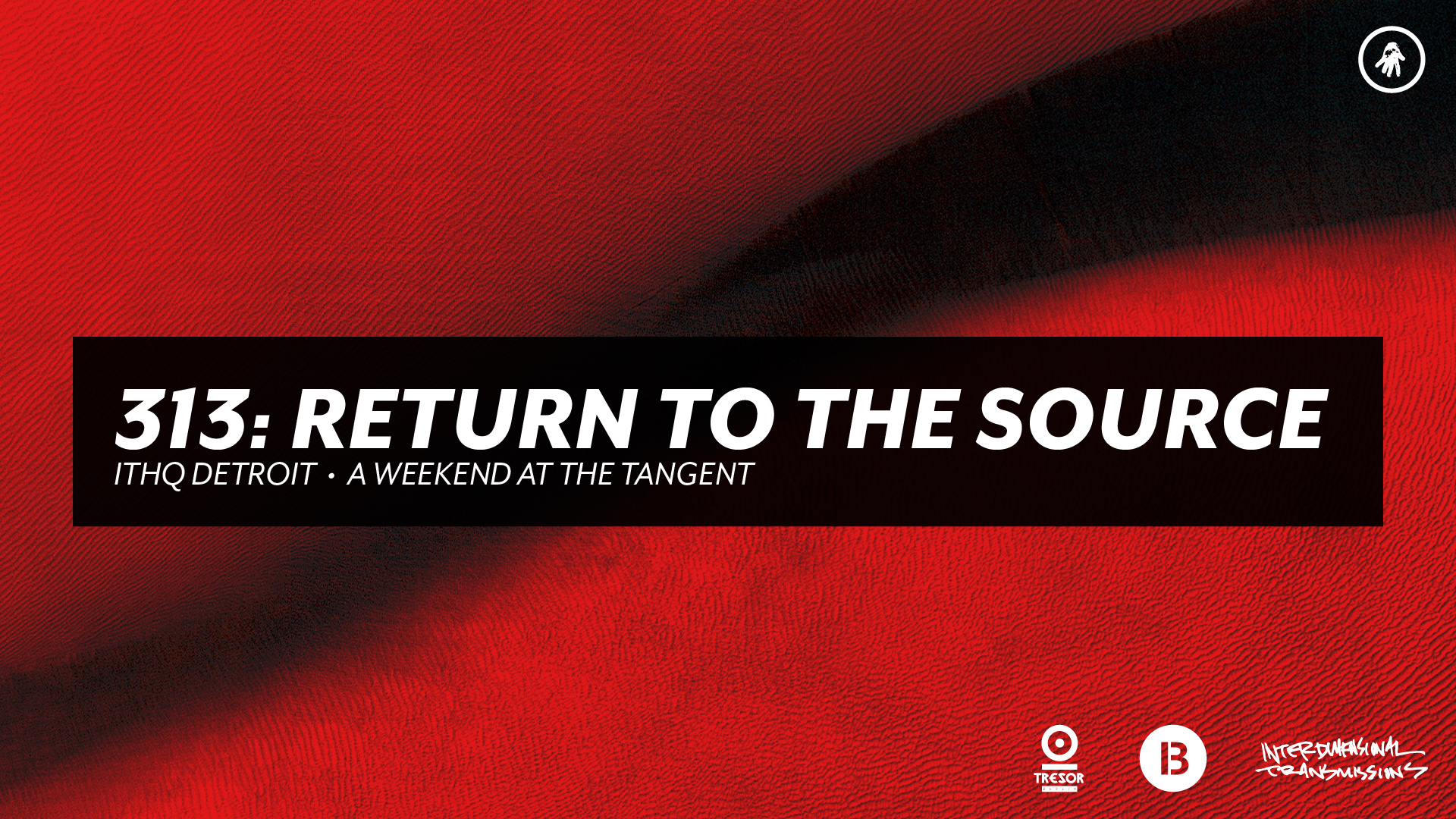 Sunday will see the return of the weekend's flagship No Way Back party, that now will run to noon on Monday, with sets from the expected cast of regulars: BMG, Patrick Russell, Carlos Souffront, Mike Servito, Erika, Bryan Kasenic, plus the ambient-focused outer space room with Scott Zacharias, Outer Space (live), Grant Aaron, and following last year's appearance of acid-master Tin Man, another surprise international guest.
For those left standing on 10PM Monday, May 29, New York's Bunker crew will once again close out the gallery with a label showcase. This year will see Hot Mix, the collaborative trio of Mike Servito, Justin Cudmore, and Gunnar Haslam, plus the much-loved Antenes, Eris Drew, Israel Vines, and another surprise international headliner.

Grab tickets to the Tresor, No Way Back, and Bunker parties on RA.
Read our 2016 profile of the NWB crew
here
.