T2 Confirms That DJ Khaled and Drake's New Song Samples "Heartbroken"
The UK producer said he was approached directly by Khaled's team three weeks ago.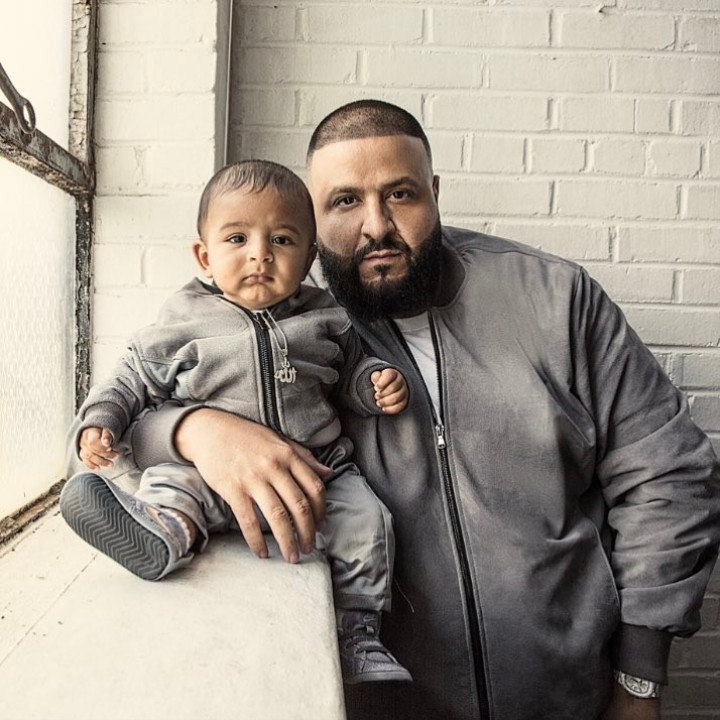 Image of DJ Khaled and his son courtesy of his Instagram.
Leeds bassline producer T2 approved the sample of his song "Heartbroken" on DJ Khaled and Drake's new track "To The Max," which was released yesterday. He said he verbally agreed to the sample over the phone in a conversation with Khaled's team three weeks ago, but has not yet officially signed anything, reports the FADER.
The UK artist said he was surprised to hear Drake and Khaled's track. "I was not aware it was going to come out," he said in an interview with FADER. "I need to speak to people there [his publishers Sony/ATV] to get a clearer picture."
There was controversy over the origins of the sample on "To The Max" yesterday, when Newark producer Jayhood took to Twitter to claim that his 2010 Jersey club remix of T2's original track "inspired" Drake and Khaled's song.
South Florida artist JayO is listed as the producer on "To The Max," reports XXL, and his beat for the track seems to be based on his 2015 song "Gus Get Em Right Mix." Jayhood said JayO's sampling of T2's track uses the "exact same chops" as his own remix of "Heartbroken."
Influential hip-hop figures including DJ Akademiks and producer Just Blaze have since weighed in on the debate on Twitter.
T2 also said he liked the song: "It's a good thing to bring UK music to life. I'm a big fan of Drake." His original track was released in 2007, and features vocals from Jodie Aysha.
Follow Alexander on Twitter.