Tyriqueordie is a rapper from Scarborough allied with Toronto's BEVSTMODE collective and label. Though the kid's only 20, his broad vision draws more from Flying Lotus than Drake or the Weeknd, as exemplified by the first chapter of a planned five-part music video saga. It contains three blunted, lo-fi hip-hop songs ("Let's Go on a Trip to Disney World," "Girl from the 666," and "Go Outside, It's Nice") and merges them into a mixed-media suite filled with druggy visuals plucked from all corners of the internet (including animator Cyriak Harris' classic mind-screwer "meow mix"). We're extremely unnerved, so naturally we reached out to Tyriqueordie to have him explain what the hell is going in "Episode One," which you can watch below.
Noisey: What's the story behind episode one?
Tyriqueordie: It's a story about myself and a girl who end up falling in and out of love with one another. "Trip to Disney World" - Song 1, is about me meeting her, thinks she's a really cool girl and wanting to have fun and experience dope shit with her. Like going to Disney World. "Girl From The 666" - On song 2, things begin to get rocky as the relationship between us start to take a drastic turn. Basically it's that point I start realizing the type of girl she really is. She was way too caught up with the lifestyle of an average scene girl in Toronto who spends her nights partying, doing drugs, etc and turns out not to be the girl I thought she was. "Go Outside, It's Nice" - Song 3, is me pretty much telling the girl to give up on her fake lifestyle she's come so accustom to. I tell her to go experience other things and get more out of life.
What influences did you draw on for this video?
The whole series, from start to finish is a trip or at least a representation of being off some kind of psychedelic drug. So for episode 1, I chose those trippy clips for the viewer to literally feel like they're tripping out while listening to my music, but the main focus when choosing each clip to relate with exactly what I was saying In each song and to set the vibe. When I came up with this concept I literally spent nights watching countless trippy ass videos and pinpointing which clip would be perfect for each song in the episode.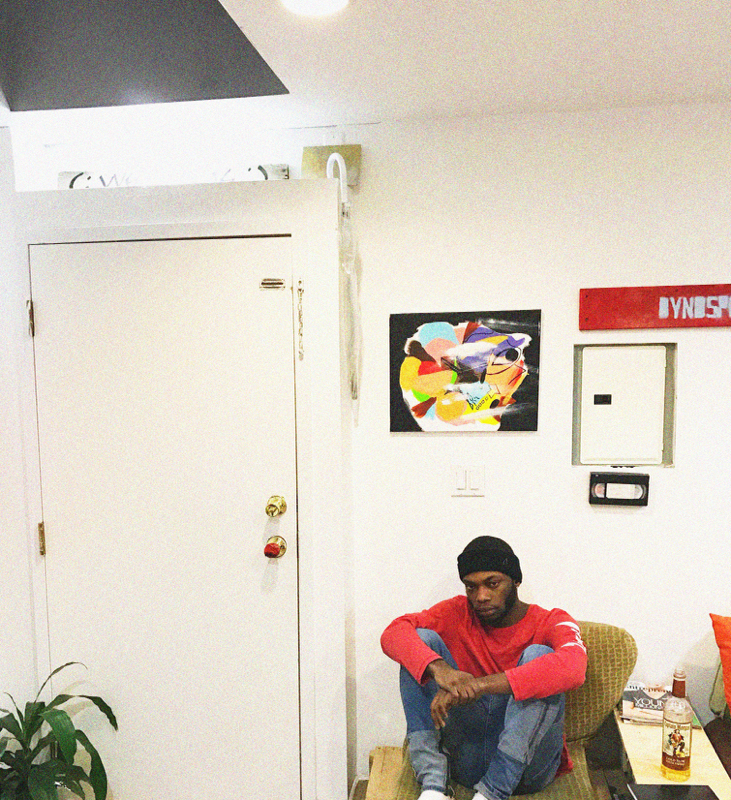 What's the idea you want to share through each episode?
I don't think it's an idea I want to share, it's more so the experience. I want people to feel my emotion in each song with uncomfortable yet captivating visuals behind em! The whole idea of calling it a "journey", stems from me wanting the viewer to feel as if they themselves are on this trip with me while watching each episode. I also wanted the approach of debuting my music to be a bit different from you're standard debut roll out. These visual episodes will be the only way for people to listen to my music. After I've released a few episodes, I'll drop my project.
Phil is a Noisey Canada staff writer. He's on Twitter.