Screengrab via VICE News
After the "Unite the Right" rally in Charlottesville, Virginia, spiraled into a terrifying, violent mess last weekend, GoDaddy booted neo-Nazi website the Daily Stormer from its service, leaving the hate-fueled online publication without a home. The move prompted a host of tech companies to refuse service to white supremacists, with Apple, Paypal, Spotify, and Cloudflare all taking steps to weed out members of hate groups on their platforms, the Los Angeles Times reports. Now, OkCupid is following suit—announcing white supremacists will no longer get a chance to look for love on the dating site.
On Thursday, the company permanently banned Chris Cantwell—an "alt-right" shock jock whom VICE News followed during its coverage in Charlottesville—after a user who watched the special realized he had just hit her up on the site. According to Gizmodo, the company took down his profile after her complaint.
Before he was banned, Cantwell reportedly used the site under the name "ItsChris603," according to ArsTechnica. In his profile, Cantwell says he spends a lot of time thinking about "getting married, and how to stop the Democrat party from destroying Western Civilization," among other things.
According to one of Cantwell's online screeds, "8 Online Dating Tips, for the Ladies"—which he's since taken down from his blog—he's well-versed in the online dating world and was a member of OkCupid and Plenty of Fish because "Tinder, HowAboutWe, MeetMe, Zoosk, and a number of other apps [had] more spam than real people on them."
"No matter how many disasters I run into from this habit, I just keep on trying," he wrote in 2014, according to Gizmodo. "I've met women with fake photos, had false police reports filed against me, been sprayed with breast milk, you name it. It's a god damn miracle my dick hasn't fallen off from an STD."
---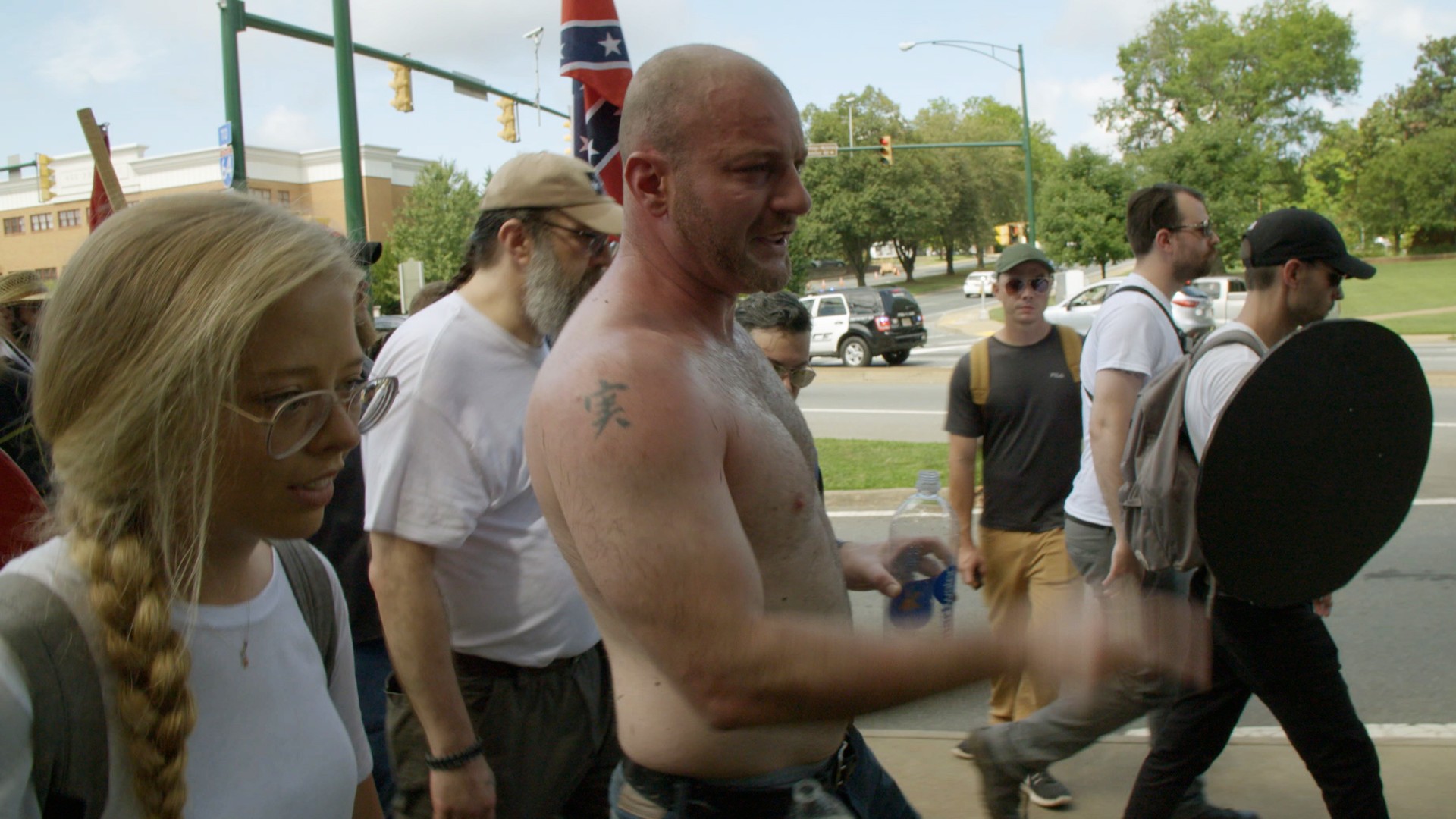 ---
"We've been public about kicking Cantwell off of OkCupid because of our responsibility to be clear about the human values of our community—who we're for and the kind of person to person interaction we stand for," OkCupid CEO Elie Seidman told Mashable. "The formula for this one was easy: 'Nazi or supremacist == bad.'"
But getting permanently booted off his favourite online dating site isn't the reason Cantwell uploaded a video of himself crying on Facebook this week. On Wednesday, he addressed his followers after learning that there was a warrant out for his arrest in Virginia following his involvement at the Unite the Right rally. Turns out there are two—both for felony use of gases and injury by caustic agent of explosive. Cantwell told VICE News he plans to turn himself into authorities and fight his charges in court, each of which carry a minimum sentence of five years in prison.
Follow Drew Schwartz on Twitter.