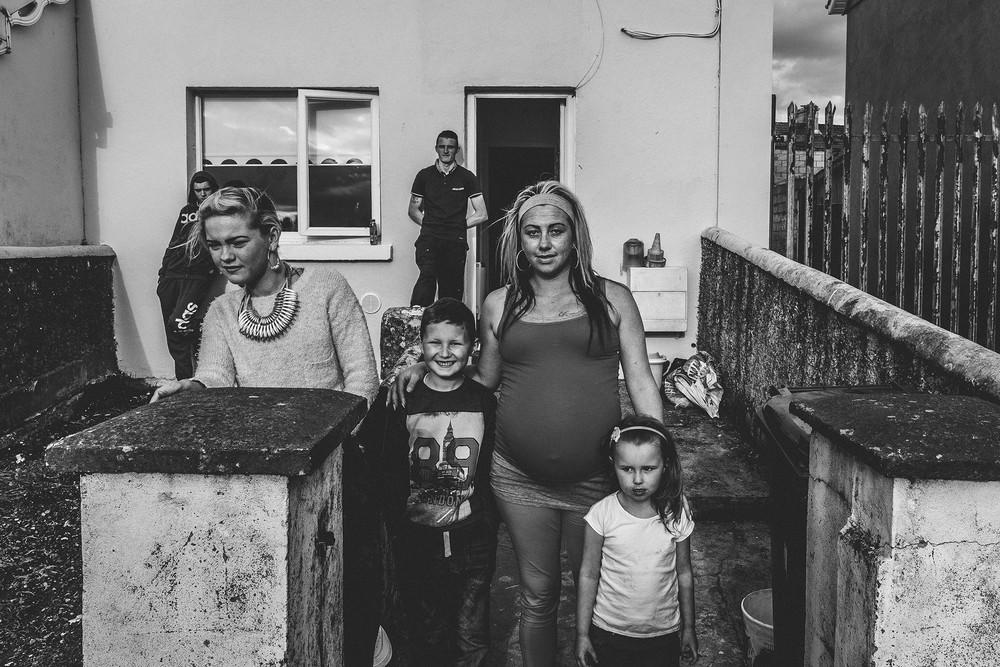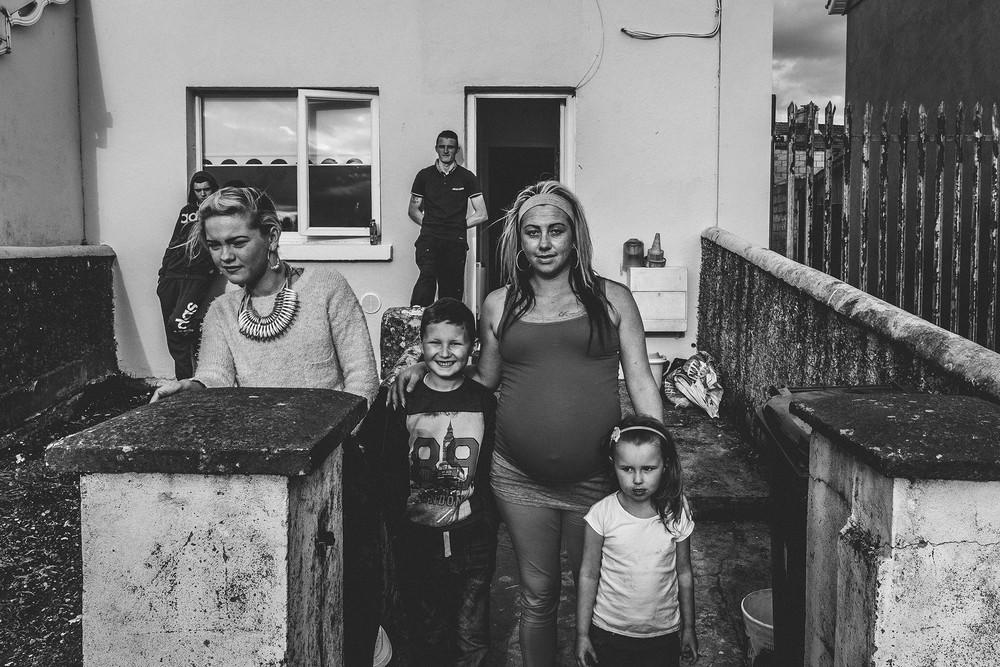 This past May, I flew to Ireland from Toronto to shoot a corporate event in Limerick. I was a black guy from the inner-cities of Canada—Toronto's Regent Park to be specific, a place that, until undergoing a recent redevelopment, was known as one of Canada's most notorious housing projects. But now, I'd somehow made my way to Ireland and so I wanted to explore the city as soon as I flung my luggage on my hotel bed. Unfortunately, Mustafa The Poet (my roommate during the trip) was too tired and so I went out on my own.
As I started walking down the streets of Limerick, people smiled and said, "Hello." I almost forgot the heaviness of being a black Muslim in North America; I felt redefined. I saw a little girl on a bike with two of her friends and, after snapping a quick photo, I asked them where their family was. They laughed and pointed at a house. Moments later, I found myself talking to their full family—the mother of the children told me no one had ever taken a photo of them with a real camera. I sat down with them for hours.
After taking some photos of her family, the mother advised me to put my camera and cellphone away since the sun was setting, she said that some of the youth were violent and she didn't want me to get stabbed. One of the boys standing there said as he laughed, "Don't you know? Limerick's nickname is 'Stab City.'"
While Limerick has been working to play down that moniker in the years after it was known as the "murder capital of Ireland," with law enforcement targeting criminal gangs, the recent crime rates are still high for Ireland, especially when it comes to sexual assault and property destruction.
As I was heading back to the hotel, I got lost, and I asked a teen on his bike where my hotel was. The guy looked at his watch and said "you have five minutes to get home" while pulling his shirt up and showing me a hidden knife. I quickly left. But I made it home safely thanks to an Irish woman who gave me proper directions.
I had much on my mind. I thought back to the mother asking me to advise her son about his marijuana use. I realized then that the reason the interaction was so natural was because I knew that family. They were living in a tucked-away community like my own struggling suburb in Toronto. They invited me into their home and the emptiness was familiar: they were poor. The son's bravado, their daughter, whose dancing aspirations she fears may never become a reality—I'd heard these stories before, I've felt this all growing up.