Nestled in the backwood jungles of Cuzama, which is a tiny hamlet a couple hours outside of Merida in the Yucatan region of Mexico, there are a collection of Cenotes—naturally occurring subterranean swimming holes filled with fresh water and rainwater, and surrounded by stalagmites.

To get there required a 40 peso Collectivo ride along rocky, unpaved thoroughfares that broke my ass apart, after which I was dropped off next to a horse and rail station. The cenotes (pronounced say-no-tays) are so inaccessible that they are only reachable by horse-drawn rail wagons small enough to squeeze through the underbrush. Another 15 minutes deep into the jungle and suddenly the foliage cleared to reveal the gaping wound in the ground. Entering the cenote is not for the faint of heart, it's a vertiginous descent down a rickety wooden ladder held together with horsehair rope and rusted nails.

Once at the bottom, only a small, water-slick plinth is your resting point before diving into the dark, quiet blue. Unlike swimming in the unforgiving waves of an ocean or the echoey stillness of a swimming pool, what I found remarkable about swimming in cenotes is how calming the darkness can be. Light only streams through one beam, so as I did laps down to the end of the rock face, it was like swimming through the velvet black of midnight. Underneath the water's surface, the light would illuminate people's bodies as if they were in neo-classical tableau.

Here is a bit of what I experienced below from the viewfinder of a disposable underwater camera.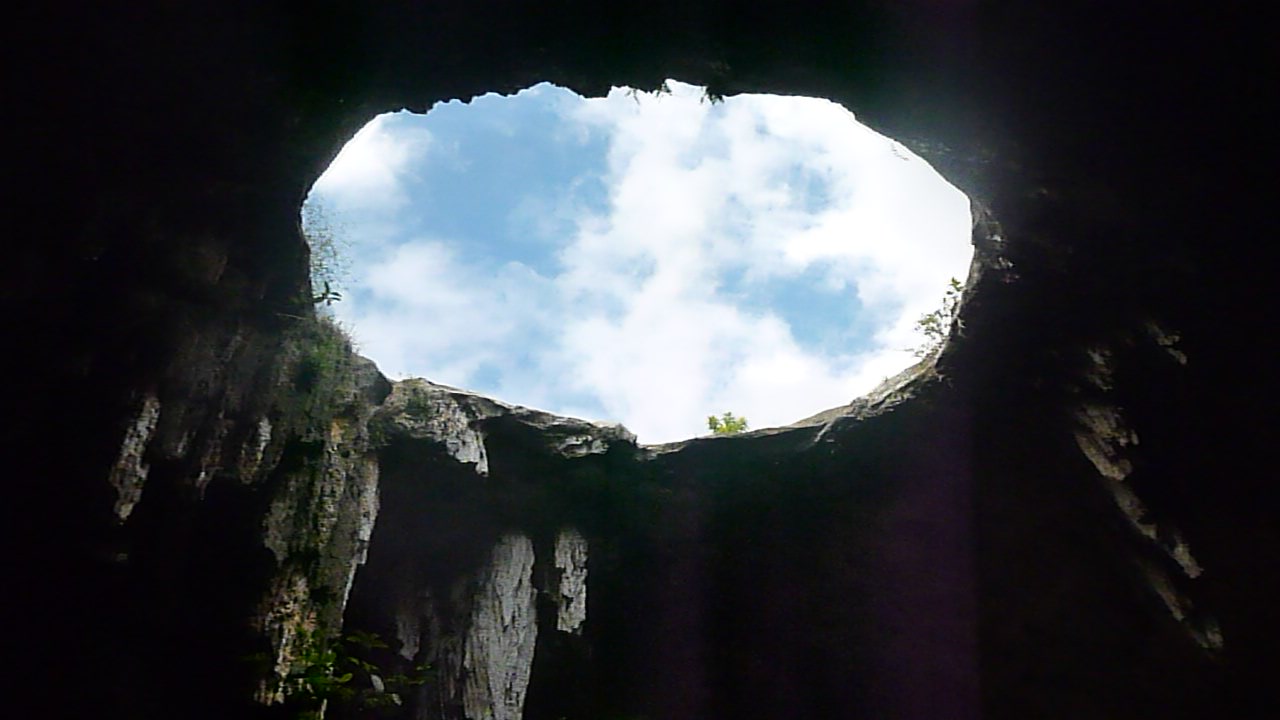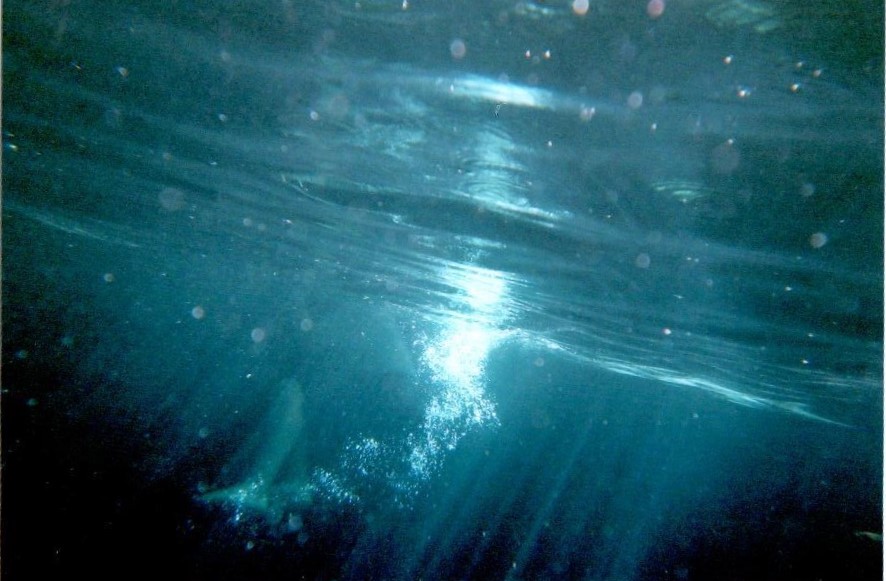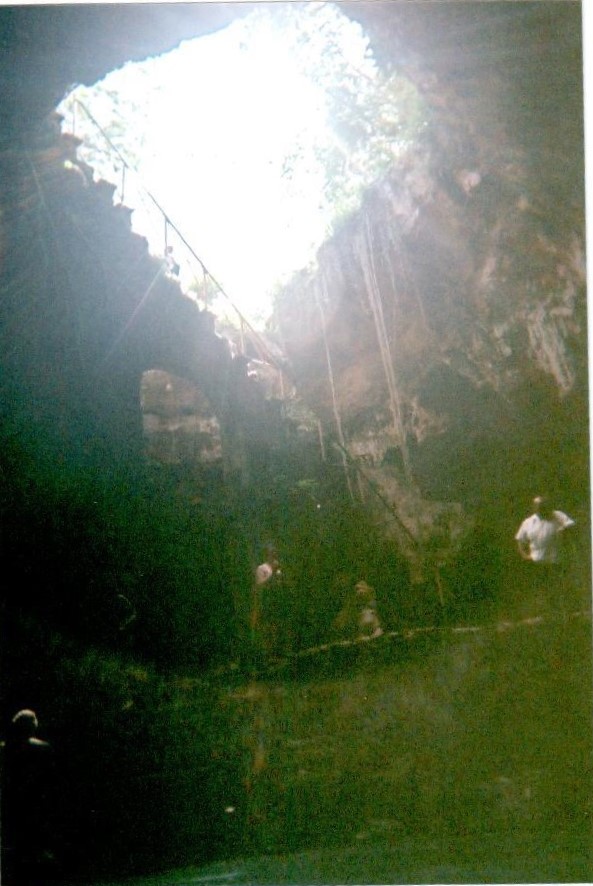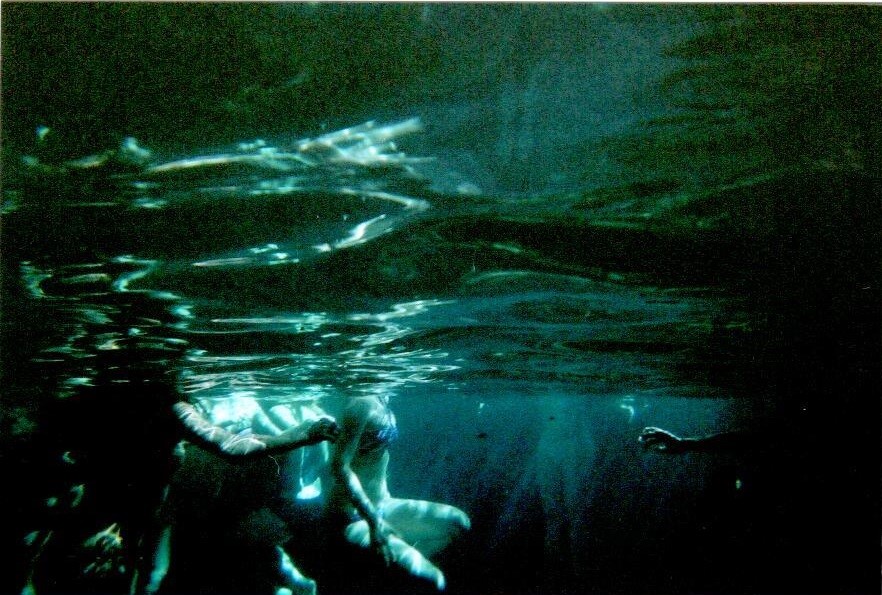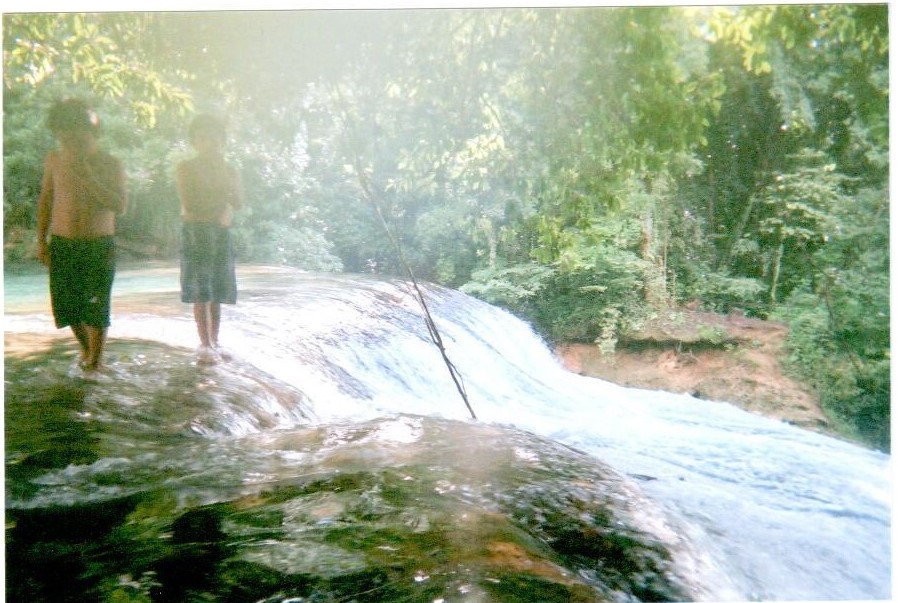 Follow Christine Estima on Twitter.