In the streets of Paris, a boy thrust a package into the hands of Hole drummer Patty Schemel. Back at the band's hotel, French-speaking bassist Melissa Auf der Maur read the gift aloud. It was a music fanzine that featured an interview with Patty's close friend Kurt Cobain, who had died almost exactly a year before. The interviewer had asked about Courtney Love, and Kurt had said, "I don't talk about my wife in print any more, but Hole just made a really great record, and Patty Schemel is the best musician in that band."

It meant a lot to Patty, at a time when she was wading through grief, using heroin habitually behind closed doors and feeling shafted in a band whose lead singer was the chaotic main event. It's understated and affecting anecdotes like this – completely unknown even to the most diehard Hole fans – that make up the brunt of Patty's new memoir, Hit So Hard.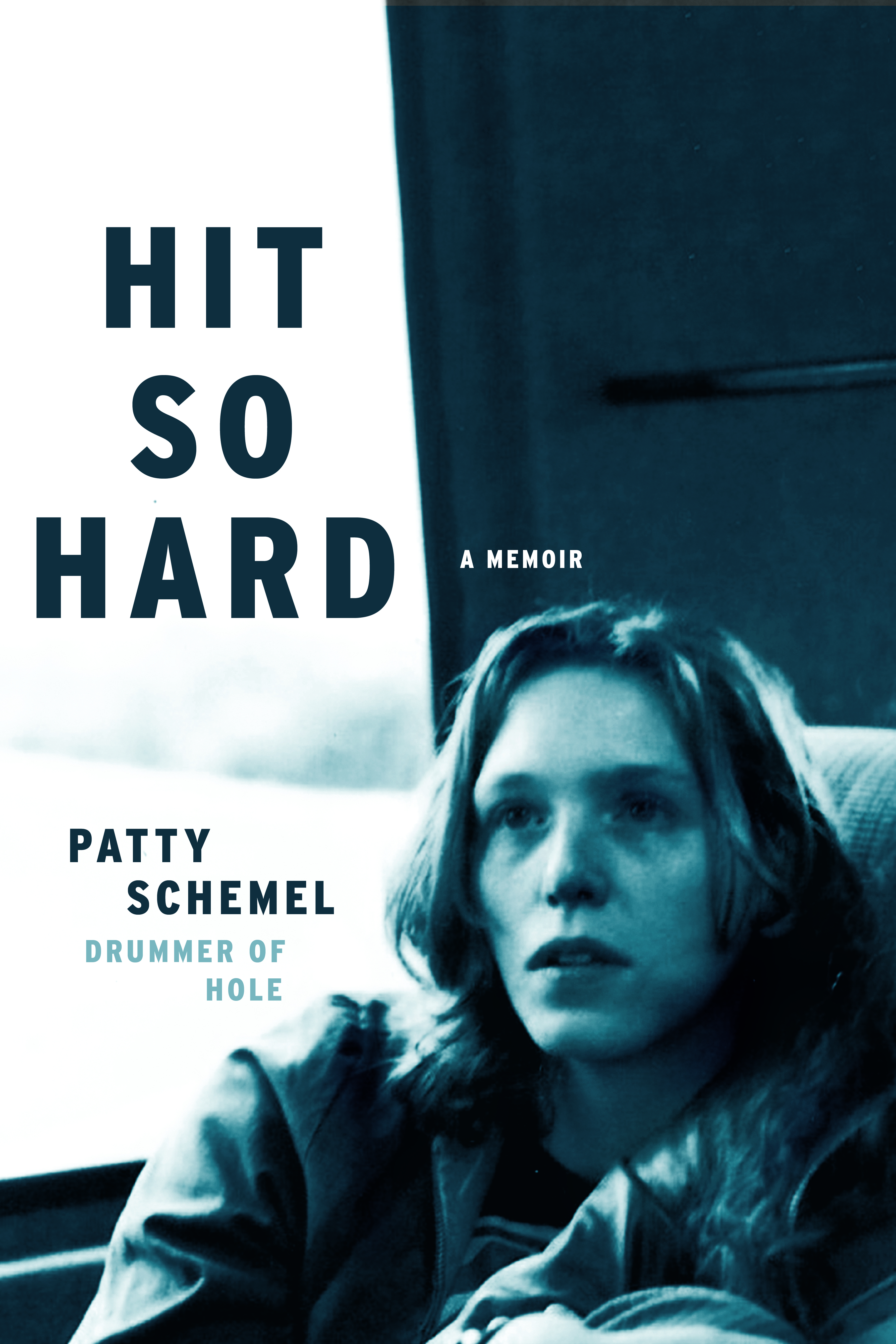 The book's name is a Hole song title, but also a fitting punchline for Patty's entire life and the serious addiction she's had to contend with: the why, when and how of her next hit.
The pages chart Patty's independent childhood in Marysville, Washington – kissing decidedly straight girls, eating frozen meals late at night and watching TV with her brother Larry while her mum is away for days at a time – before being suggested for the role of Hole's drummer by Kurt, the band's rise to notoriety and a steady and frustratingly drawn-out descent into substance dependency that sees her selling everything she owns, living on the streets and funding her habit by giving men sexual favours.
"I'd just get done writing and then leave the room to go get lunch, and I'd feel such a heaviness," Patty says on the phone from her home in Los Angeles. "At first I wouldn't know why and would then realise, 'Oh, it was because I told a section of the story where it was a really difficult time for me.' It sounds funny, but I thought I was farther along with accepting my past than I am. When I revisit it, it's hard on my soul."
On the one hand, she's now a mother and wife, and has spent many years entirely sober. "But on the other hand, I'm still the person in the story."
The idea for Patty's book was born of the 2011 documentary on her of the same name. The film is comparatively reserved and respectful in its exploration of her drug use and tumultuous relationships with girlfriends, and doesn't convey at all the frustrating predictability of the back-and-forth shuttle between rehab, bedrooms and drug dealers' flats that makes up the majority of the memoir. "I felt like I had to go all-in to tell the story," she says of its honesty. "Tell all the private moments about me. Some friends' names are changed and I reached out to one particular ex-girlfriend and let her know she was a part of it, and I'd send her pages."
The book opens with the words, "I was born recovering," and the reader is straight into the possible genetic link between Patty's addiction and her being the daughter of two ex-alcoholics, who split when she was in her preteens. From 12, she is drinking heavily, mostly to deal with social anxiety and the difficulty she has coming to terms with being a lesbian. Her first drink is described as a semi-religious experience: everything light, then heavy, erasing all that was negative, awkward and angry.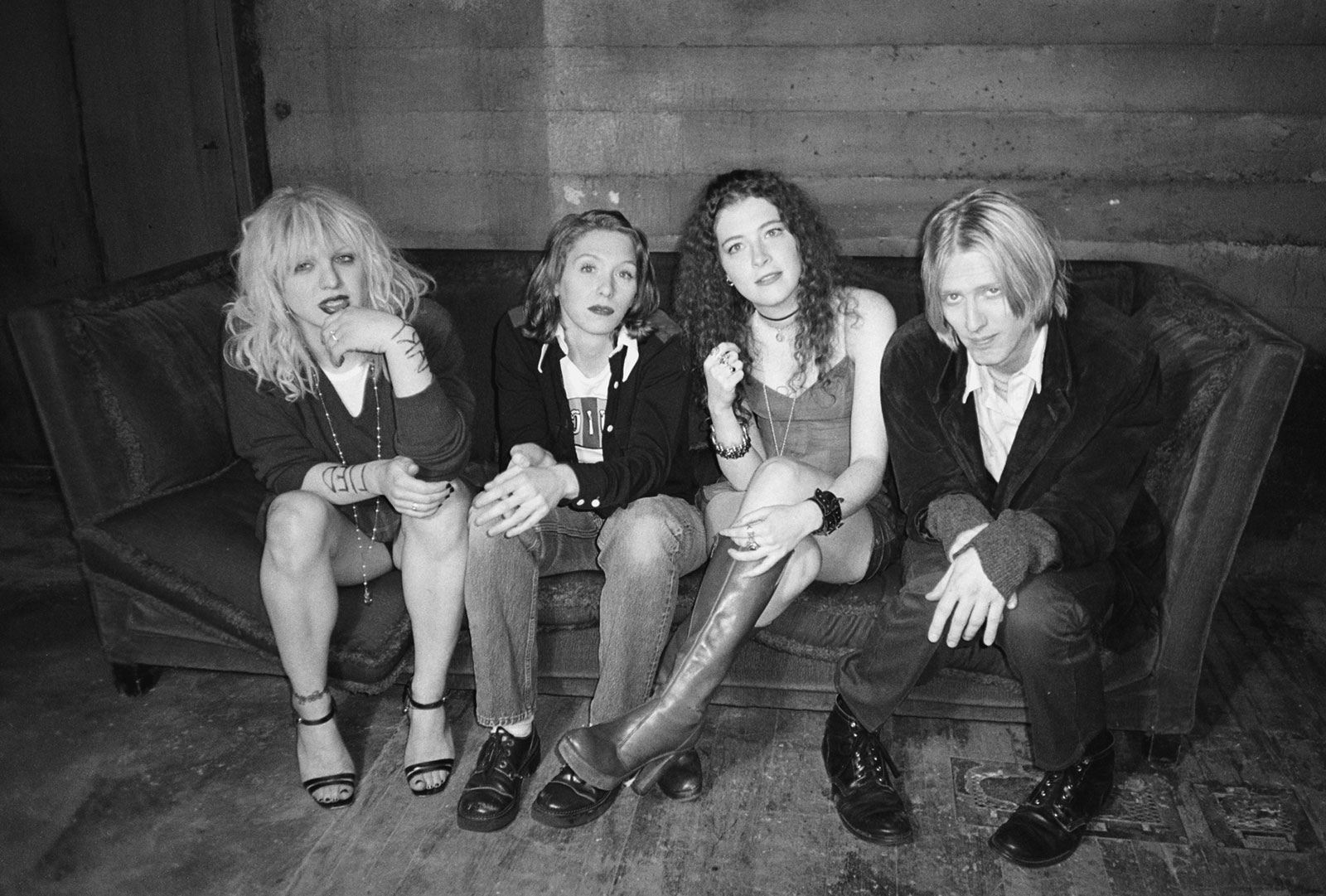 "I never saw my parents drunk or under the influence of anything, but I always felt odd and awkward until I had that first experience with alcohol, and then I felt right with the world," she reflects. "I don't think I learned how to problem solve and deal with life on life's terms without using drugs and alcohol. When things get difficult, that was my answer. My father used women, my mother used AA meetings, being active in her recovery programme. Everybody uses something."
The impact of Kurt's death was felt throughout Patty's band, the Seattle scene and the rest of the world. When Hole's bassist Kristen Pfaff died shortly afterwards of a heroin overdose, it was just a footnote in the shadow of the pop cultural phenomenon that was Kurt Cobain. For Patty, however, it was grief over grief – and the fact heroin use continues within her community after Pfaff's overdose makes for exasperating reading. You're left asking: how could this not have changed something?
"Because I was the same person that I was before they died – an addict," Patty says. "That was the way I dealt with the world, and so the pain of a friend's suicide or a friend's overdose wasn't enough to make me stop. What it shows was that no real life devastation was enough to make me stop doing drugs or alcohol."
Touring Live Through This, the Hole album released a week after Kurt's death, meant powering on through loss. Courtney was a fiery, aching mess, the eyes of the global media now fully fixated on her, waiting for her to reach the apex of self-destruction. Every show in that period was unpredictable, some of them brilliant for it. Songs would segue into the singer's rambling monologues, or her jumping into a crowd ready to rip her dress off and put their fingers in her orifices, wanting a part of her wildness. Every interview focused on her and her husband's death, rather than anything the band had collectively done. One member left over all this; what Patty and the others called "The Darkness".
"I guess Courtney felt she had to do more than play guitar and sing," she writes. "I always felt our music should've been enough."
In the book, Patty describes watching this theatre unfold from the unusual vantage point of behind a drumset, while smoking a cigarette or reading a paper. "The role of any drummer is to keep everything together, to be the glue, but my role was magnified because Courtney was so chaotic and unpredictable," she remembers. "I sort of had to keep aware of that, allowing her to do whatever she's going to do, according to however she feels. I think we did pretty well together, considering, she and I."
Of course, that dynamic could never be a consistently simple one. One rare funny moment in the book involves Patty throwing a stuffed animal backpack at the wall and screaming a red hot "Fuck! You!" at the singer. "Courtney can be a crazy person, but when a major anger outburst happens from me, that's some serious shit going on," she laughs when reminded of the anecdote.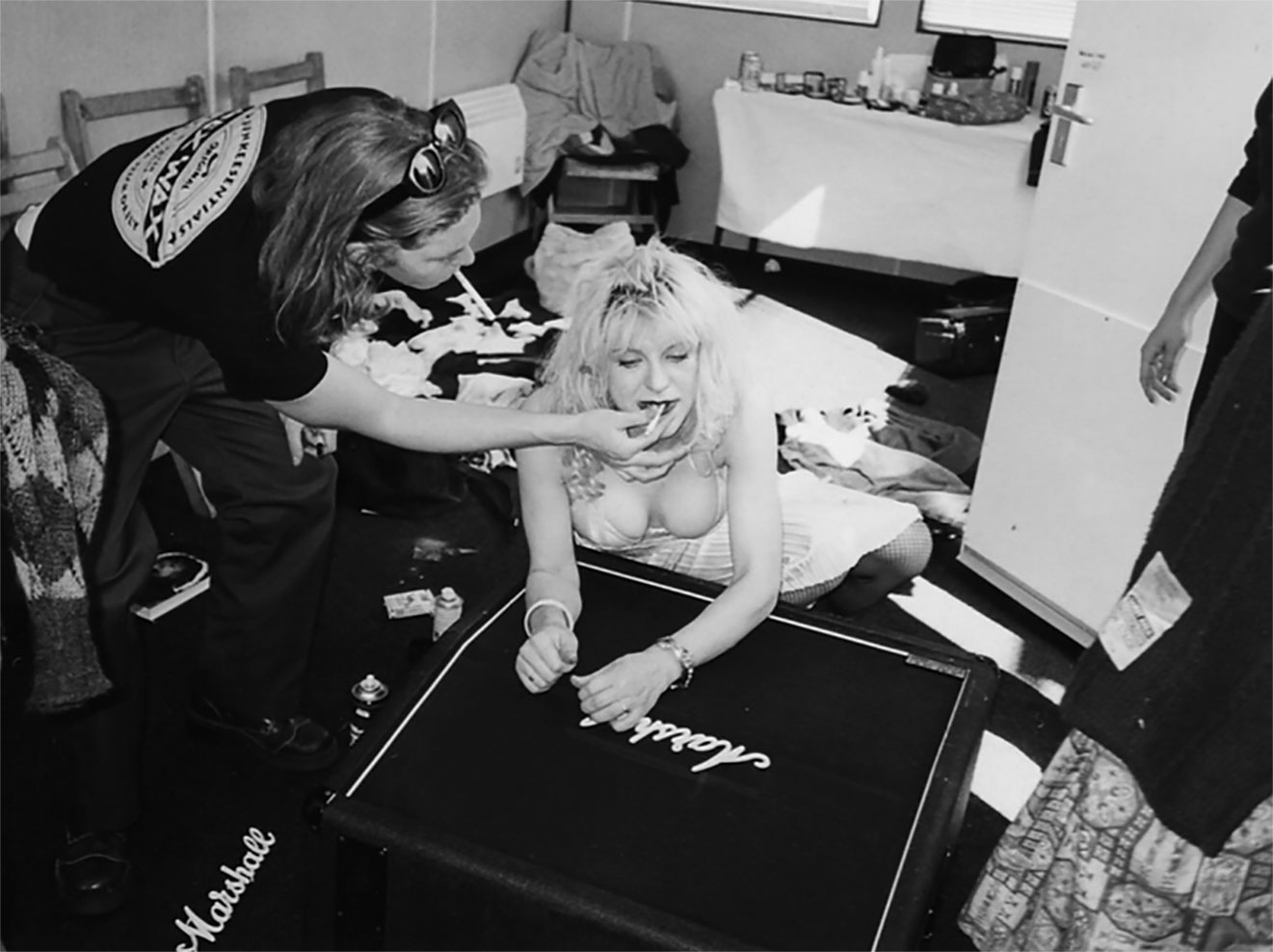 Mostly, though, it was in Patty's nature to internalise. And internalising involved abusing drugs. "I tried to keep everything compartmentalised and tucked away. It was those moments of coming back to the hotel room after the show and just having that exhale of breath. When I was by myself I could use drugs and numb out all of it, and privately," she says. "There were moments of time, just like with any dysfunctional family, where addiction is a main part of it, where things were OK in that moment. I'd feel OK. I didn't like disruption, so I'd always make sure that everyone else was cool, and that way I would be alright."
One section many fans will be desperate to read the full story of is a telling of the altercation that happened during the recording of Hole's 1998 follow-up album Celebrity Skin. A producer known within the industry for breaking the spirit of drummers was brought on and essentially bullied Patty, bringing in a session drummer to replace her. He asked Courtney and the band if they agreed after playing them the weakest of Patty's takes. They chose the session drummer, which kicked Patty into a spiral of using drugs to "spite" the others; she was never "just" a drummer. This betrayal was the beginning of her real deterioration when it came to drugs, one that makes for a harrowing and dismal read.

By the end of the book, Patty is sober. She spends her time playing with the band Upset and teaching local kids to drum. Rather than some saintly intervention or cinematic realisation, it was the pure fact that the drugs stopped working for her that made her quit. How did she forgive herself for the years of hurting others, opportunities and olive branches tossed aside? "I don't think karma is a boomerang of experiences, but a shitty feeling I carry around still today, the feeling of knowing that I hurt people," she writes.
However, she doesn't write about how that forgiveness extended to the close-knit family of her band. "I think it started with: what my part was in the whole thing? My part was my drug addiction as number one. I'm not saying everything was my fault," she laughs, before a long and considered pause. "There are so many bigger things going on, and have gone on, since those years. I can't walk through the world carrying such a major resentment. It makes me an angry, shitty person, and that's something I can't be."
'Hit So Hard' is out on the 31s of October, 2017 on Da Capo Press.