Surf Dads Fight And Stay "Up All Night" In Their New Video
The latest from the Regina band proves they are a bright spot in Canadian rock.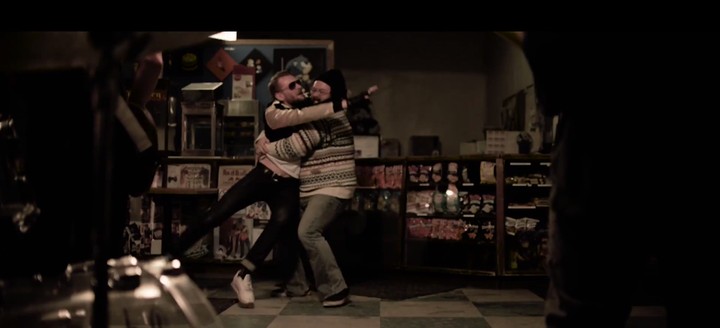 Image via YouTube
Surf Dads are a Regina-based alternative rock band noted for their catchy riffs and emo lyrics. Noisey recently interviewed the duo about their latest full-length release, All Day Breakfast, which some (me) would say is one of Canada's best new albums this year. Frontman Gage McGuire and drummer Chris Dimas write damn good music. Their latest video for "Up All Night" shows McGuire as a fighter and arcade junky, directed by Rob White of Art On Fire. "I've been up all night," McGuire sings, "This just don't seem right."
"I have an idea," video director Rob White wrote to Noisey, "We need the Wonderland Arcade, a smoke machine, a silver jacket and fingerless leather gloves. You'll be this sexy arcade guru. That's all I was thinking about during the plane ride home from Jamaica."

Devin Pacholik doesn't fight, but if he did it would be over an arcade machine. Follow him on Twitter.