Fashion designer Robert Geller has been a roll lately. His namesake brand just celebrated its tenth anniversary, and he was recently nominated for the CFDA's Menswear Designer of the Year award. For the most recent New York Fashion Week: Men's, the German-born designer launched an entirely new label: Gustav Von Aschenbach, which pulls its name from Thomas Mann's classic novella Death in Venice. The label features all of the qualities that have made Geller stand out over the years—brilliant use of colour, Japanese textiles, and playful proportions. The difference is that this new line is aimed at a wider audience than his fashion-forward namesake brand, which is cool with us if that results in all the dudes from Bed-Stuy to Beverly Hills rocking flow-y, fly-ass monochromatic gear.
We sent photographer Jimmy Tagliaferri backstage on Tuesday, June 11 as Geller was prepping models for the line's debut presentation. Back there Jimmy found brothers getting their hair braided and their afros picked out for the show, camera people fiddling with their equipment, and a whole lot of people dicking around on their phones. Through these pics you can't help but notice the vibrant, colour-driven styling and the handsome array of men Geller cast to rep his new brand. But these photos also give you a feel for that strange, quiet moment before a fashion show begins—when everything is kind of off-kilter and dreamlike and fun.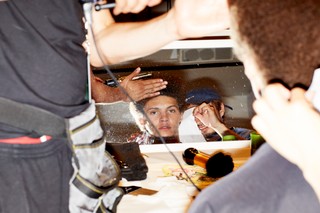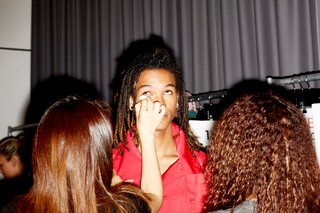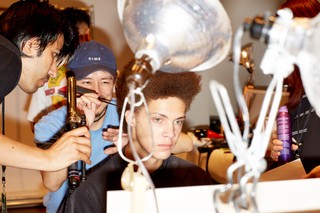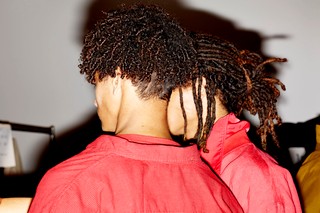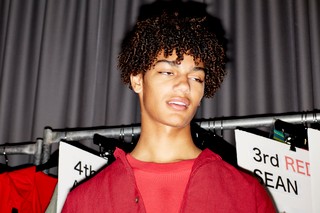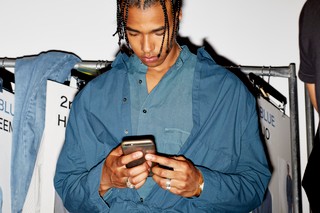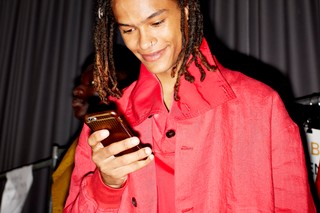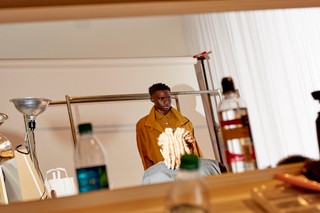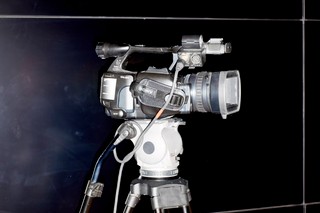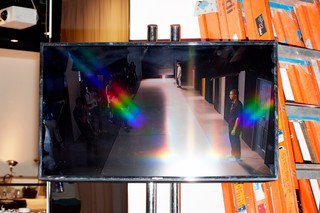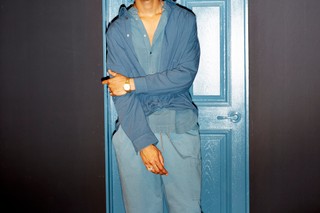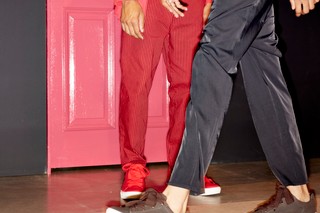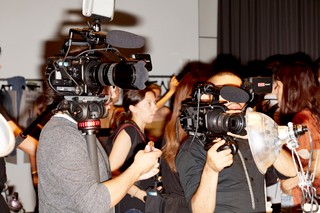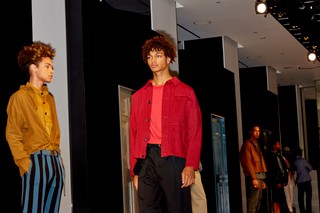 See more work by Jimmy on his Instagram.